Winamax Team Pros Joao Vieira and Ivan Deyra Reflect on 2019 WSOP Success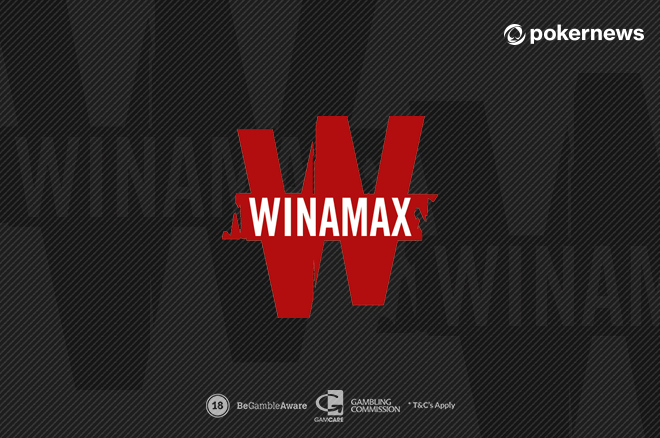 Table Of Contents
The WSOP.com portion of the 2020 WSOP Online is approaching the halfway mark, and the attention of the poker community is now turning to the events scheduled on GGPoker from the 19th July.
GGPoker are looking forward to welcoming the rest of the poker world, including much of Europe, after the United States have taken up most of the limelight so far this month.
Two players who have already tasted WSOP success are 2019 bracelet winners Joao Vieira and Ivan Deyra. Both are Winamax Team Pros; a team of 16 players that includes Triple Crown winner Davidi Kitai, three-time bracelet winner Adrian Mateos (pictured) and 202 WSOP Main Event 10th place finisher Gaelle Baumann.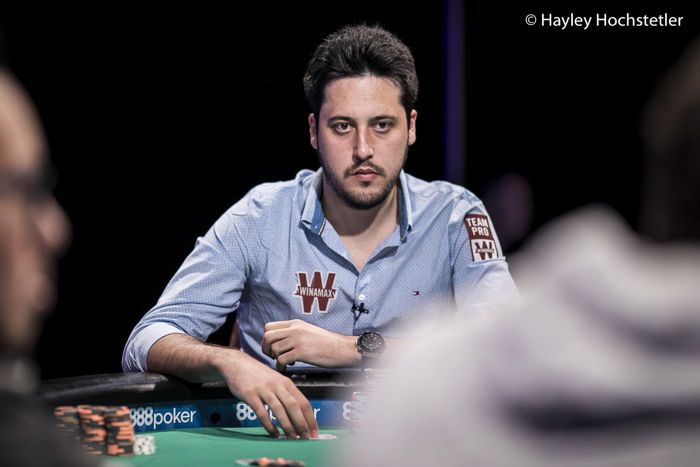 We caught up with Vieira and Deyra to chat about their WSOP memories of their bracelet wins in 2019.
How to Build Your WSOP Schedule: Top Events to Consider
From Island Upbringing to Vegas Glory
Joao Vieira was born on the Portuguese island of Madeira. After honing his skills playing online and across Europe, Vieira's first WSOP cash came in 2016. "I was hoping for a strong year," he told PokerNews. "Maybe even going for Player of the Year if things went well.
"My favourite memory is the first time I walked into the Pavilion. It felt so great, like I made it! Americans might not get it, but for a kid like me who came from an island in the middle of the Atlantic, Vegas is far away. I used to rail PokerNews so badly during WSOP when I was a railbird. When you first set foot at the Rio it's a special feeling."
The Portuguese player notched up nine cashes in his first year and now has 31 cashes across four years. So what have been the secrets to his success?
"Step one is preparation. I prepare every single thing I can think of. I leave no stone unturned. Then step two is experience. I play all games, pretty much all buy-ins now. It's hard, but you have to go through it to learn. There's nothing like being [in Vegas] summer after summer, going through the grind, the emotions, the fatigue. I learned a lot by trial and error."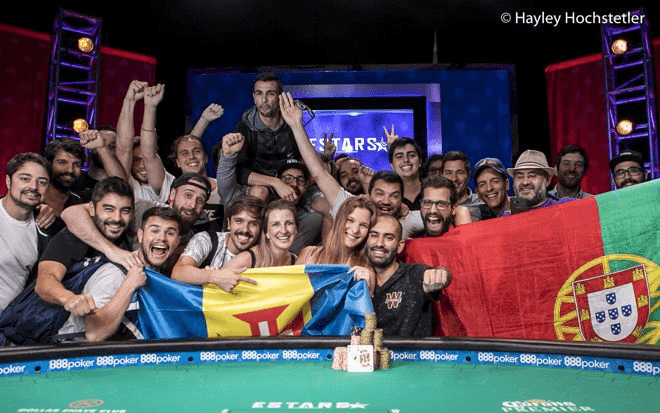 Three years after his first visit to Las Vegas, he had his hands on a bracelet of his own, something said he had to do in order to "validate" some of his other poker success.
"I knew that the skills to win one were there. It felt inevitable. But then you get to Vegas and it's not so easy. Winning a bracelet is harder than it looks; big fields, fast structures, mental fatigue...It's hard.
---
---
"But then I got to a point where I decided not to worry and focused only on doing a great job. Whenever it happens, it happens. And then it happened. I'm pretty sure a few more will follow."
Be sure to check out Vieira on 'Inside the Mind of a Pro' over on Winamax's YouTube channel!
Everything You Need to Know to Compete for a 2020 GGPoker Online WSOP Bracelet
Got a question about the upcoming 2020 WSOP Online on GGPoker? We've got all the answers right here!
Bracelet Win "Best Feeling of My Life" Says Deyra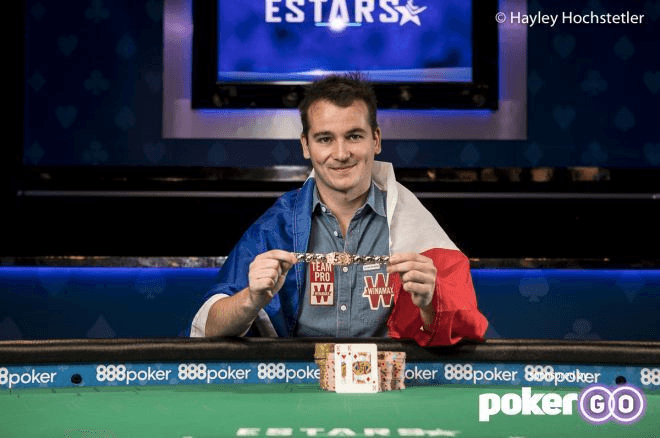 Ivan Deyra had experienced WSOPC ring success in both Marrakech and Paris before securing a WSOP gold bracelet of his own just a week after Vieira. Deyra says that he dedicated 100% of his energy into his goal of achieving his bracelet goal.
"It represents so much for me; it's a career goal," he told PokerNews. "My love for this game comes from the WSOP, and now it's just unreal for me to achieve that. Looking back, I feel lot of gratitude. The support of my family since the beginning, in good and bad times has been crucial for me. This title is thanks to them, and for them. My parents, my sister and my brother came to my mind just after winning, and I knew I was going to make them proud. This feeling made my victory very special and emotional."
Deyra says that since first playing at the WSOP in 2016, he has taken different approaches to the summer. In 2016, for example, he stayed two weeks but says he needed almost a week to get over the jet lag. The following year, he was left frustrated after a focus on sport, eating healthy and going to bed early failed to help him reach his bracelet ambitions.
"So last year I booked an apartment alone for two months. I was looking for calm, rest, and total disconnection from casino and Vegas life. Because staying with 12 people in a villa is really fun, but it's the World Championship, so high performance is the priority."
GGPoker Release 2020 WSOP Online Schedule; Main Event Comes With $25m GTD
But was Deyra the type of player who felt a bracelet breakthrough was definitely coming soon, or was he more relaxed and knew that if he kept working hard it would eventually happen?
"Both!" said Deyra. "For every tournament I register, I try to be as involved as possible, and keep improving my game, keep learning through every experience.
"My vision is just to do my best, focus only on the things I can control. I can't control when it happens, it could have been two years earlier, or maybe never. I knew that all the lights were green at this point, but the variance is huge."
---
---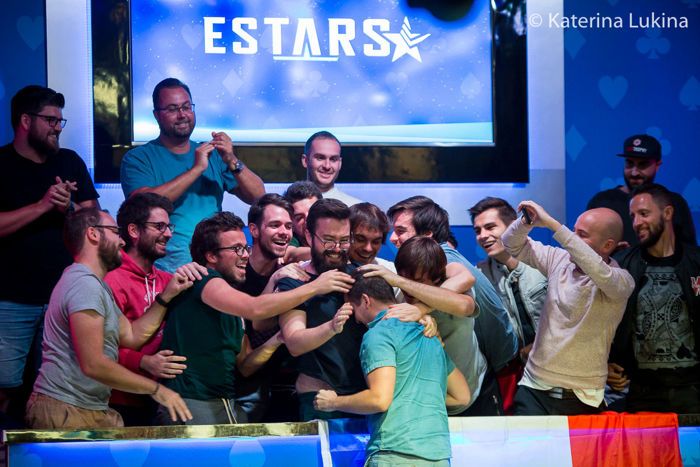 His memories of the final table are dominated by his rail and the feelings that followed his victory.
"I remember doubling up with five left and it felt like I was on fire. I was in dreamland - so was my rail - but also so focused at the same time. It was a unique feeling, like a dream.
"The last hand was one of the best feelings of my life. Such an explosion inside my body. I remember thinking 'It's fucking done. Wowww!'"
Be sure to check out Deyra on 'Inside the Mind of a Pro' over on Winamax's YouTube channel!
The Future
Vieira says that he believes the bracelets will "keep adding up" among the Winamax Team Pro members as a result of their hard work and preparation.
"It shows the level that our team has," said Vieira. "It's just the result of our work. The preparation starts early on with [Winamax Team Pro Manager] Stephane Matheu, we have all the conditions a player can dream off, no excuses. We just have to sit our butt in the chair and perform, and results will eventually happen. I'm pretty sure bracelets will keep adding up."
Deyra meanwhile says that seeing others perform well is a huge boost of motivation for him as a player.
"We are really connected as a team. Joao is an example of work and resilience. He had just had a horrible run on the WSOP before, but managed to come back with confidence for every tournament. Joao is just the proof that it's possible. So I just thought, what about me? They just show me the way, right? I love the end of a poker festival because that's when the real mental challenge starts. Time to prove to myself what I am able to achieve."
"So the next step now - have a friend on the main event final table, or better: be sitting at the final table.
Will Shillibier is based in the United Kingdom. He started working for PokerNews as a freelance live reporter in 2015 and joined the full-time staff in 2019. He graduated from the University of Kent in 2017 with a B.A. in German. He also holds an NCTJ Diploma in Sports Journalism.