GGPoker Breaks Silence on Banned Player Controversy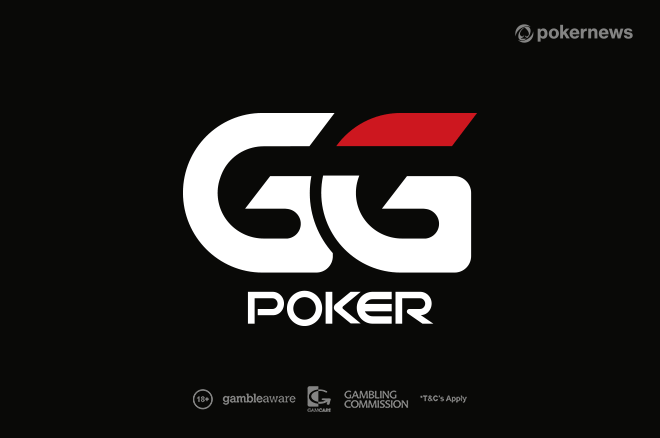 Table Of Contents
The poker industry isn't one that has been free of controversy, with several major incidents occurring in the past year. So whether it's Postlegate or Dan Cates' high-stakes cheating, it's a sure way to get the poker community fired up and talking.
The latest controversy involves Tobias Duthweiler, who alleges that he had $180,000 confiscated and his account with GGPoker shut down for wrongful reasons.
Poker players have been quick to defend and accuse Duthweiler, with GGPoker Ambassador Fedor Holz even coming out to shed some light on the situation.
After several days of uproar throughout the poker community, the GGPoker team agreed to share their side of things as well. They maintained that they've simply followed company protocol in seizing funds from a player who violated terms of service and then failed to abide by a subsequent ban.
How Did the Controversy Start?
The incident first came to light on Aug. 5, when Stuart Rutter tweeted that a number of cash players had been "banned for life."
@GGPokerOfficial @RealKidPoker @Joeingram1 @padspoker GG has now banned for life (with funds returned) a number of… https://t.co/mpb7KZ0A8b

— Stuart Rutter (@stuartrutter)
He attracted the attention of fellow British poker players such as Rick Trigg and Patrick Leonard, with Rutter telling Leonard that those banned "haven't wanted to advertise it."
It also caught the attention of GGPoker Ambassador Bryn Kenney, who defended the site's ability to maintain the business as they see fit.
@neilyboy67 @stuartrutter @GGPokerOfficial @RealKidPoker @Joeingram1 @padspoker Honestly I think it should be super… https://t.co/FxzAUFWVKy

— Bryn Kenney (@BrynKenney)
Duthweiler Reveals All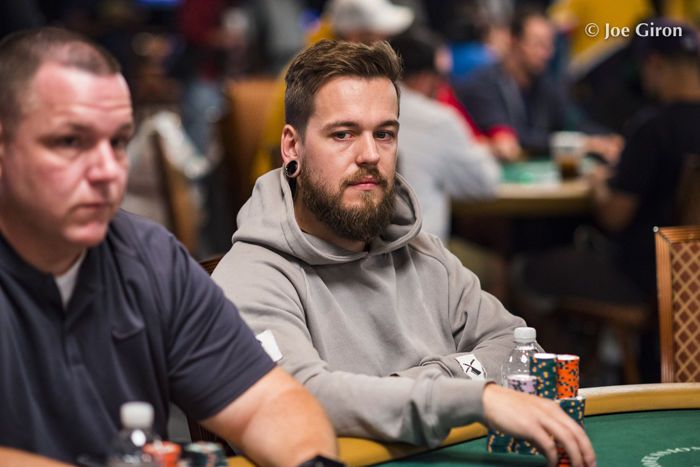 Less than a week later, in a thread on the TwoPlusTwo forum, Duthweiler revealed that he was one of the affected players. Duthweiler stated that his entire balance had been confiscated, a sum of around $180,000.
He explained the entire timeline of the story, having first created an account on Natural8, a popular skin on the GGNetwork, back in 2016. Duthweiler said he played NL400-NL1,000 for a week or two, winning ~$5,000 in the process before Natural8 told him to "take [his] money and not play on their network anymore."
"They said that if I came back to play there, they would proceed with their "security protocol", whatever that meant - I asked, but they wouldn't give me a clear statement on either what they meant by that, or what I'd done wrong."
Duthweiler later released a screenshot from Natural8 which detailed the reasoning for his ban, stating that he "did not satisfy the poker ecology requirements."

Three years later, Duthweiler said that he created an account on a different GGNetwork skin called Bestpoker and began to play again, this time at higher limits of NL5,000-NL40,000. He subsequently moved to Betkings, after Bestpoker removed their high-stakes tables, and eventually to GGPoker when the skins were merged together. He said he was unaware GGPoker and Natural8 were affiliated under the same network.
Duthweiler said he was able to fully verify his account and deposit $50,000, and began playing on the account. And losing. While he was "stuck big time," he eventually spun his $30,000 roll to $180,000 in the space of 10 days or so.
After GGPoker began instituting a real name policy at the high-stakes tables, Duthweiler said he was verifying his information again when his account was locked.
Poker Community Reacts
Several people in the TwoPlusTwo thread were quick to deride Duthweiler for playing on a site where he had previously been banned. But many others called it "outrageous" and "theft."
Several well-known German players such as Steffen Sontheimer and Koray Aldemir defended Duthweiler, with Sontheimer calling it an "unfair treatment" and Aldemir saying that GG were setting "a totally wrong example" with the ban.
The debate also raged on Twitter, which is where fellow German Holz added his perspective.
Holz Chimes In
On Aug. 11, Holz sent out a thread of five tweets addressing the case.
I wanted to address the 'dudd1' case on GG that he posted about on 2+2 to share the perspective I've gained from ta… https://t.co/OCBxYYieDB

— Fedor Holz (@CrownUpGuy)
Dudd1 has been banned initially 2016 from Natural8 with a warning to not attempt to play at "GGNetwork" again. GGs… https://t.co/QQC9U9tMzR

— Fedor Holz (@CrownUpGuy)
He created a new account within the GGnetwork that he played on. The account hasn't been immediately flagged becaus… https://t.co/MRJ4jFqZB6

— Fedor Holz (@CrownUpGuy)
Following the procedure his account has been banned and funds confiscated. This is NOT a scheme to steal from playe… https://t.co/ELMXCanQ6L

— Fedor Holz (@CrownUpGuy)
I understand that there's a lot of room to jump to conclusions here, but I can assure you that this is not a practi… https://t.co/fPn41PQSyW

— Fedor Holz (@CrownUpGuy)
Two days later he sent out a follow-up tweet saying that he was looking to share GG's perspective on things and to "create more transparency".
I understand there's a lot of hate coming my way for my latest post about duddi. I'm trying my best to gather as mu… https://t.co/LINYiD0vJ3

— Fedor Holz (@CrownUpGuy)
GGPoker Statement
Initially, GGPoker declined to comment on the case. However, the site has since changed its stance given public nature of the controversy. The site released the following statement to PokerNews:
"We acknowledge that this case became complicated as the player signed up on multiple skins, where the GGNetwork security team does not have access to personal information including email addresses. Therefore, our security detection was limited to IPs and Mac Addresses when it comes to detecting trespassers. We will enhance our system so that we can request email addresses and personal information from our Licensee Operators.

We also acknowledge that our P2P transfer was too easy for the players. We have already removed P2P transfer for our UK customers and will be placing a strict KYC verification process and limits for all future P2P transfer.

We have already shown our good will with a gesture to the player by returning the funds he has received from his friends. All of his winnings have been re-distributed to the affected players.

We would like to apologize for the concerns that were brought up by this incident and will make sure that our security measures are more tight."
GGPoker also released their timeline of Duthweiler's activities. According to GGPoker, Duthweiler was banned in 2016 for "bumhunting and predatory behavior" and told his funds would be seized if he attempted to play on the network again.
Duthweiler's subsequent activities on GGNetwork skins were not flagged, according to the operator, because the network "does not have access to players' personal information on its Licensee Operators."
GGPoker agreed that Duthweiler had about $50,000 in funds added to his account in May, $37K via an unnamed affiliate and $12,500 via a player-to-player transfer.
However, the site maintains it wasn't subsequently winning tens of thousands of dollars that prompted Duthweiler's account closure, as many have alleged. Rather, what triggered everything was the switching of his account to his real name. When the security team received relevant documents from Duthweiler, they realized he was banned from the network and confiscated what they said was actually $159,766.
In a statement provided to PokerNews, a site rep denied GGPoker has ever banned players for winning:
"We have only banned players who have violated our Terms of Service agreement by cheating, bumhunting, colluding, or acting in away we deem to be predatory. GGPoker maintains a healthy poker ecosystem and works to provide a safe and fair playing environment for all players."
In answering what constitutes bumhunting, GGPoker offered the following:
"We consider both direct and indirect bumhunting. Direct bumhunting is defined as joining a table once the mark has joined and leaving shortly after the mark has left, even though the table has not broken. Indirect bumhunting is defined as refusing to give action to certain players while giving action to others."
Winning players, the site maintains, should have no fear of having their money confiscated. GGPoker says they only take this final, drastic step in the following three types of cases:
Usage of bots, real-time solvers / advanced charts during gameplay, and malicious software circumvention to gain advantage over others
Ignoring a permanent ban notice and trespassing
Repeated cheating and violation of our terms and conditions
As Duthweiler was deemed in violation of a permanent ban, the operator says it was simply following its usual protocol in confiscating the account's balance.
Will Shillibier is based in the United Kingdom. He started working for PokerNews as a freelance live reporter in 2015 and joined the full-time staff in 2019. He graduated from the University of Kent in 2017 with a B.A. in German. He also holds an NCTJ Diploma in Sports Journalism.