Poker Couple Julie Cornelius & Darin Dobler to Run 156 Miles in the Sahara Desert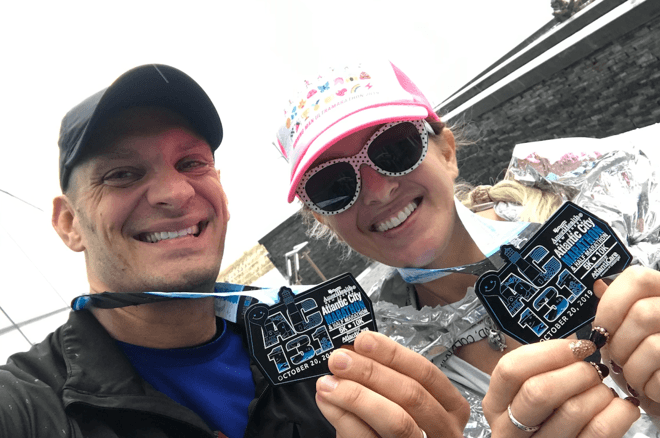 Table Of Contents
The Marathon Des Sables, French for "Marathon of the Sands." is a six-day, 251 km (156 miles) ultramarathon held in the Sahara Desert within Eastern Morocco. Runners carry all of their food and supplies such as sleeping bags, medical kits, and safety equipment on their backs. Sound crazy? Poker player Julie Cornelius and her husband Darin Dobler have decided to participate in the 2021 Marathon Des Sables – and they're doing it all for charity.
What originally was an idea prompted by an episode of the Netflix show "Losers," soon became a reality for the two.
"I'm not sure if it was lockdown/quarantine, a midlife crisis, or if we just went insane, but we decided to pull the trigger and register." said Cornelius. "I had just finished an online tourney on PokerStarsNJ and perhaps it was insomnia, but I clicked 'register' and told Darin the next morning."
Running for a Reason
"As soon as we decided to sign up, we knew we wanted to run it for charity," Cornelius explained.
Dobler has worked in cancer research for most of his career, specifically leukemia and lymphoma, which disproportionally affects children – so the couple decided to partner with the St. Baldrick's Foundation, the largest non-government funder of childhood cancer research.
Darin and Jules dubbed their journey as "Sahara Strong," inviting friends and community members to join in. They came up with a virtual Marathon Des Sables to help raise funds for childhood cancer, while encouraging many in the community to get active.
"We launched the virtual race on July 1st and everyone has three months (until October 1st) to complete the same distance of 156 miles that we will attempt to complete in one week in the Sahara. All participants receive a medal and 100% of the $50 entry fee will go directly to St. Baldrick's," Cornelius told PokerNews.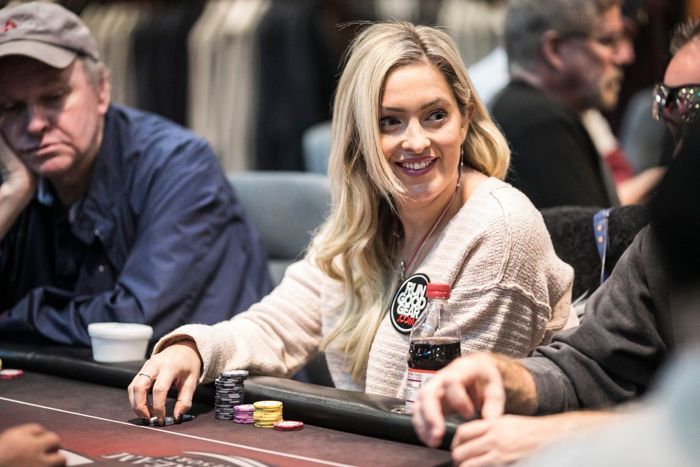 Those wanting to join in on the virtual race can register on the couple's St. Baldrick's website. There is also a Facebook group, "Sahara Strong – Virtual 250K MDS Challenge" for all registered virtual participants, where members of the community can post updates, screenshots of their mileage completed, as well as photos and videos of their progress.
"The Facebook group is so awesome and unique. There are multiple poker players involved, most of whom are not self-proclaimed runners or athletes, and a lot of people have signed up just as motivation to get in better shape to combat the effects of quarantine," Cornelius said. "It's such a supportive, welcoming place for all types of people who are running, swimming, cycling, or just straight walking their way through their 156 miles over three months."
A few poker players that have joined include David Tuchman, DJ MacKinnon, Cody Hughey, Bryan Campanello, Tyler Patterson, Preston McEwen, and Kristen Deardorff.
Training for a Race
The pair decided to hire a running coach, Meghan Laws, who took on the Marathon Des Sables herself back in 2016. In addition to a running coach, both Darin and Julie have dramatically changed their diet.
"COVID actually helped us in that aspect, we used to eat out multiple times a week, and then like most everyone, we were forced to start cooking at home and that made us take a hard look at our diet. I lost 25 pounds over the last six months – and knew it was strictly based on eating habits because, during the last marathon we ran, I actually gained weight during the training period," Cornelius recalled.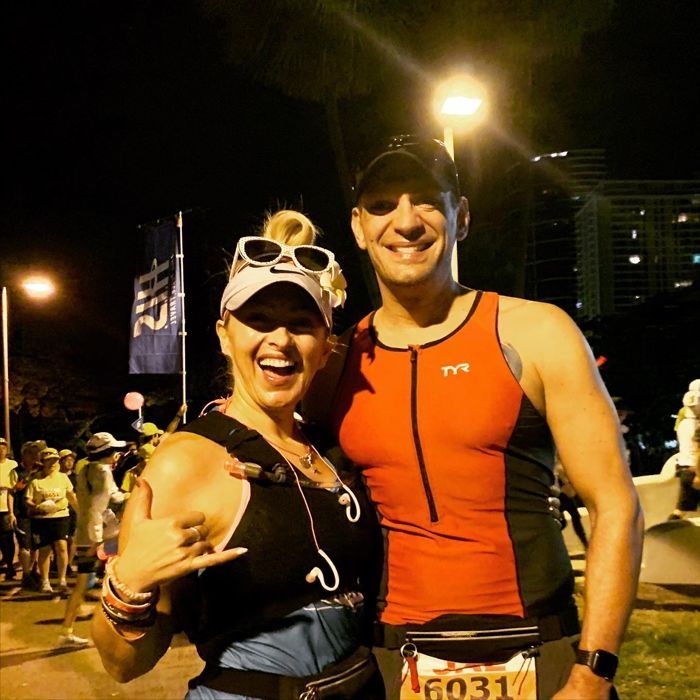 Goals and Motivation
She continued: "I'm so competitive, and sadly it's prevented me from doing hard or intimidating things in the past, for fear of failure. Running has been cathartic for me knowing that I'm not going to win. I can do it purely for the personal challenge, and it's very freeing to do something I'm unabashedly terrible at. Unlike poker, I actually find pride in simply finishing a training run or race…even if I'm dead last. "
On the flip side, Cornelius shared that her husband is virtually the opposite, that he just "wants both teams to have fun" in things like board games and sports but running is something that he has been competitive and amped for. "It's a side of him I didn't even know existed."
"My main goal is to inspire and motivate people, especially within the poker community," she said, hoping to share her positive energy within the poker community. "The MDS has been described as 90% mental, and the other 10% mental! I think all long-distance running is like that, though, and I believe poker players are mentally strong. You have to be able to handle losing and downswings."
To follow more of Darin and Julie's journey you can follow their Instagram @Sahara.Strong, or visit their website www.saharastrong.com
To make a donation directly to the St. Baldrick's foundation, click here.