How to Play Small Stakes Tour Events from RunGoodGear President Tana Karn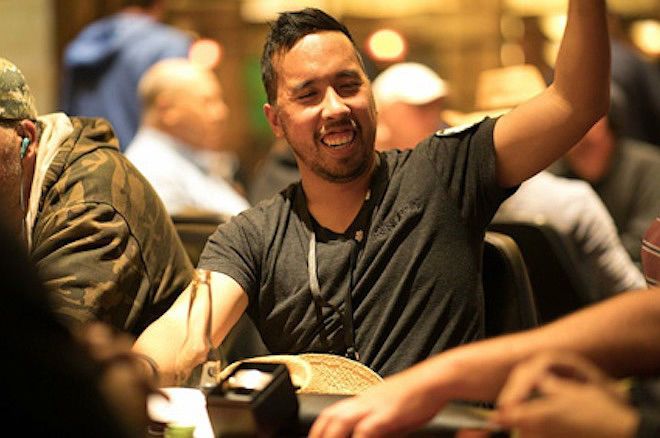 Seven years ago, Tana Karn wanted to develop a poker clothing company that projected positive energy around poker. He also wanted the brand potentially to emulate other sports brands such as Hurley (surfing) and DC Shoes (skateboarding), both brands that have morphed into the mainstream while remaining premier products in their respective sports.
Thus, the RunGoodGear brand was born.
After having been given a solid introduction to the poker industry, Karn was contacted by the Downstream Casino Resort in Quapaw, Oklahoma (just outside Joplin, Missouri) asking if he wanted to headline a poker tournament series. Ultimately, this fortunate break expanded into the RunGood Poker Series, which is now in its fifth year.
The 2019 Spring Season's theme is "ShowBound" where two lucky players will have the opportunity to play on Poker Central's Poker After Dark. After a successful start to the 2019 Spring Season at Horseshoe Council Bluffs, the tour will make its second tour stop next week at the place that started it all, the Downstream Casino. Check out PokerNews for all of the live updates.
Recently I interviewed Karn, still President of RunGoodGear and the RunGood Poker Series. You can hear my recent podcast interview on The Bernard Lee Poker Show.
I asked Karn to share some insights on how to play small stakes poker tournaments such as are offered by the RunGood Poker Series.
PokerNews: Congratulations on a great start to the 2019 RunGood Poker Spring Season.
Tana Karn: Thanks. It was a great week for everyone. Horseshoe Council Bluffs is always a fun-filled stop on the RunGood Poker Series.
Some beginners are intimidated to play in bigger buy-in events. What would be your advice to these beginning players, especially if they are interested in playing a RunGood Poker Series event?
Our events are the perfect training ground for beginning players. For players who have never played a RGPS event before, I highly recommend playing a preliminary event before the Main Event.
The first event I would suggest is the Bounty Event, which is typically our opening tournament on Tuesday nights. All of the RunGood Ambassadors have a bounty, which range from RunGood clothing to $1,000. We really try to make the Bounty Event very welcoming to all the players, regardless of their skill level, in order to kick off the week with a lot of fun. It's a great event for beginners, as most players are out to enjoy themselves.
Another event that is great for beginners is our Deepstack Event. For a very affordable price ($180), players receive a lot of chips, play with a great tournament structure and are able to experience a well-run tournament with a solid guaranteed prize pool. Additionally, if you do plan to play in the Main Event over the weekend, the Deepstack is the perfect way to practice.
You have been running the RGPS for five years now and have seen thousands of players enter your events. What are the classic mistakes that you see beginner poker players make and what advice would you give these players?
My number one advice is don't feel panicked, especially after you lose a big hand. Most players start to panic and try to get back the chips that they lost. They don't focus on playing solid poker, but instead start planning on the fastest way to get back those chips.
Players need to just relax and realize that coolers happen in poker as they are part of the game. Players often focus on what they had, and not what chips they currently have. Sometimes they still have plenty of big blinds to compete, but they become so obsessed with getting back their lost chips that they no longer play optimal poker.
As long as you still have chips, you still have a shot. So many times, I've seen players enter the last level with just a few chips. However, they remain patient and suddenly catch some cards and next thing you know they double up and get right back into the tournament.
I completely agree. Do you have any other advice to pass along?
Even though it sounds like a cliché, patience is truly the key. We often get bored or nervous and play a marginal hand and get into trouble. Wait for a premium hand and play solid poker.
Finally, it's all about survival, especially on Day 1. Too many players are trying to become the chip leader and don't focus on surviving.
You were fortunate to play on Friday Night Poker in the PokerGO studio. Two players from the RGPS will win seats to play on Poker After Dark and play in the same studio as you did. What advice would you give those players who win the Poker After Dark seats?
When I played in the PokerGO studio, I was initially nervous as I wasn't used to all the lights and the cameras. However, after a while, I became more comfortable playing in these conditions, as I got to know the other players.
So, my advice would be to talk to your fellow players. Don't bottle up your emotions. Get comfortable, interact and have fun. If you do this, your initial jitters will just melt away. You will realize that these players, even if they are poker superstars, are human, too.