Felipe Ramos Shares His Top Tips for Tackling the Bounty Hunters Series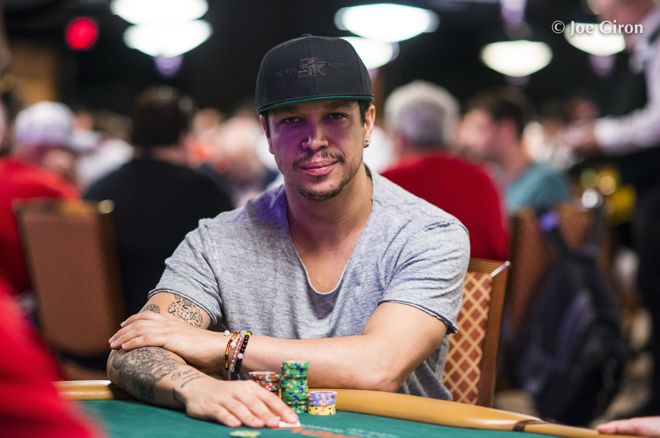 Felipe Ramos makes no secret of his love for bounty tournaments as part of the GGPoker Bounty Hunters Series.
As a GGHero, the new name for GGPoker's stable of sponsored pros, he's not only been sampling the atmosphere at the tables but also getting his name on the list of winners.
And with the festival finishing this Sunday, Ramos is still hoping to add another title before the Bounty Hunters Series wraps up.
Ramos Enjoying GGPoker Major Online Festivals

Ramos joined GGPoker at the beginning of 2020. Since then, the player enjoyed several of their poker festivals including the High Roller Week and the highly successful WSOP Online.
"Since January I've played every single tournament series at GGPoker and they have been absolutely awesome," Ramos told PokerNews.
"As I play live on Twitch with the GGSquad, the community makes every series special as we get to interact a lot."
---
READ MORE: Felipe Ramos on GGPoker High Roller Week Success
---
However, the Bounty Hunters Series has been a highlight for the Brazilian fan favorite.
"The [GGPoker] community makes every series special"
"I love bounty events. They're so much fun! [The bonuties] bring a different atmosphere to the tables and add a lot more action."
Not only does Ramos enjoy bounty tournaments, but he's also rather good at them, having secured over $200,000 in winnings after he took down the BHS 012: $10,300 Super MILLION$ Bounty Hunters.
"Every time you start a series crushing, it sincerely takes a huge weight off the shoulders," admitted Ramos. "Sometimes you do the most you can but the variance and competition can be really tough."
WATCH: GGPoker Staking Tutorial
Tasting Bounty Hunters Series Success
But he managed to overcome the variance and some tough competition from the likes of Andras Nemeth, Ludovic "Gr4vyB04t" Geilich, George Wolff and Pascal Hartmann to top the 94-player field.
Ramos says he plays a game where he likes to "constantly adapt to all scenarios" but admitted that this scenario was tougher because of the enormous bounty.
"You have to play great and run even better"
"I had never played a $10k bounty event before," said Ramos. "My opponents are basically a majority of huge tournament crushers, so it is always very very tough to top a field with the best, which means you have to play great and run even better."
---
Be sure to check out 'Dual Review' on GGPoker.TV this Monday Oct 26th at 2pm ET/7pm UTC!
Felipe Ramos and Fedor Holz will review Felipe's play in his $10,300 Super MILLION$ Bounty Hunter victory live on GGPoker.TV!
---
What made his victory even more special was sharing it with the viewers on Twitch. From first hand to last hand, the GGPoker community was there alongside Ramos enjoying one of his biggest scores whilst streaming.
GGPoker Smashing Guarantees in the $40M GTD Bounty Hunters Series
As for the future, even with the festival not finished, Ramos says he's already looking forward to the next Bounty Hunters Series.
"Bounties are very fun and have become super popular. I am obviously very excited to be able to play the next BHS at GGPoker, including the PL Omaha ones, which are a very nice addition from GG - players love it and I am one of them."
Top Bounty Tips From Felipe Ramos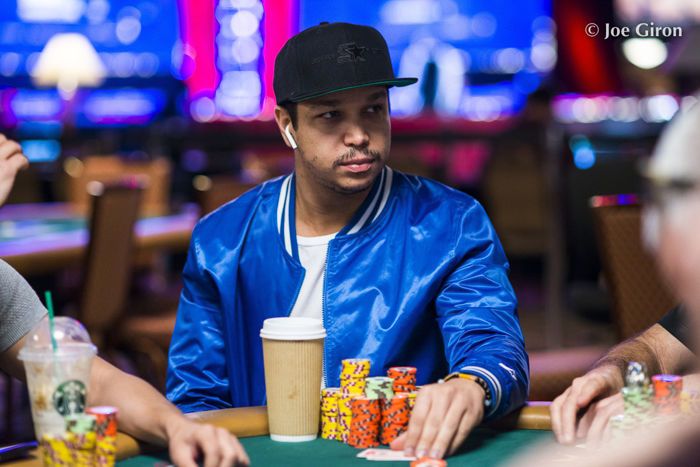 Ramos has five top tips to share with PokerNews readers on how to improve their bounty tournament performance, so get a pen and paper out and take down some notes, and who knows - you might be seeing Ramos across the online felt!
"Adapt to Situations"
The first tip is one that is the opposite of what most players learn out there, at least according to Ramos.
"You don't really have to change like crazy your play style to try to accumulate chips and start to bust people out. You just need to adapt to situations that will bring you that value."
"Start on Time"
The next tip is a simple one from Ramos - start on time and avoid re-entries.
"That is simple: money is removed from the prize pool and the latest you join the lower value you have. That can also be related to building a chip stack and not being able to cover your opponents."
What Tournaments Can You Play at GGPoker?
"Understand the Tournament Phases"
Making sure you're playing the right way at different stages of the tournament is always important.
"Players are way more likely to gamble in the beginning, as an example. Be smart and adjust your strategy for each moment, other than just playing regular poker. You have to understand the tournament phases."
"Study a Little Bit of Math"
Some tournament formats require a little bit more homework and math to ensure you get the best results.
"Knowing when it's worth it to take a risk to score a knockout is key. Most mistakes happen by miscalculations, especially the ones you are not supposed to be involved but there is always the bounty excuse."
"Don't try to Bluff Big Stacks"
Ramos says that there are also main strategies you should bring or avoid during bounty tournaments.
"For example: Don't try to bluff big stacks very often. Even if you think they are pushing you, there is a higher risk you are going to get called then in a regular poker tournament."
---
You can catch Felipe Ramos streaming on Twitch during the whole Bounty Hunters Series and beyond on GGPoker.
Ramos streams in Portuguese, Spanish and English. Show up and send him a message for good luck and vibes!