Oliver Gill Talks Betting on the 2020 U.S. Presidential Election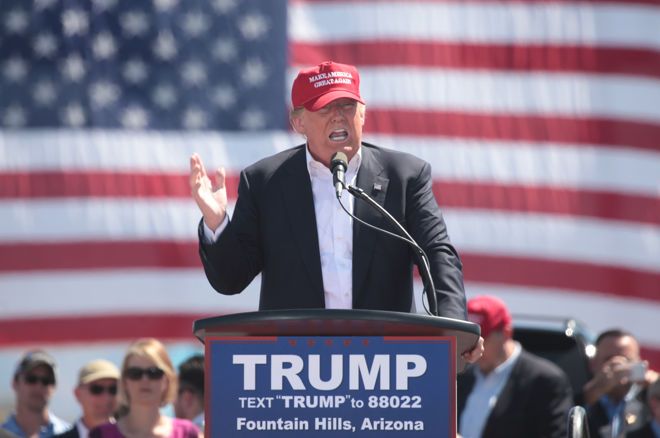 Table Of Contents
The U.S. presidential election is just weeks away. For most Americans, that means being bombarded with political ads, arguing at family dinner's and against strangers online, and voting for the next leader of the free world.
For bettors and bookmakers, it means a once-every-four years market that has produced some fascinating results at times.
Most recently, of course, Donald Trump prevailed in 2016 despite the betting markets pegging him as something like a 6-to-1 underdog. Publicly available models gave Trump no better than a 29% likelihood of winning, with most far below that number.
Trump again enters the 2020 election as the underdog, though it hasn't always been that way and the odds are far closer this time around against Joe Biden.
What do the market movements mean and what sort of adjustments lie ahead for 2020 in the U.S. presidential election odds?
Politics and Betting
To get an idea, PokerNews spoke to 35-year-old poker player and avid bettor Oliver Gill. Though he's a native Australian, Gill possesses a political science degree and has closely followed U.S. politics since the early 2000s. He also holds dual citizenship and votes in the U.S. elections.
Because of his deep knowledge of both U.S. politics and betting markets, Gill's skillset uniquely positioned him for an analytical approach to the political markets that enabled him to turn a profit in several elections running.
He began his efforts in 2008, when he made a wager on Barack Obama, believing that his lead in the polls was outside the margin for error. He also hit a parlay on several swing states, which he said can be a profitable strategy in election betting.
"For example, if Biden wins Pennsylvania this year, it's highly likely he wins Michigan as well, or if Trump wins Florida he's likely to have won the slightly more Republican-leaning swing states like Georgia and Iowa," Gill explained.
During the midterm elections, Gill fired a low volume and was forced to take a lesson from his loss on a Democratic senator from Wisconsin to be re-elected.
"As a progressive on most political issues I do have a partisan lean towards Democrats and need to take that into account when wagering to try and ensure i'm not allowing personal bias to cloud my ability to wager profitably," he said.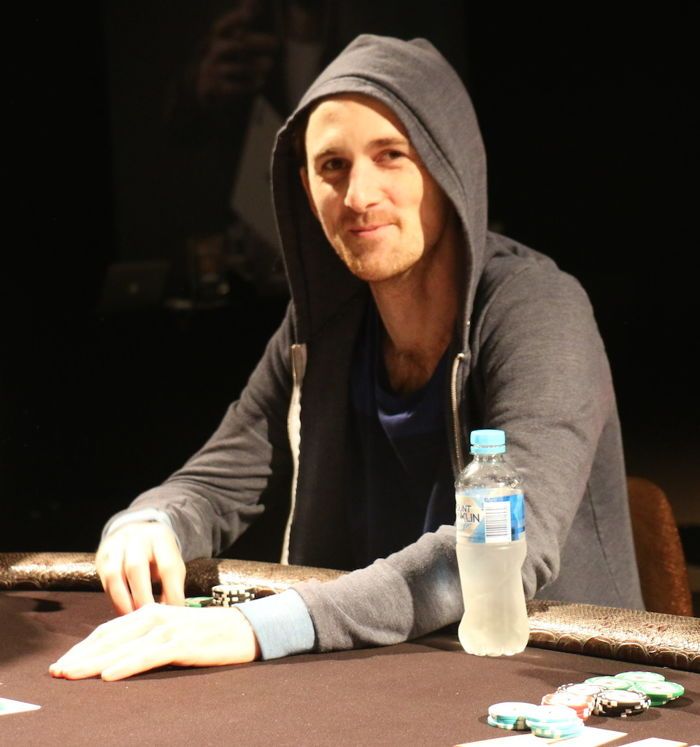 The next presidential election brought more profits from Obama bets, but 2016 marked another losing year for Gill. While he won wagers on Hillary Clinton taking the popular vote, his 1-to-3 play (-300 in U.S. odds) on Clinton capturing the election didn't come home.
I hadn't taken the structural advantage Republicans have grown in the electoral college into account and I didn't adjust to the race tightening late after the Comey letter which was a mistake," Gill said. "When a race gets within the margin of error things are up for grabs.
"I still think Clinton was a favorite to win the election despite being a historically poor candidate but I failed to take into account swing voters breaking for the unknown over the known and the Clinton campaign's failure to campaign in the Midwest. In poker terms, just because ace-queen beat ace-king in this instance doesn't mean Trump was actually a favorite to win the election — everything just broke his way late in the campaign and he got the win like someone who spikes a queen on the river."
Looking at the Movement Thus Far
Trump spent most of 2019 hovering around even money against the prospective Democratic candidate, and early 2020 saw his odds grow until he was a 2-to-1 favorite.
All of that changed with the continued spread of COVID-19. Early March shutdowns across the U.S. and the Trump Administration's overall handling of the virus caused confidence in Trump to plummet.
"The reasons for this are obvious," Gill said. "The economy was expected to take a substantial hit and Trump's lackluster response to COVID was going to lead to a ton of American deaths. To be honest I thought it would affect the economy even more than it has, although the loss of life has been substantial in America and has certainly hurt his re-election chances. His comments along the lines of 'it will go away on its own' earlier in the year just write their own attack ads."
Sure enough, the odds flipped to Democrats being favorites in early June. A combination of the ongoing pandemic and social justice rallying across the U.S. with many pushing for a stronger voter turnout gave enough push to make Trump an underdog for the first time in months.
Trump's odds rallied near the end of August before a renewed push moved Biden to his current position as roughly a 2-to-1 favorite. Gill believes that's getting closer to an efficient price, and that the prospect of a strong voter turnout is the biggest threat to Trump.
Early numbers on postal ballots will be a key indicator.
"If we see higher turnout than 2016 Trump is 100% toast," he said. "His only chance is very low turnout, which COVID may help him with, but only if he can suppress the postal vote very, very hard. He'd be wanting to see like 52% turnout or be a decent favorite. By 55% he's a huge dog, and by 60 Biden has won in a huge landslide."
What Else to Look For Approaching Nov. 3
Following the much-criticized debate between Biden and Trump, the former has steadily distanced himself in the polls, according to data collected by FiveThirtyEight, to the point where he's built the biggest lead since 1996.
Bettors may be hearkening back to 2016 and wondering if that means anything. Gill says it does, but to keep in mind the margin for error.
"The polls can be wrong, but they can only be so wrong — if Biden is up more than 6-7% in the key swing states on election day, Trump is not going to overcome that through a polling error. If it's more like 3%, anything is possible.
"Clinton never led by the margins Biden has been leading consistently by and Trump missed his first big chance to change the narrative at the first debate."
"I don't want to have a huge chunk of my net worth on this election"
As for things that could still shift the odds going forward, Gill pointed to voter suppression. For example, California is currently dealing with a partisan battle over "ballot harvesting" by the state's Republican party.
There have also been issues with hundreds of thousands of mail-in votes in Pennsylvania.
A shocking emergence of a COVID vaccine or other major story could also have an effect.
Gill does see potential opportunity for in-play betting on Biden. That's because early in-person voting may lean Republican, skewing the numbers enough to create some value before more Democrat-leaning mail-in votes begin to be counted.
Ultimately, though, Gill does expect something close to a fair election, and he thinks Biden is a rightful favorite at the moment. He does think there's small value on Biden at the current line but said he's happy with the money he's gotten down around -140 on the Democrats.
"I don't want to have a huge chunk of my net worth on this election even if the data suggests Biden is a lock on election week."
Check out Oddschecker to track all of the election betting markets!
Photo courtesy of Gage Skidmore/Wikimedia Commons