The 2020 PokerNews Holiday Gift Guide: Best Poker Gifts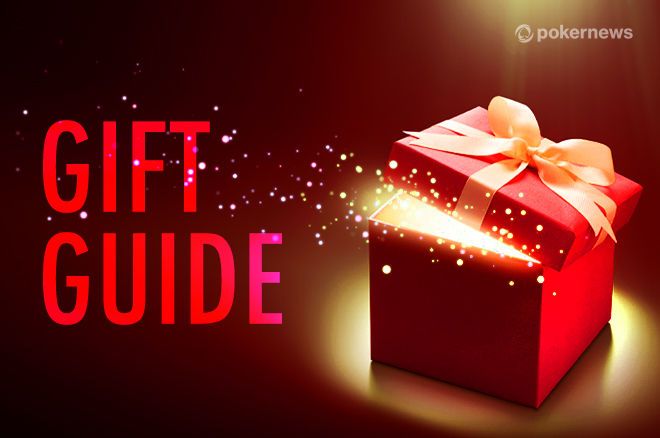 The season of giving is almost here, and what better way to show you're thinking of your family, friends or even work colleagues by gifting them a poker-themed gift.
Every year PokerNews brings you ten gift ideas that are sure to put a smile on the face of any poker fan.
So whether it's chip-sets, books or training tools - there's something for everyone!
---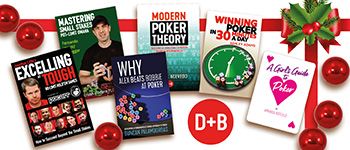 Want the ideal book to help you move up in stakes in No-Limit Hold'em?
Buy Jonathan Little's Excelling at Tough No-Limit Hold'em Games
Want to learn how to dominate PLO at the lower stakes?
Buy Mastering Small Stakes Pot-Limit Omaha by Fernando "JNandez" Habegger
Want the ultimate guide to poker based on GTO principles?
Buy Modern Poker Theory by Michael Acevedo
Want to go on a journey through human psychology, game theory, easy-to-understand mathematics and even philosophy?
Buy Why Alex Beats Bobbie at Poker
Looking for simple, direct advice on the basics of winning at hold'em?
Buy Winning Poker in 30 Minutes a Day by Ashley Adams
Looking for a light-hearted, fun guide for the beginner or intermediate poker player?
Buy A Girl's Guide to Poker by Amanda Botfeld
Check out D & B's entire collection here.
---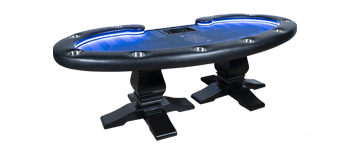 Whoever said staying indoors had to be boring? Invite family and close friends over for spectacular poker nights by upgrading your dining table to a BBO poker table with a matching dining top and play after you eat!
BBO's stunning personalizable poker tables are the ultimate centerpiece for unforgettable memories and BBO is the official table provider of the World Poker Tour and WSOP Champions Jamie Gold and Joe Cada.
Configuring your dream table is simple on the BBO website or speak to one of their friendly no pressure team members. And shipping is always free. All you need to worry about is your poker night dinner menu because BBO takes care of the rest. Give your friends table envy with your very own BBO table or gift one to your favorite poker player!
---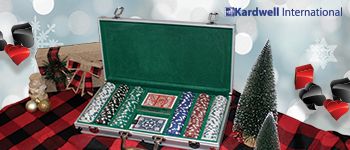 Let the chips fall where they may. You will never be short with Kardwell International's huge supply of in stock poker chip sets, playing cards, poker gifts and more.
Add Custom Chips to any of Kardwell's Poker Chip Sets for a truly unique gift. Great for the avid poker player and casual player alike.
Poker is the perfect antidote to coronavirus social distancing regulations for all ages. College students, retirees and high schoolers alike can safely interact while playing poker in small groups.
Kardwell carries standard poker chip sets in all sizes, custom sets and custom and brand name playing cards. Customize your poker sets or decks of cards online or call their customer service team at 631-298-0005 to order today.
Check out more Kardwell custom and unique gifts for poker players at Kardwell.com.
---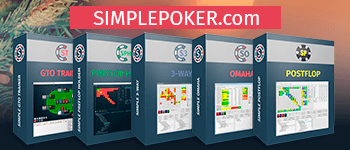 In 2020, GTO solvers have become an integral part of a professional or winning player's toolkit for studying poker strategy. The SimplePoker solvers - Simple Postflop, Simple 3-Way, Simple Preflop Holdem, and Simple Omaha - are among the market leading solvers and have received very positive reviews. As a holiday special, get 10% off here.
For players who prefer to hone skills without diving into strategy calculations, Simple GTO Trainer lets them practice real-world poker situations while providing instant feedback and comparing their play to GTO.
Simple GTO Trainer includes training packs designed by winning players and coaches and is also 10% off. Players who want to practice away from a PC can use their mobile poker trainer - GTO Sensei, a personal poker coach from a pocket.
Spin&Go players will love their GTOBase web-app, which includes an HHs analyzer and a GTO solutions viewer.
Find more details at SimplePoker.com
---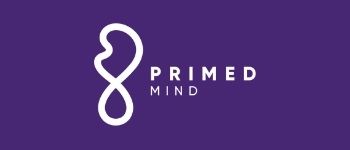 Primed Mind is the perfect gift for anyone looking to take their game and life to the next level. Primed Mind started as a collaboration between Fedor Holz, and his mindset & performance coach Elliot Roe.
Elliot Roe is the top mindset coach in poker, working with Phil Galfond, Jason Koon, Alex Foxen, and many more.
Primed Mind is a mobile app that uses simple guided audios called "Primers" to create a state of calm and focus, allowing players to play their A-Game each time they sit down to play.
In addition to the poker specific audios, the Plus version of the app includes Primers to help manage stress and anxiety, fall asleep fast, and increase feelings of confidence and motivation.
Many of the game's top players start each session with Primed Mind, and those who don't are missing out on a simple way to get an edge on the competition.
---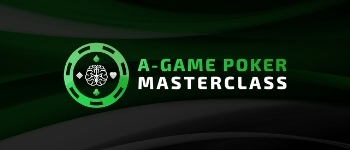 Elliot Roe's A-Game Poker Masterclass is for those who are really serious about getting an edge on the tables and in life.
The A-Game Poker Masterclass is the premier mindset training course on the market where Elliot boils down everything he's learned working with the game's best players into an engaging 6 module online video course.
The course consistently gets rave reviews from those who complete it and is known as one of the highest quality video training products on the market.
Endorsed by Phil Galfond and Fedor Holz, this is a can't miss gift for the poker player looking to make 2021 their best year ever.
---
Treat your loved ones (or yourself!) to the gift of bigger pots more often with one-of-a-kind AI-based poker training software PokerSnowie.
With transparency at its core, PokerSnowie not only gives you all the tools you need, it also reveals the strategy behind them:
Play against PokerSnowie's powerful AI (it's beaten pros!) and get real time feedback on your performance
Analyze: Import your hand histories for detailed stats on your cash games and tournaments
Improve with Preflop Advice, Live Advice, Scenarios, Hand Ranges, Range Advice, Strategy Advisor
Available on Windows, Mac, Android and iOS!
---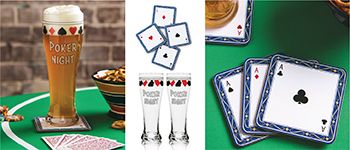 Bring back the fun to your poker game with these Poker Night beer glasses. Freeze them for a crisp, refreshing beer at your next game or man cave get-together. They come as a set of 2, packaged in a quality gift box, good for yourself or that special poker player or beer lover in your life.
Complete your poker experience with these Ace Playing Card Coasters. The attractive gift box contains 4 coasters, an Ace in each card suite. The perfect game-side accessory.
Buy separately or take advantage of the discounted bundle now available by clicking here!
---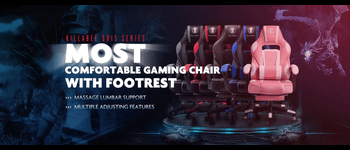 Killabee 9015 series high back racing gaming computer chair with footrest and massage support is designed for superior functional comfort as it features a multitude of adjusting systems and comfy seating, allowing users to sit both ergonomically and comfortably even in long game sessions.
The implant massaging function activates in the lumbar cushion assist to reduce or bump off the discomfort caused by strained, overworked muscles. Padded armrests offer considerable support to upper torso, neck, and shoulders, which helps relieve fatigue and reduces the stress on shoulder and neck muscles.
---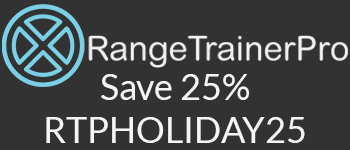 With RangeTrainerPro, memorizing your ranges has never been easier. Don't stare at your ranges hoping to somehow learn them, let the Range Trainer test and expand your limits. With thousands of scenarios to quiz yourself, as well as the ability to upload your own ranges, RangeTrainerPro is the perfect holiday gift to yourself or for a friend!
Add an unlimited number of your own ranges and get access to 730+ GTO tournament ranges from LearnProPoker for as little as $22.50/month.
Just use promo code RTPHOLIDAY25 for 25% off!
Don't just have ranges… MASTER them with RangeTrainerPro!