Ryan Feldman & Nick Vertucci to Launch Hustler Casino Live Cash Game Stream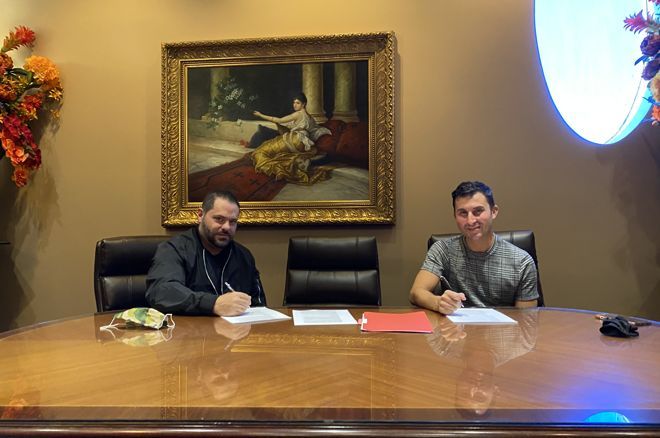 Table Of Contents
In a lot of regards, 2020 has been a disappointing year for live poker players. Fortunately, there's something to look forward to in the new year – the new poker show Hustler Casino Live by Ryan Feldman and Nick Vertucci.
The livestreamed cash game show will take place at Hustler Casino in Los Angeles and feature games from $5/$5 to $100/$200 no-limit hold'em (maybe even bigger on occasion) and mid-to-high stakes pot-limit Omaha. Feldman, who along with Vertucci, signed a contract with the casino earlier this month.
"We won't be on the air until L.A. casinos are allowed to open indoors, which will be at least a few more months," Feldman said. "Both us and the casino are spending a lot of money to make this show super special. It will be above and beyond. The games, the content, the commentators, the set, the production quality, everything will be top-notch."
Fans may know Feldman a former owner and producer of Live at the Bike livestream at Bicycle Casino. However, that relationship officially came to an end earlier this year.
From the Bike to Hustler
They say that when one door shuts, another one opens, and that certainly seems to be the case in the L.A. poker scene.
"Hustler Casino is the right place for our new show for a few reasons," Feldman told PokerNews. "The management there, led by GM Shaun Yaple, is dedicated to taking their poker room to another level, a level that has never been seen before at Hustler Casino. They have the passion and dedication to support a live stream poker show.
"When Shaun approached Nick and me a while back, we could tell that this was the right place for us. Shaun understands the upside in bringing in Nick and me, and we recognize the potential at the Hustler, so we quickly bonded and realized this was the right place for a new show."
As for the similarities and differences with Live at the Bike, Feldman admitted that, like its counterpart, it will be built around local L.A. players. However, it'll be different in many ways.
"We can't share many of our production secrets that will be included in the new show, but I promise it will be absolutely incredible," he said. "When watching our show, you won't feel like you're watching a traditional livestream poker show. It will feel more like watching a live TV broadcast of a sporting event.
"We are investing a lot of money, time, and resources to produce the best live stream poker show imaginable. The most entertaining lineups, the biggest games, the biggest names in poker, the best commentators, a TV-quality production, this show is going to have it all."
A New Partner & Game Security
"After I left LATB, Nick and I began discussing some ideas about going into business together to possibly bring a new live stream poker show to one of the L.A. casinos."
For the new venture, Feldman found the perfect partner in Vertucci, who used to play on LATB and has been a successful business owner for the last 32 years. From 1989 to 2007, he owned and ran a technology company that peaked at $40 million in annual revenue. From 2007 to 2013, he became a professional real estate investor. Most recently, he started his own real estate training company in 2014 which averaged around $50 million in annual revenue.
"Nick and I have been good friends for a few years, ever since we met playing poker," Feldman explained. "Over the years, we became even closer. After I left LATB, Nick and I began discussing some ideas about going into business together to possibly bring a new livestream poker show to one of the L.A. casinos. We both have a similar vision and business mindset, so we realized quickly that we wanted to go into business together."
The new livestream comes at a time when such things have been under fire in the poker world due to the cheating allegations involving a stream at Stone's Gambling Hall. Feldman was quick to put players' minds at ease.
"Game security and integrity are our top priority when producing our show," he said. "We put together a detailed plan that will establish us as leaders in the industry when it comes to game security and integrity. This is incredibly important to us.
"Players and production staff members will not be allowed to have any cell phones, smartwatches, or sunglasses. Prior to the start of each show, those items will be placed in a secure locked location. The items will be retrievable after the broadcast ends. During the show, players and production staff members will not have access to any of these items."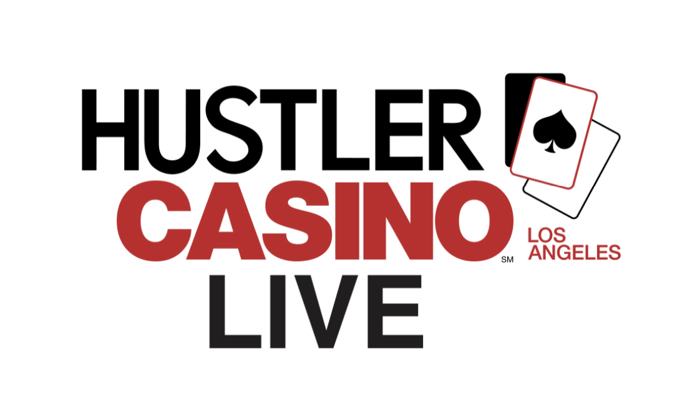 Looking Ahead to a 2021 Debut
Unfortunately, due to the fluid situation revolving around the COVID-19 pandemic, a debut date for Hustler Casino Live is not yet known, especially since L.A. casinos can only operate outdoors at the moment.
"It's really hard to say when the show will debut because of the current situation with COVID restrictions," Feldman said. "We are hopeful that it will be sooner than later, maybe by March or April, but it's completely out of our hands and we really don't know. We are going to be prepared to start in a few months, but unfortunately, we can't start the show until indoor gaming resumes."
Another part of their preparation is getting both fans and players excited for the new show. Already, a lot of local players have expressed interest in participating.
"Since we announced Hustler Casino Live, we've talked to so many players in the community," Feldman said. "Everyone seems so excited about this show. Between the players we've had phone conversations with and the players who have messaged us, everyone is so excited to play on Hustler Casino Live. You can expect to see players like Garrett Adelstein, Andy, Israeli Ron, and so on and so on. We will put together the best lineups with all of your favorite players to watch.
"We're just incredibly humbled by the tremendous support we've already received from the community, and we can't wait to get started."
Feldman also revealed that they have a roster of experienced commentators lined up to call the show including David Tuchman, Bart Hanson, Norman Chad, Nichoel Jurgens and "DGAF."
For more on the show, check out this PokerNews video where both Feldman and Vertucci discuss Hustler Casino Live.
Executive Editor US, PokerNews Podcast co-host & 2013 WSOP Bracelet Winner.