Darren Elias Wins First GGPoker Super MILLION$ of 2021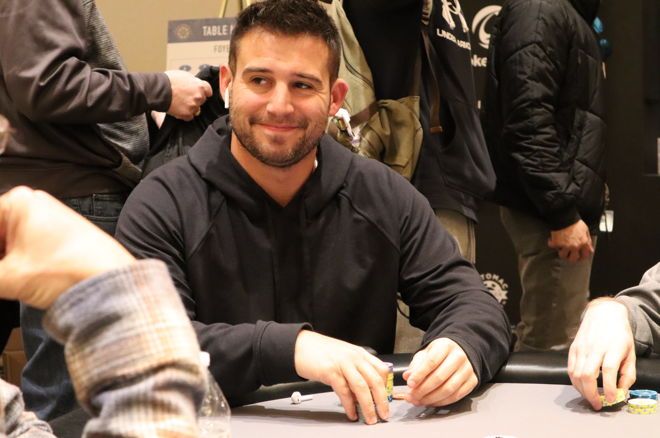 Darren Elias has started 2021 like a house on fire by taking down the first GGPoker Super MILLON$ event of the year. First place in this $10,300 buy-in high stakes spectacular weighed in at an incredible $448,842.
Winning almost half a million dollars during the first week of 2021 is obviously fantastic for Elias, but the manner in which he secured this prize is equally as impressive. The final table was ridiculously stacked and any one of the nine finalists would have made a worthy champion. Here's how Elias got the job done under the watchful eye of the GGPoker YouTube stream.
Watch This Star-Studded Final Table Unfold
Watch nine amazing poker players lock horns in the Super MILLION$
Super MILLON$ Final Table Results
| Place | Player | Country | Prize |
| --- | --- | --- | --- |
| 1 | Darren Elias | Canada | $448,842 |
| 2 | Niklas Astedt | Canada | $346,104 |
| 3 | Ami Barer | Canada | $266,833 |
| 4 | Enrico Camosci | Tunisia | $205,795 |
| 5 | Rui Ferreira | Brazil | $158,689 |
| 6 | Adrian Mateos | United Kingdom | $122,366 |
| 7 | Aleks Ponakovs | Latvia | $94,357 |
| 8 | Bert Stevens | Mexico | $72,759 |
| 9 | Seth Davies | Canada | $56,105 |
*countries as shown in the GGPoker client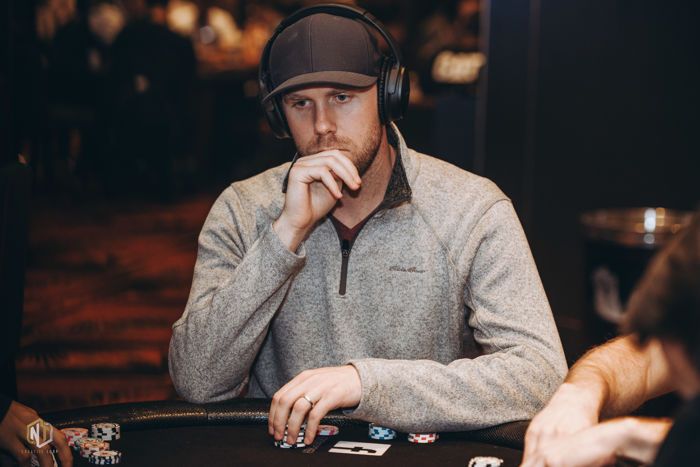 Seth Davies started the final table sixth in chips but he was the first superstar out of the door. Davies lost a huge pot with pocket sixes versus Aleks Ponakovs' superior tens to be left with less than seven big blinds and he never recovered.
Davies' final hand took place during the 30,000/60,000/7,500a level. WSOP bracelet winner Enrico Camosci opened to 120,000 on the button with pocket tens and Davies called in the big blind with nine-seven. A queen-jack-eight flop saw both players check, but a ten on the turn gifted Davies a straight. He moved all-in for 247,827 into the 337,500 pot and was called. Camosci filled up on the river courtesy of another jack landing, and Davies was gone.
Bert Stevens busted a couple of hands later. Stevens open-shoved for a shade over 13 big blinds from the button with king-queen. Rui Ferreira woke up in the small blind with a pair of jacks in the hole and he three-bet all-in for 2,605,295. Ferreira flopped a set, which held despite Stevens having a straight draw, and the final table was suddenly down to seven players.
Marcin Dziubdziela Crowned GGMasters Player of the Year
Ponakovs Sent Packing By Camosci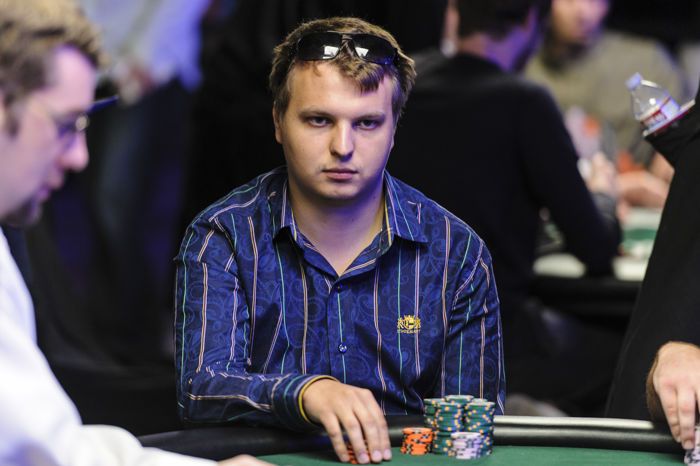 Those seven became six with the elimination of Ponakovs. The Estonian was flying high at one stage but his world came crumbling down. Ponakovs' final hand was a battle of the blinds with Camosci. Camosci limped in from the small blind with trey-deuce of hearts and Ponakovs checked with king-seven of diamonds. Camosci bet small on the ten-four-six flop, a flop with two hearts, and Ponakovs called.
The king of hearts turn gave Camosci a small flush and Ponakovs top pair. Camosci led for 254,625 into 339,500 and was called. The river bricked and Camosci over-bet shoved, putting Ponakovs to the test for his 1,332,299 stack. Randy "Nanonoko" Lew commented the move looked like a bluff and that's how Ponakovs saw it because he called off his stack only to be shown the bad news.
Mateos Busts Just Before The Break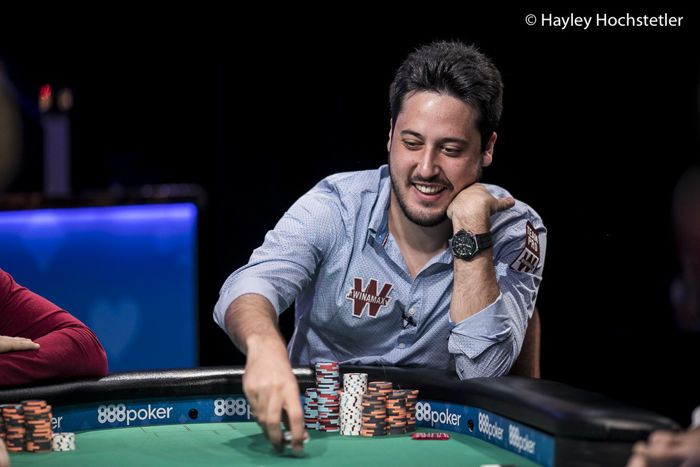 Adrian Mateos crashed out just before the first break of the final table. Camosci min-raised to 140,000 from the cutoff with pocket threes, Ferreira called on the button with ace-king, Niklas Astedt put in calling chip in the small blind with deuces, and Mateos ripped it in for 1,497,707 with pocket tens. Only Ferreira called and soared into the chip lead courtesy of the door card being an ace.
Nothing went well for Ferreira after this point as he lost pot after pot. He was down to a mere 3.8 big blinds at the start of his final hand. That micro stack went into the middle from the cutoff with jack-five and Astedt called on the button with ace-jack. Astedt's hand held and Ferreira went from hero to zero and busted in fifth-place.
Camosci's run ended in a fourth-place finish during the 80,000/160,000/20,000a level. Astedt raised to 400,000 with pocket fives and Camosci called in the big blind with queen-nine. Camosci opted to move all-in for 1,444,667 into the 960,000 pot on the eight-high flop. Unfortunately for Camosci, Astedt had flopped a set and snap-called. Camosci was drawing dead after the turn.
GGPoker Launch Daily $30,000 GGCare Flipouts; Bad Luck Has Its Rewards!
Superstars Lock Horns Three-Handed
Elias, Ami Barer and Astedt were the last three players in the tournament, can you think of a time when such a talented trio locked horns in such a big event?
Something had to give eventually and it did when Barer busted in third. Elias sent Barer to the showers.
Elias raised slightly more than twice the big blind with 420,000 with ace-queen. Barer, in the big blind, jammed for 19 big blinds with pocket sevens, and Elias beat him into the pot with a call. A queen on the turn sealed the deal for Elias and resigned Barer to a third-place finish.
Astedt held a 14,160,341 to 8,039,659 lead over Elias and looked a dead cert to win his first Super MILLION$ event. It wasn't meant to be, however, as Elias gained the upper hand before sending Astedt home in the runner-up spot.
The final hand started with a min-raise to 700,000 from Astedt and a jam for 12,078,400 from Elias. Astedt called and turned over pocket queens, Elias the ace-seven. Again, Elias hit top pair on the turn to win the pot and the tournament.
Italian poker pro Max Pescatori was delighted with Elias' victory but not because he bought a piece of him. Pescatori placed a $511 bet on Elias winning using the new built-in betting app and walked away with $3,781.40!
Send Your Bankroll Into Orbit With Satellite Tournaments
Super MILLION$ Satellites
If you want to rub shoulders with some of the most famous names on GGPoker, then you can satellite in for as little as $100.
$100 Qualifiers to $1,000 Mega Satellites are running hourly. Each Qualifier has up to five $1,000 seats guaranteed, with the Mega Satellites guaranteeing up to eight $10,300 Super MILLION$ tickets.
Head to the GGPoker client to check them out for yourselves!
---
Sign Up for a GGPoker Account Through PokerNews
You'll need a GGPoker account if you want to jump into the Super MILLION$ or any other GGPoker tournament. Download GGPoker via PokerNews to grab a generous 200% welcome bonus worth up to $600 on your first deposit.
The bonus releases into your account in $10 increments each time you earn 6,000 Fish Buffet Points, which is the equivalent of $60 in rake or tournament fees.