Top Stories of 2020, #2: GGPoker Emerges as a Major Player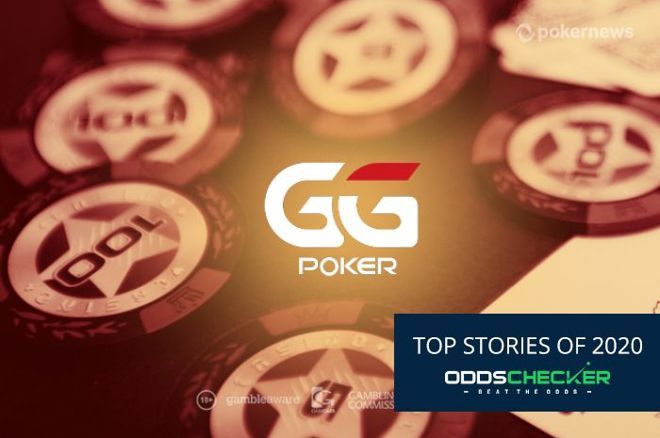 This year's Top Stories are brought to you by Oddschecker US.
Visit OddsChecker to get instant access to the latest odds, tips and exclusive offers thanks to their all-inclusive sports-betting portal.
Whether you like football, basketball, baseball, hockey, soccer and more, OddsChecker is your one-stop-shop to get always the best odds. Check out Oddschecker US today!
---
While live poker suffered for obvious reasons during 2020, online poker was booming. No online poker network grew more than the GGPoker Network, which GGPoker, Natural8, and OlyBet Poker all operate on.
PokerStars remained the industry leader but the GGPoker Network closed the gap in many ways and put their names on the map while becoming a household name among online poker players.
The growth was assisted by the network's amazing software which includes the ability to stake players within the client, amazing emojis, and a revolutionary mobile vertical poker client.
The GGPoker Network, which began in 2014, witnessed 2020 as its banner year by hosting many big festivals including the 2020 World Series of Poker (WSOP).
The big year positioned GGPoker Network to be one of the biggest players and influencers in the online poker world in 2021 and beyond.
GGPoker Introduced GGMasters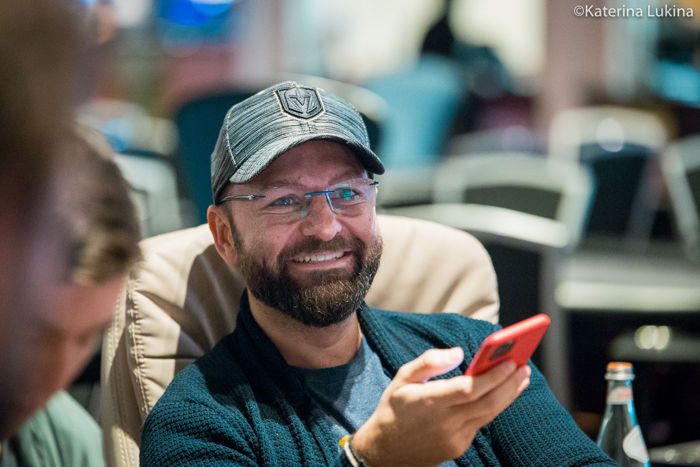 In November 2019, GGPoker announced former PokerStars Team Pro and six-time WSOP bracelet winner Daniel Negreanu as its latest ambassador.
Yes, this was last year's news but had a profound impact to the network in 2020 as he instantly became the face of the global real-money online poker room overnight.
A few weeks after Negreanu joined GGPoker, he made an announcement on Twitter that he was strongly considering not entering any re-entry events in 2020. While this never came to fruition, it did set up the advent of the GGMasters, which is now one of the most popular events in online poker.
The tournament was announced at the end of 2019 as a weekly Sunday affair with a $150 buy-in and a $250,000 guarantee to begin at the start of 2020. What made this tournament unique in online poker circles is that it was marketed as a pure freezeout with no re-entries.
The event proved to be a huge success and before long, the guarantee doubled to $500,000. In addition, GGPoker introduced a $1,050 GGMasters High Roller, currently with a $1 million guarantee along with a $25 GGMasters Daily event with a healthy $50,000 guarantee. Keep in mind, that all of these events feature generous guarantees despite re-entries being prohibited.
In addition, players grinding these events earn Player of the Year points. The Player of the Year Leaderboard awards 20 prizes including a package valued at $110,000 for the winner.
Flagship Events
Throughout the year GGPoker hosted its own festivals including the popular GG Series. The GG Series was nothing new as the online poker network hosted it before but this year's edition was bigger than ever before with $50 million in guarantees. This is a far cry when compared to the $3 million in guarantees from just a year ago.
"The growth of the GGSeries has been mind-blowing frankly, Negreanu said in April. "Going from $3 million in guarantees to $50 million in just one year. It's amazing."
While this festival was great for small stakes recreational players, high-stakes professionals, and everyone in between, GGPoker also catered directly to high rollers throughout the year.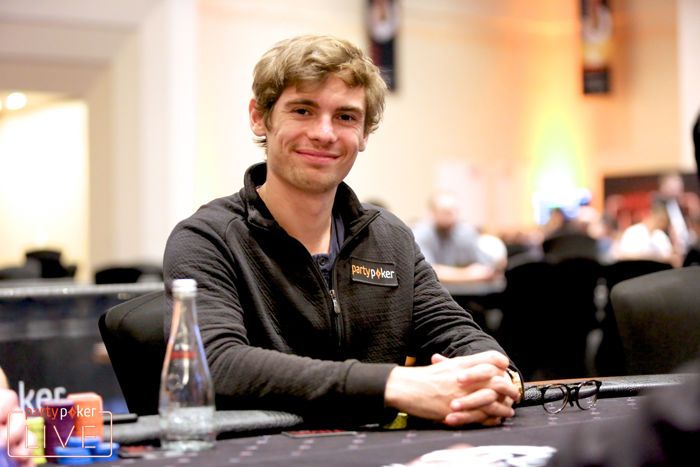 Not only was one of poker's sharpest pros in Fedor Holz announced as a GGPoker Ambassador in the first half of the year but GGPoker hosted multiple High Roller Weeks featuring five-figure tournament buy-ins along with huge guarantees. This came less than a month after the online poker room unveiled Bertrand "ElkY" Grospellier as an official Ambassador.
In addition, GGPoker introduced the Global MILLION$, a two-day event that features a $100 buy-in, multiple opening flights, and a tasty $1 million guarantee. High rollers were treated to a Super MILLION$ event boasting a larger than life $10,300 buy-in and guarantees of at least $3 million.
This was not all, as GGPoker also hosted the Bounty Hunters Series in October, which guaranteed $40 million across hundreds of events. The guarantees were all but smashed throughout the festival proving the popularity of the emerging poker network.
WSOP Circuit Heads to GGPoker
GGPoker was growing in leaps and bounds throughout the year. This was even before GGPoker announced that for the first time it would be hosting the WSOP Online Super Circuit from May 3-31.
This was quite the coup for GGPoker as it brought the brand instantly into the spotlight.
The festival guaranteed $100 million across 595 events, which was a new record at the time.
This included 18 ring events that guaranteed $28 million by themselves including a $5 million guarantee for the $1,000 Main Event (won by "schimmelgodx" for $1,271,218) and a $10 million guarantee for the $25,000 High Roller Championship (won by "800-522-4700" for $2,198,292).
The festival was a huge success despite competing head-on with other festivals including the popular SCOOP at PokerStars which guaranteed $85 million across 80 events separately out into Low, Medium, and High tournaments. This was eventually increased to $95 million before PokerStars added another 132 tournaments to the schedule to guarantee $135 million during the festival to regain the record.
In other words, it appears that the presence of GGPoker hosting big events has had a good impact for poker as it appeared other online operators were reacting to the success at GGPoker.
GGPoker Hosts the First-Ever WSOP Online
At the beginning of the year, one would have never predicted that GGPoker would host a WSOP Circuit festival let alone WSOP gold bracelet events.
But 2020 had something else in store for just about everyone in the world. With live poker being all but dead during the summer, the WSOP announced in June that it would be hosting 85 bracelet events with 31 held for Americans at WSOP.com along with another 54 events internationally at GGPoker.
The schedule was released at the end of June and it boasted over $60 million in guaranteed prizes across the 54 bracelet events. The highlight of the festival was the $5,000 Main Event boasting a record-breaking $25 million guarantee.
"We knew GGPoker would go BIG on the WSOP Online Series, but this is ridiculous," said Ty Stewart, Executive Director of the World Series of Poker. "The single biggest guarantee in the history of online poker is exactly what this once-in-a-lifetime event deserves."
One might have thought that the $25 million guarantee would never be met. After all, this eclipsed the previous record of $20 million for the Online MILLIONS at partypoker.
They would be proved to be wrong as the event attracted 5,802 entrants to create a massive $27,559,500 prize pool. Bulgaria's Stoyan Madanzhiev became a household name after going on to win the $3,904,685 top prize.
This achievement was recognized by the Guinness World Records who announced in October that the tournament established a new Guinness World Records title for the 'Largest Prize Pool for an Online Poker Tournament.'
"At Guinness World Records, we are always looking for new, incredible, record-breaking achievements and we have received your application for the largest prize pool for an online poker tournament," said Official Adjudicator for Guinness World Records Michael Empric when chatting with Negreanu at YouTube. "We have reviewed the evidence, gone through all of the details, and today, I can announce that GGPoker with a measurement of $27,559,500 has shattered the Guinness World Records title. Congratulations Daniel!"
"That's awesome!" responded Negreanu. "That's totally amazing! Thanks so much, man. Thanks to all of you that have played in the World Series of Poker this year. I am so proud of GGPoker and the WSOP and that we crushed this record. Thanks, Michael! It's an honor."
Innovation also took place during the WSOP. As we already mentioned, players can get staked directly through the GGPoker client to avoid any risks of money changing hands as is the case when a player normally gets staked. In July, GGPoker allowed players to get staked that advanced to Day 2 by factoring in not only mark-up but also the chip stack of the player asking for stakes.
This is not all, as GGPoker also added a snap-cam feature during the festival which allowed players to send a small video clip while playing to those at the table and observing.
Battle of Malta and MORE WSOP Action
The end of the year was also exciting at GGPoker. Not only did their popular flagship events continue to attract players in droves but the online poker room also hosted the Battle of Malta that boasted $30 million in guarantees from Nov. 1-22.
This was just a prelude to something even bigger as the WSOP announced it would crown a 2020 in a hybrid live and online $10,000 buy-in event with opening flights on Nov. 29, Dec. 5, and Dec. 6.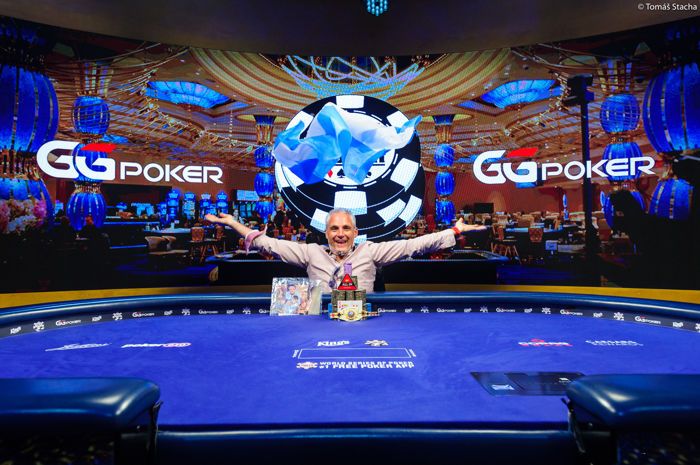 Argentina's Damian Salas, who appeared at the final table at the WSOP Main Event in 2017 only to take seventh place, has a chance at an even bigger score as not only was he one of the nine players to advance to the live final table for international players at King's Resort in the Czech Republic but also came out as the eventual winner after defeating Brazil's Brunno Botteon to claim the top prize of $1,550,969.
Salas will head to Vegas to play against the eventual winner of the American portion of the event with an additional $1 million and a gold bracelet on the line along with the honors of being declared the 2020 World Series of Poker Main Event champion.
December is normally a quiet month for most online poker rooms but this hasn't been the case at GGPoker. They not only began the month with the WSOP but also made a huge announcement of Dan Bilzerian joining the team as a GGPoker Ambassador, while Bryn Kenney was quietly taken off the roster.
This led to an amazing $100,000 Birthday Freeroll won by Alex O'Brien.
The WSOP was far from finished as well as the WSOP Circuit returned for a Winter Edition, which kicked off on Dec. 13. The festival will push GGPoker into the new year with the final day of the series taking place on Jan. 10, 2021.
Like the previous version, the Winter Edition boasts $100 million in guarantees across hundreds of events. The highlight of the festival is the WSOPC #18: $1,700 Main Event, which comes with an astonishing $10,000,000 guarantee. Players will need to wait until after the new year to get into the action in this event with opening days kicking off on Jan. 4, 2021.
Now the poker world will wait to see what GGPoker will bring to the poker world in 2021 and beyond after making huge strides in 2020 to become one of the industry leaders.