Sheldon Adelson's Politics: A Decade of Attacking Online Poker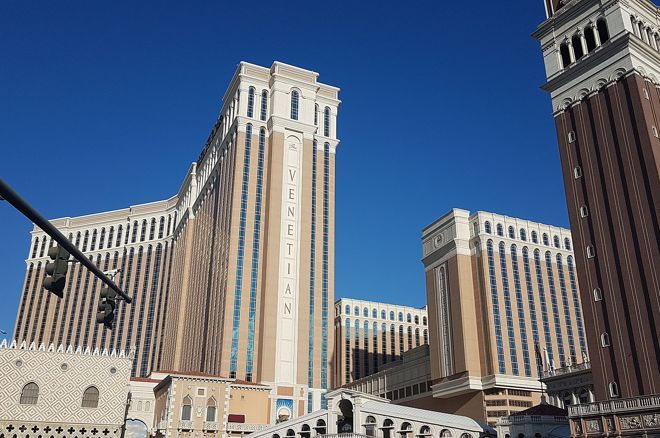 The death of Sheldon Adelson means the end of a war, one between Adelson and online poker.
For about 10 years, Adelson fought tooth and nail, wielding his limitless resources attempting to put a stop to the legalization of online poker. He was the driving force behind bills put forth to block it, he contributed millions of dollars to the campaigns of politicians who tried reversing its momentum, and he even may have successfully overturned the very thing that allowed it to happen in the first place.
As he goes to rest aged 87 after complications from the treatment of non-Hodgkin lymphoma, it's a fitting time to look back on the machinations the high-profile casino owner set forth across the past decade in his crusade.
---

Get the latest NFL PLayoff odds from Oddschecker US. 100% free to use with promotions and betting tips to help you pick winners!
---
The Early Years and RAWA
While 2011 is best remembered as the year online poker went to dust thanks to the events of Black Friday and the subsequent scandals at Full Tilt Poker and Absolute Poker, it's actually also the year in which a major legislative victory occurred.
Five years after the first major legislative domino fell against online poker with the passage of the Unlawful Internet Gambling Enforcement Act, a hugely positive development happened when the Obama Administration's Department of Justice released an opinion that the Wire Act applied only to sports betting.
The Wire Act, which dated to 1961, was previously seen as an impediment to legalized online gaming. The opinion released in 2011 was primarily aimed at clearing the way for online lottery, but it also left the door open for legalized and regulated online poker. Several companies took advantage of this as the first legal sites went live in 2013 in New Jersey, Nevada and Delaware.
Almost immediately upon release of the new opinion in 2011, Adelson went on the offensive. He announced his opposition and created the Coalition to Stop Internet Gambling (CSIG), a lobbying group he funded in his remaining years.
Adelson had already used his deep pockets to fund several Republican presidential candidates. With a net worth well into the billions thanks to his casino empire, he had put his unmatched resources to use backing George W. Bush in 2004 and then Mitt Romney in 2012. According to the Las Vegas Review-Journal, he spent $93 million on the latter campaign alone.
It seemed on paper that sort of political and financial might against the likes of the Poker Players Alliance would be a mismatch, but Adelson encountered some difficulty in his campaigns. The Obama re-election was a blow, as it meant little chance of immediately walking back the Wire Act opinion.
Adelson did try, using his political influence to get the Restoration of America's Wire Act (RAWA) off the ground. RAWA would ostensibly clarify the Wire Act to include all forms of internet gaming. RAWA failed to gain any traction in 2014. Subsequent efforts to push it through in 2015 met the same fate.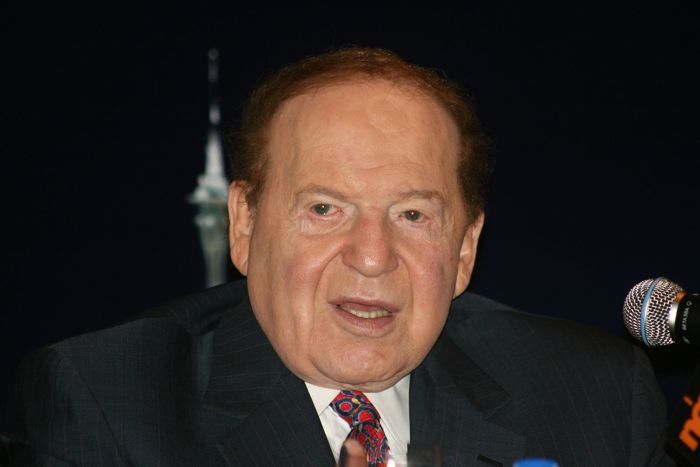 Why Was Adelson So Opposed to Online Poker?
Adelson famously said he would spend "whatever it takes" to fight online poker's legalization. But why was he so opposed to online poker, when he built his fortune on casino gambling and would presumably have the opportunity to profit from online gambling?
Adelson claimed online gambling would have a detrimental effect on land-based casino revenue, a claim which would subsequently be debunked in the New Jersey market.
According to Adelson, it ultimately came down to his conscience, though.
"My moral standard compels me to speak out on this issue," he was reported as saying.
Per the magnate's own words in an op-ed written for Forbes, it was "fool's gold." Here's a sampling of some of his choicer turns of phrase throughout that piece:
"'Click your mouse and lose your house' isn't a marketing slogan for advocates of legalized online gambling. But it should be."
"This is a societal train wreck waiting to happen."
"It's a threat to our society—a toxin which all good people ought to resist."
Whether anyone believed his reasoning or not, it didn't much matter. Adelson soldiered on with his mission through the multiple failures, until his finally caught his first break with the 2016 election of Donald Trump.
Final, Short-Lived (?) Victory
Adelson had spent another $82.5M on that election cycle, per the Las Vegas Review-Journal, and his efforts had finally borne fruit after years of Democratic victories.
The major effect of Trump's victory was felt in early January 2019. That's when the Trump Administration DOJ released its own interpretation of the Wire Act in a memorandum. In it, the DOJ opined that the Wire Act did pertain to not just sports betting, but all forms of gambling. The abrupt turn would also see the DOJ give everyone 90 days to comply.
If there was any doubt as to the driving force behind the reinterpretation, The Intercept published strong reporting the next month linking Adelson's team to the memo. While no definitive link existed, all signs seemed to point that way.
Essentially, a draft of the memo was hurriedly put together during the government shutdown before new attorney general William Barr — a supporter of states' rights who would be unlikely to overturn the 2011 opinion — could be confirmed.
Well, the states that were already raking in online lottery and gambling dough didn't take that lying down. New Hampshire brought suit against the government and the legal wrangling that followed prompted the DOJ to extend the window for compliance.
The legal fight remained ongoing as of the last reporting, but a major victory went to New Hampshire when U.S. District Judge Paul Barbadoro ruled in their favor in June 2019.
The End of the Fight?
To be sure, Adelson did some good things in his life. According to the Las Vegas Review-Journal — which he owned — Adelson contributed millions to causes that included the fight against drug addiction and aiding wounded military. His Las Vegas Sands was also the only U.S. casino company that didn't lay off employees during the COVID-19 pandemic, according to CNBC.
However, he'll always be remembered, and mostly reviled, in this industry for his long crusade against the legalization and regulation of online poker.
It's possible the fight had reached its end even before Adelson's death. The election of Joe Biden may have been a death knell for the Wire Act reinterpretation, as Biden pronounced himself in opposition of the memo and said he planned to reverse it.
Even before the election, signs pointed to a potential Sands exit from the U.S. market. That may not have been a white flag, but Adelson may have been unwilling to continue pouring resources into what increasingly looked like a losing fight.
Whether or not the battle continues in the absence of Adelson's active participation will be seen in the coming months. Either way, there's no doubt that in the poker industry, at least, the decade-long war will be synonymous with his name forever.
Lead photo courtesy of Andrew and Annemarie/Wikimedia Commons
---

Oddschecker US offers sports betting odds, betting offers and betting tips to help you place the right bet at the best value! It's the perfect companion to the 2021 NFL Playoffs