2019 WSOP Bracelet Winner BANNED for Multi-Accounting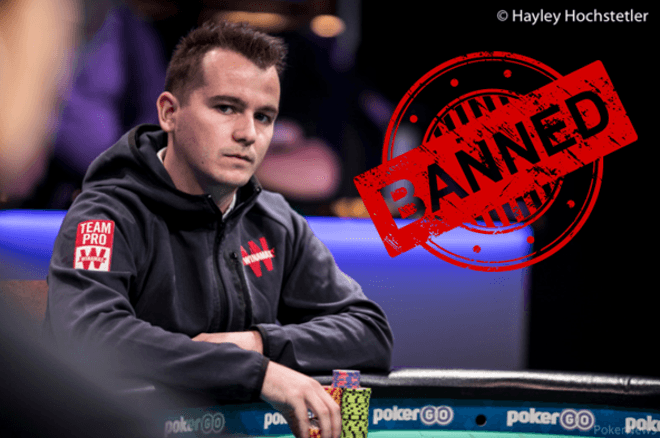 In July 2019, Frenchman Ivan Deyra won his first WSOP bracelet. "To win it, it's amazing. It's like a dream!" he told reporters afterwards.
Now, that dream has become a nightmare in a stunning fall from grace for the former WSOP champion.
As first reported by PokerNews France, Deyra pocketed €83,300 (~$101,000) after winning the €2,000 Super High Roller in the recent Winamax Series. The only problem was that he used his father's account after busting with his own.
First Reports of Deyra Incident
News of the incident was first picked up by French poker forum Club Poker in a thread that spanned some 30 pages inside two days. Participants in the tournament had reported refunds to their account, with fifth-place finisher "MAMARAZZI" reimbursed for over €5,000.
Others noted that Deyra hadn't played on his personal account since Jan. 6, two days after the tournament took place, and that the Frenchman also did not play in any of the Day 2s for Winamax Series tournaments he'd already qualified for.
Finally, internet sleuths discovered that the name of the winning account "MATIVANAO" was compiled of the first names of Deyra's brothers and sisters.
---
Read More: Ivan Deyra's Dream Comes True; Wins Event #79: $3,000 No-Limit Hold'em
---
Deyra Releases Statement
Faced with overwhelming evidence, Deyra released a statement confirming that he indeed played the Super High Roller on two accounts, winning on his father's account, with Winamax banning both accounts. The €83,300 from the Super High Roller win, along with prize money from two other tournaments Deyra cashed in, were subsequently redistributed to affected players.
"Today, with hindsight I recognize the cheating aspect of multi-accounting"
As a result, his contract with Winamax, which was due to expire in June, has been terminated immediately.
In the statement, Deyra cuts a contrite and disconsolate figure, saying his punishment was "heavy, very heavy" but also "logical and understandable."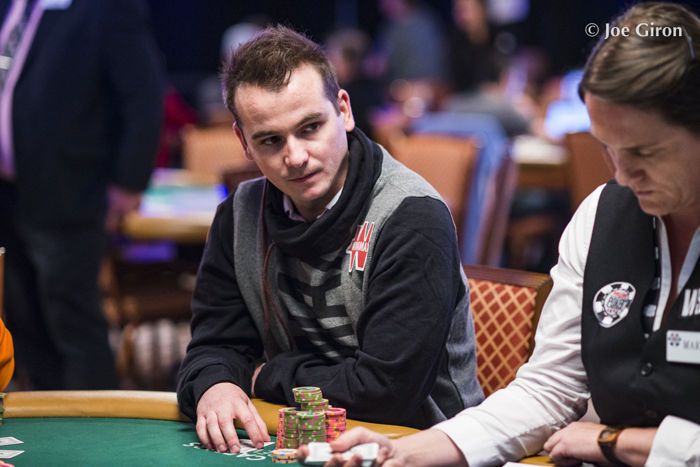 "Neither [Winamax] nor I would have wanted this but it is so. Today, with hindsight I recognize the cheating aspect of multi-accounting.
"How could I have been so naive or oblivious? For the days and nights that follow, I am searching within myself to dig into the reasons for this unforgivable and serious act."
Deyra goes on to apologize to Winamax, his fellow Team Pros, other players and the entire poker community for potentially jeopardizing their image, or the image of the game we all love.
Why Did He Do It?
Before his statement, many had speculated as to the reasons why Deyra would cheat. With close to $1.4m in lifetime earnings according to The Hendon Mob, Deyra was part of a group of Winamax Team Pros that featured fellow WSOP bracelet winners Adrian Mateos, Joao Vieira, and Davidi Kitai.
Deyra says that he has immense gratitude towards the team and staff at Winamax during his three and a half year stint as a Team Pro, but also explains why he chose to cheat.
"In the past, I realized when doing my finances that on Winamax I hadn't been making money for three years, since I became a Team Pro. After asking myself several questions about my game [...] I came up with a theory. Players change nicknames every six months. All the information that I collect on their play disappears at this time, but the reverse is not true since I keep the same nickname."
By playing under another nickname, Deyra said that he wanted to see the difference for himself and check whether his hypothesis was true or not - that players knew who he was and how he played. Unfortunately for him, in doing so he got himself banned.
---
Related: Joao Vieira and Ivan Deyra Reflect on 2019 WSOP Success
---
What Now?
Despite the setback, Deyra says his career is "far from over" and instead he will "grow and learn" from this incident.
"I have given all my energy and passion for poker, through blogs, strategy videos, deep runs, my dreams, my set backs and team spirit, every since my first day as a pro. I will continue to share this with you until the end."
---
Read More: Cheating - Ivan Deyra caught red-handed
Article is in French
---
Will Shillibier is based in the United Kingdom. He graduated from the University of Kent in 2017 with a B.A. in German, and then studied for a NCTJ Diploma in Sports Journalism at Sportsbeat in Manchester. He previously worked as a freelance live reporter, and video presenter for the World Poker Tour.