Bad Blood in the 'The Crew' – Dutch Boyd Loses Prop Bet Lawsuit Against Joe Bartholdi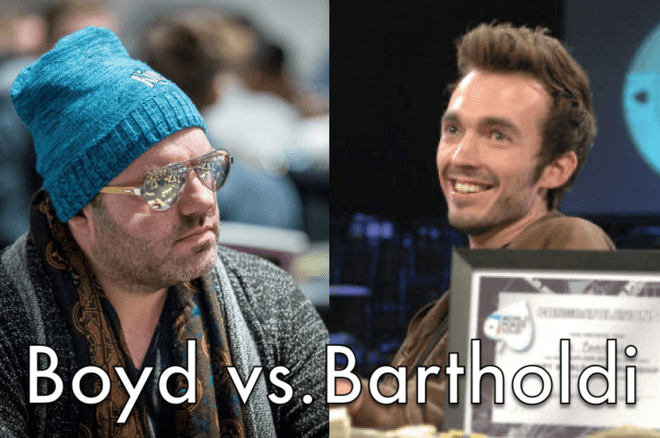 Last week, two poker pros who made names for themselves during the poker boom as a part of "The Crew" had a long-standing prop bet disagreement settled in a court of law. In 2006, Dutch Boyd and Joe Bartholdi allegedly entered into a $10,000 bet – who would win more World Series of Poker (WSOP) bracelets over a 10-year period.
According to a small claims suit, three-time bracelet winner Boyd was seeking to collect from Bartholdi, who has failed to win a bracelet.
"Plaintiff now asks the Court to treat the bet as a valid legal contract," stated court documents obtained by PokerNews.
Unfortunately for Boyd, the fact the bet was verbal and not written down came back to bite him.
Get It in Writing
Nevada Revised Statutes require that some agreements be made in writing, and according to a judgment dated Feb. 24 and ordered by Hearing Master Amy L. Ferreira, this was one such instance.
That's because according to statutes, an agreement is void if not in writing when that agreement is not to be performed within one year from the making thereof. Because this particular bet spanned a lengthy 10 years, the terms needed to be in writing.
"Here, according to the terms of the agreement, payment would occur 10 years after the agreement was made," the decision read. "The agreement was made verbally and no written document was created at the time of said agreement. Therefore, according to NRS 111.220, the agreement is void. As a result, Boyd was awarded nothing against the defendant."
While the court could not provide relief, a resolution may still be in the cards.
When reached by PokerNews, Bartholdi offered the following in regards to the lawsuit: "I am paying what I owe to Dutch — but I guess it wasn't fast enough and he sued me. I am still paying what I owe."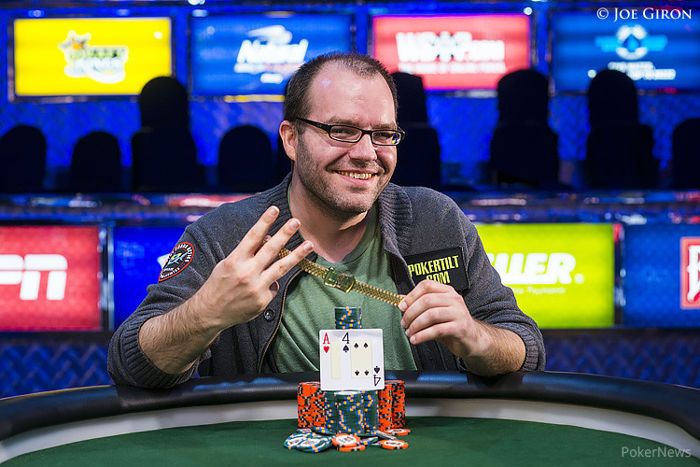 Prop Bets with Friends
At the 2004 WSOP, Boyd and company rose to fame as part of The Crew, which was comprised of Boyd, his brother Bobby, Scott Fischman, David Smyth, Tony Lazar, Brett Jungblut, and Bartholdi. They were the young guns of the game who shared a bankroll in their communal quest for poker glory, which was documented in part by ESPN cameras during WSOP coverage.
However, The Crew didn't last long as they disbanded in subsequent years.
According to Boyd, the bet in question was made after Bartholdi, who has more than $4.3 million in lifetime earnings according to The Hendon Mob, had won the 2006 World Poker Tour $25,000 Championship for a career-high $3,760,165.
Boyd claimed that Bartholdi paid him $1,500 over the last five years, but then rebuffed his attempts to get further payments.
"When I started dealing on the Strip, there was a time I saw him in the $25/$50 no-limit game with what looked like $80K in front of him," Boyd recalled. "Yet, he claimed he couldn't pay it off. I also remember once pushing him a pot in the $5/$10 game big enough to pay it off. He didn't even toke me that hand. That cut. So that's when I decided to try to push it."
While the case did not go his way, Boyd said he may explore appealing the decision.
"I think I have some good arguments for unjust enrichment and can maybe find an exception to that bit of contract law nuance. I guess the lesson is to make sure to always have your prop bets written down and signed. And also, I guess, not to make prop bets with friends for too much."
He added: "This whole experience has turned me off of ever making a prop bet with a friend again. I wish we never made the bet."
Boyd also revealed that he and Bartholdi aren't really on speaking terms these days.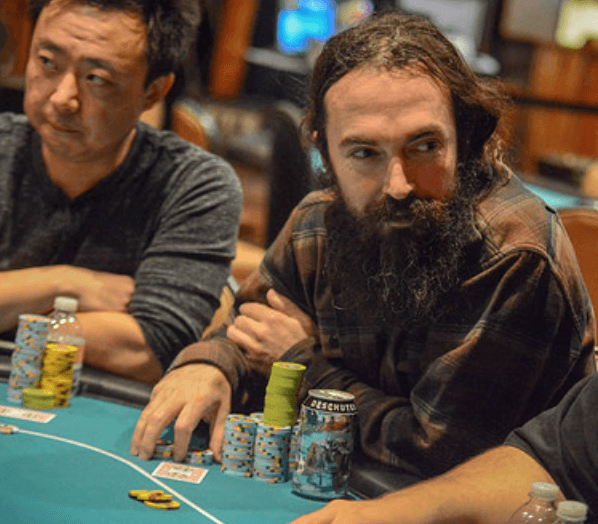 The Next Step in Boyd's Legal Career
Boyd, a child prodigy who released an autobiography titled Poker Tilt in 2014, actually began his law pursuits when he was just 15 years old. During his third year of law school, "Rounders" came out and Boyd became infatuated with the game.
"I finished up law school, but didn't take the bar until last year," he said. "[My wife] Michele was pregnant and I started thinking about just how unstable poker is. It's really hard to make it even when you just have to take care of yourself."
For stability's sake, Boyd took the Nevada Bar exam in February 2020.
"I spent about six weeks straight studying every day and walked in feeling completely unprepared," he said. "It was a really tough test with only 53% passing, but I got through it. So now I have a bar number and am a licensed attorney. I got a job doing civil defense work here in town at a big law firm.
"I'm still looking forward to playing the occasional tournaments and cash games on the weekends. I think I'll enjoy poker a lot more, and probably do even better, when I don't have to feel the desperation of needing to win."
Boyd, who also took and passed the Missouri Bar exam last summer, won his first gold bracelet at the 2006 WSOP when he took down Event #5: $2,500 NLH 6-Handed for $475,712. Four years later, he captured No. 2 in the 2010 WSOP Event #23: $2,500 Limit Hold'em 6-Handed for $234,065, and then he got his third at the 2014 WSOP when he won Event #33: $1,000 No-Limit Hold'em for $288,744.
Executive Editor US, PokerNews Podcast co-host & 2013 WSOP Bracelet Winner.