Suspected Gangster Arrested in $1M Home Robbery of Chad Power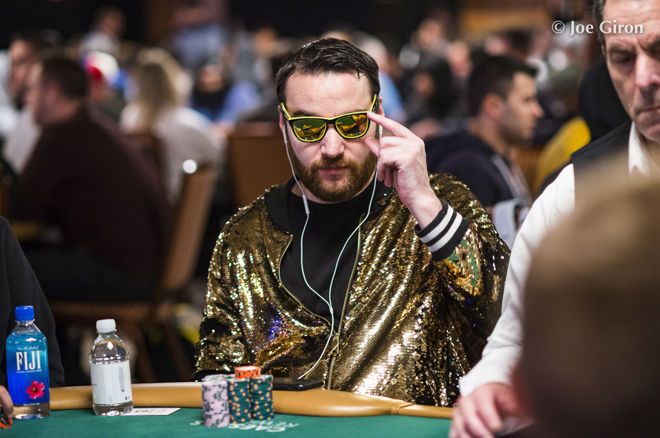 Table Of Contents
On Feb. 10, high-stakes poker pro Chad Power reported to the police that two men stole a safe containing $750,000 in cash and $250,000 in poker chips from his home in Henderson, Nevada.
Months later, Henderson police have identified and arrested one of the suspects in 32-year-old Las Vegas resident Brock Brewer, who was booked on Tuesday at the Southern Nevada jail on multiple felonies, including theft of $100,000 or greater, conspiracy and home invasion.
The authorities believe that Brewer, who was mentioned in the arrest report as a "known gang member", and another individual followed Power home after observing him at a casino. They further believe based on originally from statements made to police back by Power in February that the duo waited for Power to leave home before breaking in and stealing Power's high-value safe.
Brewer was booked in the Clark County Detention Center and is due to be in court on June 1.
---
Related: Darren Elias and Family Safe After Attempted Robbery by Poker Player
---
No Masks and Prior History
Surveillance tapes caught two men walking out of Power's home with one clearly carrying his safe. Despite mask regulations around the globe, the two robbers inexplicably had their masks down while on tape.
"Both suspects had lowered/removed their facemasks at this point and their faces were visible," police said according to the Las Vegas Review-Journal, adding Power did not know the burglars.
Despite the tape, the police didn't make any immediate arrests. Brewer was identified as a possible suspect when a Henderson detective looked back at similar crimes. The detective discovered Brewer, who had three prior felony convictions, was identified as a suspect in a case back in 2006 where a robber followed a poker player home before stealing $15,000 in cash and chips.
Telephone records also placed Brewer in the area of Power's home at the time of the robbery.
WSOP Returns to Las Vegas Sept. 30-Nov. 23
The WSOP will take place at the Rio All-Suite Hotel & Casino this fall!
Suspicious Cars
The photos matched up with the surveillance tapes and the police went to Brewer's home only to discover him driving a 2021 Dodge Charger Hellcat. The car was traced to a purchase made in Brewer's mother's name where a $30,000 cash down payment was made to a California dealership on Feb. 15 or just days after Power was robbed.
A short while later, the police served a warrant and seized the Charger along with two other cars including a 2018 Maserati Levante SUV that was paid in full with a $60,000 payment in Arizona and also registered to Brewer's mother.
Whether Power will be made whole and whether the second robber will be identified and arrested isn't known at this point especially considering Brewer immediately invoked his right to remain silent when arrested. PokerNews will provide any updates as this case continues to develop.