Poker in the South: Revealing the Nominees for the 2nd Annual Gulf Coast Poker Awards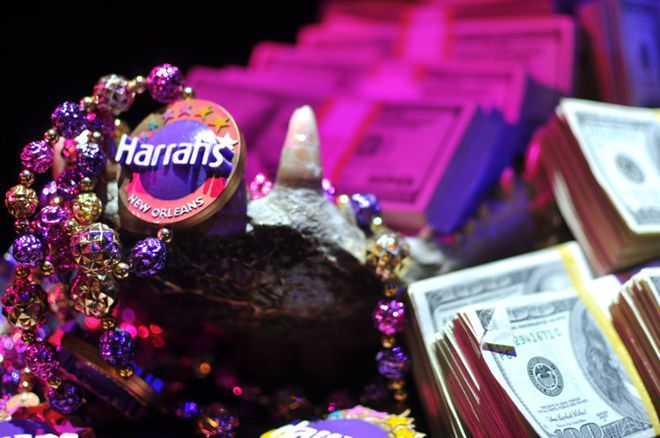 Back in 2019, the Gulf Coast Poker Awards were created to offer regional recognition to players and industry professionals from the southern part of the United States. To be eligible nominees must have a connection to the extended Gulf Coast Poker region, which includes the southeastern United States from eastern Texas, up to Arkansas, along Tennessee to North Carolina, and everything south of that.
PokerNews is pleased to reveal the list of nominees for the 2nd Annual GCP. Winners will be revealed during the upcoming Gulf Coast Poker Poker Gras $600 Main Event at Harrah's New Orleans on Friday, August 6th. The entire series, which is comprised of over 40 tournaments, will run from July 29 through August 8. Click here for more details.
This year's awards will recognize winners in eight categories from a pool of nominations submitted by tournament directors, staff, poker media, and players spanning the region.
"We took the year off because of the pandemic and in that strange timeframe we tried to gauge all the worthy candidates," said Bill Phillips, CEO and co-owner of Gulf Coast Poker.Net alongside Gene Dudek. "We had some great achievements by regional players despite fewer opportunities for them to do it."
He added: "We want to say thank you to Jo Ella McIntosh and her staff at Harrah's New Orleans and Joe Meteye at Maker's Mark. They have been the best possible partners in making these awards happen. It's great that all our partners see the value in growing the game in our region."
2nd Annual Gulf Coast Poker Award Nominees
| | | | | | |
| --- | --- | --- | --- | --- | --- |
| Player of the Year | Senior of the Year | Female POY | Breakout Player of the Year | Content Provider | Industry Professional |
| Joseph Hebert | Hamid Izadi | Chris Read | Logan Hewett | bestbet Live | Justin Hammer |
| Michael Lech | Jerry Giroir | Tara Snow | David Hendrix | Tyler Nals | Don Dove |
| Matt Higgins | Troy Clogston | Susan Murphy | Teddy Conner | Jesse Fullen | Neal Atkinson |
| Logan Hewett | James Allen | Ruth Hall | Russell Boyette | Chris Read | Mike Neal |
| Daniel Lowery | Hiep Doan | Shawn Trahan | Christopher Nunally | PokerNews Podcast | Dennis Jones |
| BJ McBRayer | Stephen Greene | Regina Koening | Preston McEwen | Jonathan Little | Heather Ohlman |
| Cody Stanford | - | Starr Valdez | Viet Vo | Clyde Duet | Jordan Cutter |
| Trace Henderson | - | Lisa Fleishman | James Duke | Dan Ross | - |
| Yousef "Joe" Saleh | - | - | - | - | - |
| Viet Vo | - | - | - | - | - |
In addition, the awards have a special "Love of Poker" Award that will be announced on-site the day of the awards.
A Look Back at the 2019 Winners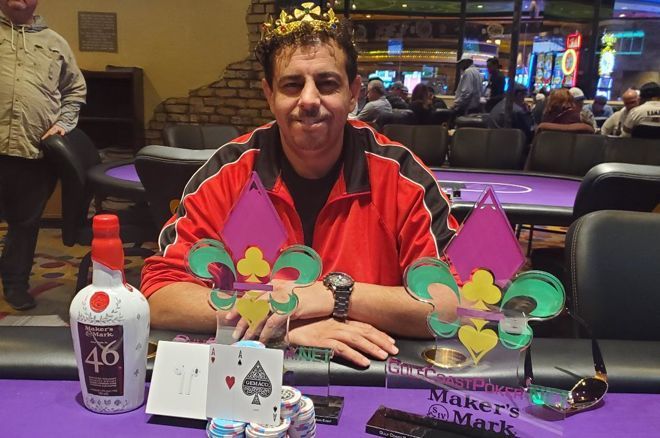 During the first edition of the Gulf Coast Poker Awards, Yousef "Joe" Saleh (pictured above) was crowned Player of the Year. Fittingly, Saleh showed it was justified by winning the Poker Gras $600 Main Event for $34.195 days later while in New Orleans. For Phillips, it's the perfect local to represent poker in the south.
"New Orleans is the birthplace of poker and this region as a whole quickly adopted the game as it spread outward and up the Mississippi," he previously told PokerNews. "There is no richer history in poker than in the states we focus on. If you are in the South, you might not know where it is but rest assured you are always close to a poker game."
He continued: New Orleans just oozes culture but if you really think about the scale of the game worldwide you could argue poker might be one of the city's most significant contributions. I know that's a grandiose statement especially considering the culture, food, history, and music we are known for and I'm sure locals here might fight me tooth and nail on that, but it's a gigantic global game now."
Here's a look at those who captured awards at the inaugural ceremony back in 2019:
Inaugural Gulf Coast Poker Award Winners
| Award | Winner |
| --- | --- |
| 2019 Player of the Year | Yousef "Joe" Saleh |
| 2019 Break-Out Player of the Year | Josh Thibodaux |
| 2019 Senior of the Year | Robbie Matthews |
| 2019 Most Consistent Tournament Player | Blake Whittington |
| 2019 Content Provider of the Year | Cory Waaland |
| 2019 Female Player of the Year | Irene Carey |
| 2019 Cash Game Player of the Year | Gui Zheng |
| 2019 Industry Professional of the Year | Jesse Hollander (bestbet Jacksonville) |
Executive Editor US, PokerNews Podcast co-host & 2013 WSOP Bracelet Winner.