Opportunities for "Life-Changing Scores" in WPT World Online Championships says Butler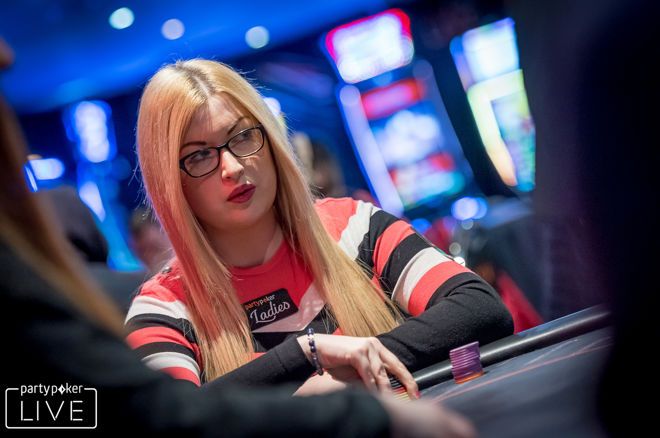 With High Rollers galore in the online world these days, you could be forgiven that every online grinder is hopping in these big buy-in tournaments. And with online festivals like the WPT World Online Championships, the opportunity to play them is never more than a few days - or even hours - away.
But for others, like partypoker Ambassador Louise Butler, these big buy-in tournaments are more aspirational. For some player, just qualifying for a big buy-in tournament is an achievement in and of itself.
And with partypoker still offering players the chance to satellite into the $5,300 WPT World Online Championship Main Event for just $0.01, we sat down with Butler to find out more.
WPT World Online Championship Updates
Head to the PokerNews Live Reporting Hub for the latest WPT World Online Championships news
Learning from 2020
An experienced online grinder, Butler won a POWERFEST title in April this year, and says that she learned a lot from the intense online poker landscape that was 2020.
"Last year was crazy!" she told PokerNews. "It was different for me because I generally grind a lot of tournaments, but last year I focused on satellites and got into a lot of bigger events, which was a great experience.
"I've only felt the benefit of that recently, and now that I've taken a break this summer I feel like I learned a lot. And the last few weeks I've been chilling and now I'm really excited to play."
Having had a summer break, Butler says she's rested and relaxed ahead of a hectic autumn poker schedule, both online and hopefully live.
"I feel really motivated to grind now. I'm such a grinder because I play low variance, small field tournaments. I like the consistency of results from that, but I love big series like this. They're exciting because you get to win trophies and I've never won a trophy so I want one!"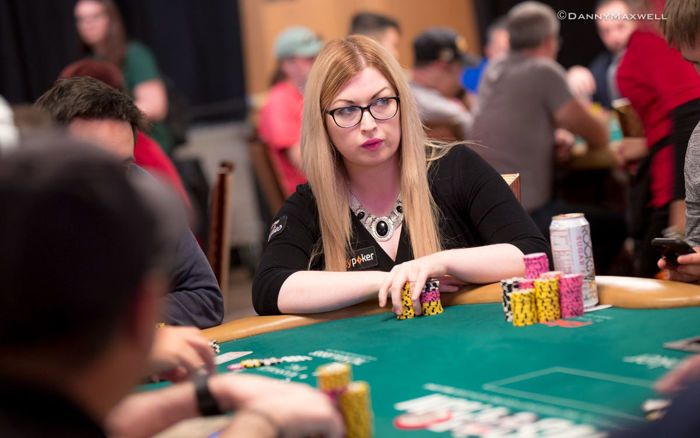 Real Name Online Tournaments
The WPT World Online Championships kicked off last month, and are the latest in a long line of online festivals on partypoker to use Real Names instead of online nicknames. Butler says that it offers more of a community feel to major tournaments, and is more akin to the atmosphere at a live poker event.
"With real names I get to rail friends and vice versa. Tournaments on partypoker like the Irish Open showed how good that was.
---
Related: Irish Open "My Favourite Festival" says partypoker Sponsored Pro Louise Butler
---
"I love the community aspect of real names. It's especially good when you see someone running deep and you can send them a good luck message. I really feel like personally I get really more engaged when you can see people's names and recognize them.
"Obviously it makes you pay attention to events you wouldn't normally follow with people getting big scores in them."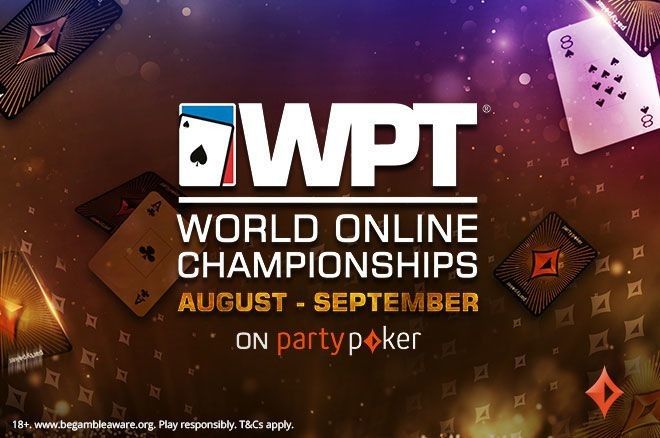 Community Feel to the WPT World Online Championship
With a deep run in the WPT Pro Hunt to kick off the festival Butler is still hunting a big WPT score and is dead set on running deep in anything she plays. However, she says she isn't getting carried away and says that she still wants to stay "honest" with her fans about what she plays.
"In poker, I got signed pretty quickly after I decided I had a big enough bankroll to turn pro. Since then I've always been really honest with what I play. I regularly have to drop stakes because I take shots and sometimes it doesn't work out. If you're going to be on social media, I feel like nobody gives me shit because I'm very honest about what I play.
"I've got some Day 2s coming up, and also been getting in the mix for some of the bigger ones!"
And when she gets into the "bigger ones" she says the community support is there in spades, encouraging here when she runs deep and also to try and satellite into more events.
"People are cool! I get really nice messages when I satellite into big tournaments. Even close to the money other female players message and rail me, and that community feel is really nice. I love having so many things to look forward to in a series like this.
"I think a lot of people who've been in poker a lot longer don't understand. It is so much fun for regular grinders to get into these big events, but also you look forward to it. You qualify on the Wednesday, there's a bit of a buzz and excitement to play at the weekend. It's one of the things I like most about it."
---
Related: Andras Nemeth Leads WPT World Online Championships Main Event Day 1a
---
WPT World Online Championship Satellites
Butler says some of the most famous stories in poker have come from recreational players or low-stake grinders making their way through satelites.
"The satellites are such big value for these festivals, and I love them. It means I get to mix in some excitement to my schedule. Getting shots at way bigger buy-ins that I'm used to."
Whether it's the phase satellites or mega sats in the partypoker client, Butler says they're the perfect opportunity to try and qualify for a big buy-in tournament, like Charlie Godwin managed to do in last year's WPT WOC Super High Roller. Godwin qualified for the $100,000 tournament from a $109 satellite and turned it into a $620,000 payday.
"Results like that are definitely achievable if you work on your game and the satellites are there offering value. It's definitely possible and I think it's one of the most exciting things in poker right now. There's an emphasis on giving people a chance to get into big business for really big life-changing scores."
A life-changing score certainly awaits the winner of the WPT World Online Championships Main Event winner, with 2020 champion Phil Mighall winning over $1.5 million. This year's champion could be you, so head to the partypoker client to check out the WPT WOC satellites!
Will Shillibier is based in the United Kingdom. He started working for PokerNews as a freelance live reporter in 2015 and joined the full-time staff in 2019. He graduated from the University of Kent in 2017 with a B.A. in German. He also holds an NCTJ Diploma in Sports Journalism.