PokerStars Ambassadors Jennifer Shahade & Keith Becker Discuss 2021 PACOOP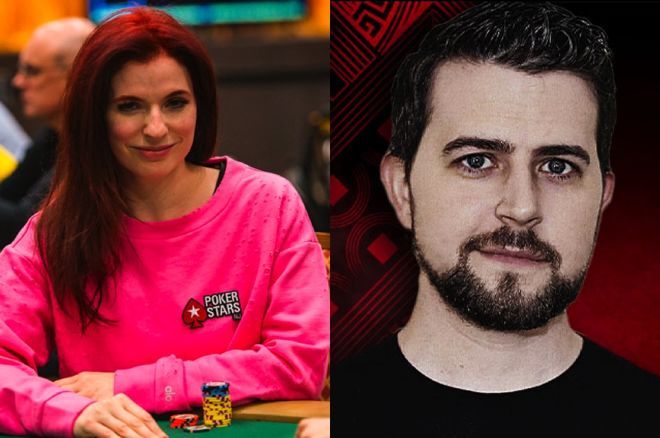 Table Of Contents
The prestigious PokerStars Championship of Online Poker (COOP) is currently running in a trio of US states in Pennsylvania, Michigan, and New Jersey. All three PokerStars US-facing sites offer state-specific versions of the COOP, with each running concurrently September 10-27.
The Pennsylvania Championship of Online Poker (PACOOP) guarantees $2 million across 69 events on PokerStars PA. The two-day PACOOP Main Event runs Sept. 26-27, with a $300 buy-in and $200,000 in guaranteed prize money on the line.
PokerNews, which is offering both live updates and daily recaps from all three US COOP series, recently caught up with PokerStars PA Ambassadors Jen Shahade and Keith "AccidentalGrenade" Becker to talk about poker in the Keystone State.
Interview w/ Shahade & Becker
Follow our 2021 PACOOP Updates Here
PokerNews: How excited are you for PACOOP?
Shahade: PACOOP comes at a very exciting time for me, as I'm starting to think about playing some live poker again. Online poker has always been the arena where I test my knowledge and get more passionate about the game and its mechanics. Just the other day I was watching a video that Team Pro Lex Veldhuis recorded with BBZ poker and it really made me excited for the study AND practice of the game.
I also love the fact that PACOOP comes at one of my favorite seasons in Philadelphia, as the "Back to School" vibe of autumn, definitely applies to learning at the tables too. I don't think it ever goes away really, the desire to learn and improve in September/October and to become a better version of myself. Now that my son is in pre-K it's even more pronounced.
One of the first PACOOP events I tried was a Five-Card Draw. I probably played the game once or twice ages ago, but I had few memories of it. I discovered I love that game. It's really pure and I enjoy the mechanics of bluffing and bluff-catching in it, and how like any new game, it forces you to pay attention. Paying attention is such a key skill in NLHE too, but with so many distractions and the ability to fall back on default plays, I need constant reminders. Maria Konnikova describes it beautifully in her book, The Biggest Bluff. The five-card draw event was another great wake-up call for me to learn to enjoy paying attention.
Becker: I'm incredibly pumped! This is the biggest series we've ever had and the biggest I personally have ever played, which is both exhilarating and terrifying. I still consider myself a beginner in terms of player development compared to some of the absolute crushers who are on PokerStars Team Online with me, but these series are really cool opportunities for me to stretch myself as a player, and the COOP series in every state are knocking it out of the park - NJCOOP in New Jersey and MICOOP in Michigan are huge too!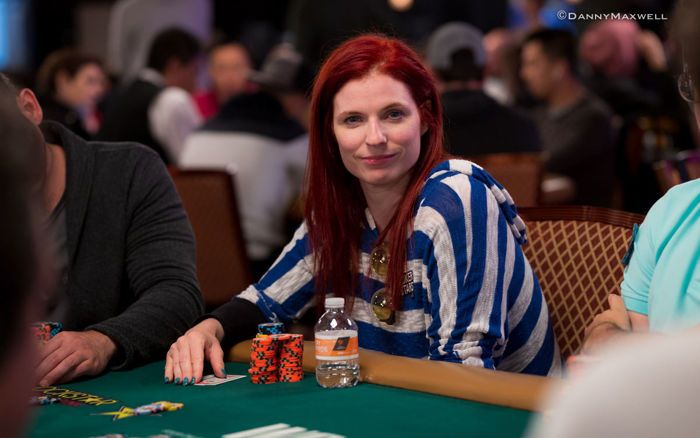 What's your daily grind like?
Shahade: My daily grind includes chess, poker, writing, and podcasting. It's very different every day, which I usually like. In the past year, the elements of my daily life have changed quite a lot. I'm doing more things online, from poker to group coaching in chess, with players from US to Colombia to Kenya. I'm also doing more writing and advocacy for women and gender minorities with my work. Work in female empowerment has been a part of my life for over 15 years, but during the pandemic, it's accelerated.
"I'm proud that PokerStars has been an industry leader in that space for so many years."
I'm proud that PokerStars has been an industry leader in that space for so many years. One little known thing about my poker genesis story is I started to love poker partly due to a PokerStars Women's initiative almost ten years ago – before that, I dabbled, but it was PokerStars Women and events they hosted in Monaco, the Bahamas and London that motivated me to get more serious.
That was very much on my mind in recent years as I founded US Chess Women. I recently joined the advisory board of Poker Power, an ambitious and exciting organization that aims to "flip the table" and get a million women involved in our game. I am quite excited for that as I think poker is so powerful for women and gender minorities. I also think poker is so powerful as a metaphor to allow people to understand wealth disparity and how we can mitigate that by supporting risk-taking from people who often haven't been encouraged to take as many risks.
Becker: I'm a little bit different than the serious grinders. I'm married, with a full-time job in the daytime and a three-year-old daughter, Eden. On Sunday I played the $100 HORSE while building rocket ships out of blocks and playing My Little Pony (don't worry, she gets undivided attention time too). So, it's not always optimal, but my wife is incredibly supportive, and on stream days I'm able to transition quickly from work to the show and get in the right mindset. Studying mostly happens between big series right now, cramming as much as I can.
Which events are you most excited about?
Shahade: Definitely all the trophy events! I've had a number of second-place finishes at EPT side events, and the PASCOOP I won last year was not a trophy event, so I'm looking for that glory.
Becker: I LOVE the mixed games. There's an NLO8 (No Limit Omaha Hi/Lo) tournament coming up on the schedule which I can't wait to play, and at the end of the series is the PACOOP Mixed Games Holy Grail, the $200 8-Game complete with a trophy for the winner. That's my ultimate. But there are just so MANY big, amazing tournaments in this series. I'm also playing in the first $1,000 High Roller I've ever played on the same day as the $300 Main Event. I only recently left the micros. These buy-ins are big for me, but I plan to play my game and do my best.
Do you feel your state has anything over the others currently hosting COOP events?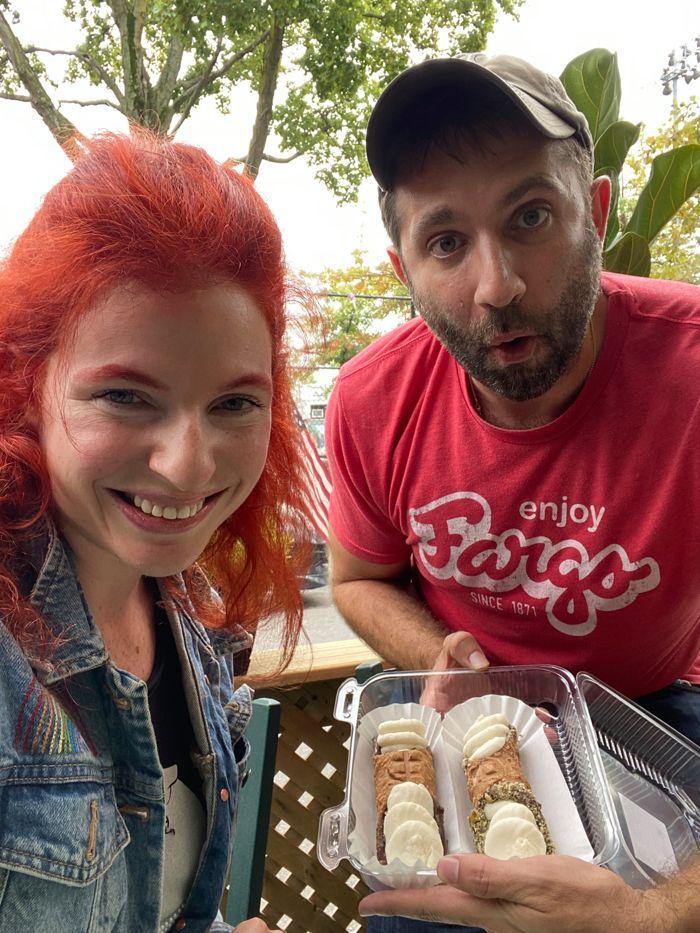 Shahade: PokerStarsPA has a wonderful community. I got a chance to meet many of our most frequent players at a recent PokerStars USA screening of the film, The Card Counter, where Joe "Stapes" Stapleton was in town to talk about his role consulting on the movie.
It was so fun to meet some people I'd only seen online, including Team Pro member Keith Becker and his wife Kasey, who also plays. The Ritz was a childhood theater for me (I got so excited as a kid whenever we got to go there), so it was pretty sweet to see it roll out the red carpet for poker players. I showed Joe Stapleton around the area a little bit, and he asked me what the best Philly cheesesteak was. I wanted to show him that our town is not just about unhealthy, calorific food. So, I took him to my favorite cannoli spot!
Becker: It's my home state, so I might be a little biased. I do think Pennsylvania has a head start in online poker community - particularly Twitch - right now compared to the other states, but it's only because my partner Mark Foresta and I have been streaming together consistently for so long. But I've been really pumped to see more streamers going live - tons in Pennsylvania but also in Michigan and New Jersey. Streaming is an absolute passion of mine and if you're out there and wanting to get started with a poker stream, shoot me a message. It's just so FUN to both share in the sun runs and hug it out through the bad beats with someone on stream.
I recently had the opportunity to attend a local event, a screening of The Card Counter, Paul Schrader's revenge thriller which prominently features poker. I got to meet Joe Stapleton (Poker Consultant for the film), chat with fellow PokerStars PA Ambassador Jen Shahade and hang out with a bunch of my community members.
I think one of the great things about online poker returning to popularity in the USA is going to be the connections made online and then realized in the real world. We got to give away tickets including a ticket to the $300 PACOOP Main Event, enjoy a great film, and had a lot of laughs. I really think we're gonna get to do some more cool things in the US Poker scene in the future!
Any plans to attend and play the WSOP?
Shahade: Yes, I am not sure about which events but I will likely play the Ladies Event and some six-max events.
Becker: I would love to get to the WSOP. Unlike many of my Team PokerStars compatriots, I have played very little live poker in my life. Unfortunately, I don't think I'll be able to make it to the WSOP this year, but I hope to get to a live event whenever I can make it work. I think I've grown tremendously in my fundamentals and thought process playing on PokerStars PA, and I'd love to put that to the test in a live tournament.
Remaining 2021 PACOOP PokerNews Live Reporting Schedule
| Date | Day | Time (EST) | Event | GTD |
| --- | --- | --- | --- | --- |
| September 23 | Thursday | 7 p.m. | Event #50: $250 NLHE Progressive KO Thursday Thrill SE Championship Trophy Event | $55,000 |
| September 26 | Sunday | 6 p.m. | Event #61: $300 NLHE Main Event | $200,000 |
| September 26 | Sunday | 8 p.m. | Event #63: $1,000 NLHE High Roller Championship Trophy Event | $75,000 |
Tournament buy-ins for each COOP series begin as low as $10. Satellites qualifiers into COOP tournament also run throughout each series. Main Event tickets are on the line in $3 Spin & Go's, which run up until the start of the Main Event on Sept. 26. '
Sept. 26 also sees Depositor Freeroll's at all three PokerStars US sites, with all players that deposit at least $30 using a state-specific promo code (PACOOP, MICOOP, or NJCOOP) granted entry. The top 50 finishers in each depositor freeroll win a $300 ticket to their respective Main Event.
All players eliminated short of the money ladder in any COOP event also get entry to a Second Chance Freeroll the following day. The Second Chance Freerolls will award $5,000 in COOP tickets in each state's series.
Executive Editor US, PokerNews Podcast co-host & 2013 WSOP Bracelet Winner.