Petrone Comes Out On Top in Latest Super MILLION$ ($267,285)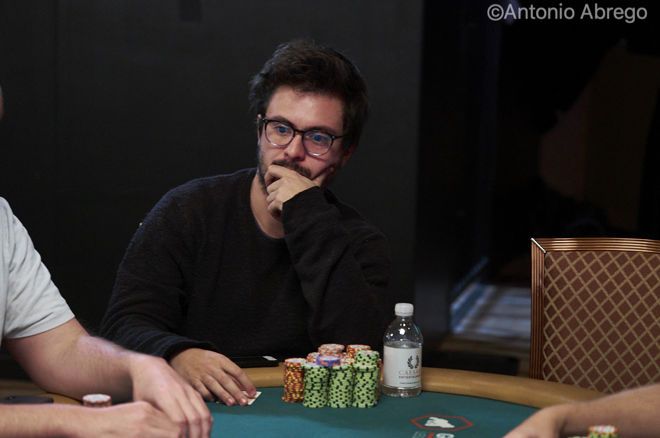 Ramiro Petrone finally got the job done and took down a GGPoker Super MILLION$ tournament on October 19. Petone had a brace of third place finishes and an eight place, but the outright victory eluded him until now.
The Uruguayan star spoiled the party for Israel's "yfii-bestcrypto" who had only ever played one Super MILLION$ prior to reaching this final table. yfii-bestcrypto cannot be too displeased with the end result because they walked away with a considerable consolation prize.
GGPoker Super MILLION$ Season 2 Episode 15 Final Table Results
| Place | Player | Country | Prize |
| --- | --- | --- | --- |
| 1 | Ramiro Petrone | Uruguay | $267,285 |
| 2 | yfii-bestcrypto | Israel | $208,738 |
| 3 | Joakim Andersson | Malta | $163,016 |
| 4 | Isaac Haxton | Canada | $127,308 |
| 5 | Christian Rudolph | Austria | $99,422 |
| 6 | Sergei Denisov | Russia | $77,645 |
| 7 | Fabiano Kovalski | Brazil | $60,637 |
| 8 | Aliaksandr Hirs | Belarus | $47,355 |
| 9 | Artur Martirosian | Russia | $36,982 |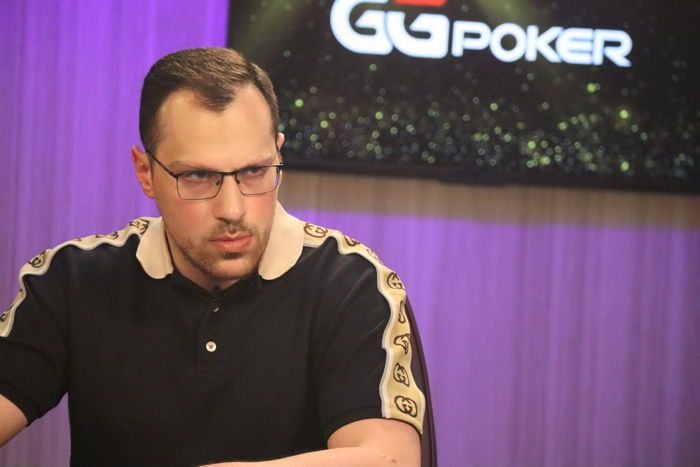 Two-time Super MILLION$ champion Artur Martirosian busted in ninth place during the 15,000/30,000/3,500a level. yfii-bestcrypto opened from early position to 66,000 with ace-ten, and Martirosian calld with pocket deuces from the big blind. The flop gifted yfii-bestcrypto trip tens. Martirosian check-raised a 39,000 continuation bet to 150,000, which his Israeli opponent called. A five on the turn saw Martirosian bet 144,000 into the 478,500 pot, and yfii-bestcrypto called. Another five on the river left Martirosian playing the board, yet he jammed for 615,466, and yfii-bestcrypto snap-called with his full house.
Aliaksandr Hirs left his stack dwindle to less than 10 big blinds before he busted. yfii-bestcrypto opened to 77,000 at at the 35,000 big blind level, doing so with ace-eight. Hirs three-bet all-in for 309,707 with ace-queen, only for Joakim Andersson to wake up in the small blind with pocket kings. No messing around from Andersson who ripped in his 540,796 stack; the initial raiser folded. Hirs turned a queen but found no additional outs.
$7 Million Guaranteed During the GGSOP at GGPoker
The next elimination happened during the 25,000/50,000/6,000a level. Fabiano Kovalski opened to 292,000 with ace-three, leaving himself only 188,638 chips behind. Christian Rudolph three-bet enough to put Kovalski all-in with ace-eight, and was called. No drama from the five community cards, and Kovalski bowed out.
Sixth-place was decided in the middle of the 35,000/70,000/8,500a level. Petrone min-raised to 140,000 with ace-king of spades, and Sergei Denisov decided the best way to play ace-six of hearts from the big blind was to jam for 1,341,390. Petrone called. No six appeared on the board, and Denisov's run ended abruptly.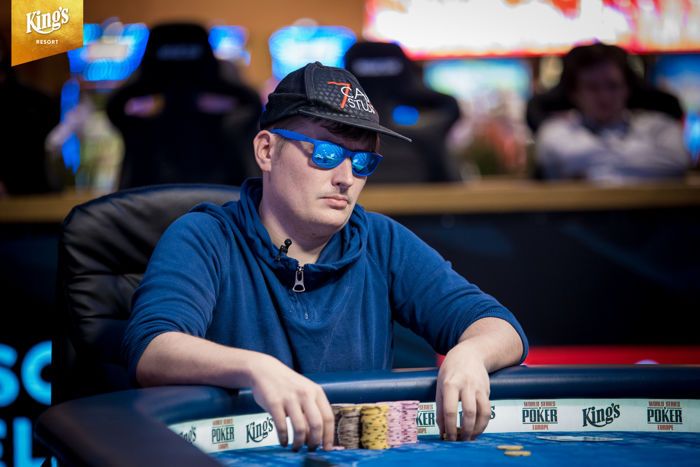 Rudolph was the next player out of the door, his fifth-place finish coming with a $99,422 score, the last five-figure prize of the tournament. yfii-bestcrypto made it 53,000 to go from the button with ace-four of diamonds, and Rudolph responded with a three-bet all-in worth 1,407,439 with pocket tens. Both blinds folded, but yfii-bestcrypto decided to gamble and called. An ace on the flop left Rudolph drawing to two outs, neither of which appeared in the turn nor river.
Then came the exit of the start-of-the-day chip leader, Isaac Haxton. Petrone min-raised to 160,000 with king-ten on the button but quickly got out of the way when Haxton shoved all-in for 1900,472 from the small blind, and yfii-bestcrypto re-jammed from the big blind, covering Petrone. It was pocket fours for Haxton flipping against the ace-queen of the Israeli newcomer. As he did against Rudolph, yfii-bestcrypto flopped an ace to win another huge pot.
You'll Want Bad Beats at GGPoker With The New Bad Beat Jackpot
Heads-up was set an hour later when Andersson crashed out. Petrone raised twice the big blind to 280,000 with king-queen, and Andersson saw a flop with king-four. Both players flopped a king, but Andersson was still in big trouble. Andersson check-raised all-in for 813,797 after Petrone continuation bet, and Petrone instantly called. No four on the remaining two community cards, and Andersson was gone.
Petrone held a 6,707,297 to 5,592,703 chip lead over yfii-bestcrypto, a lead that Petrone extended after the early confrontations. The stacks grew close again, before a cooler of a hand, where both players hit trip kings on the river but Petrone had the ace-kicker, left yfii-bestcrypto trailing almost two-to-one.
The final hand saw yfii-bestcrypto commit his 3,524,282 stack with king-nine at the 150,000/300,000/35,000a level, and Petrone call with ace-deuce. Neither player improved their holding, but Petrone did not need to, and he walked away with the $267,285 top prize and the title of champion.