Don't Expect Phil Hellmuth to Change it Up in Rematch vs. Tom Dwan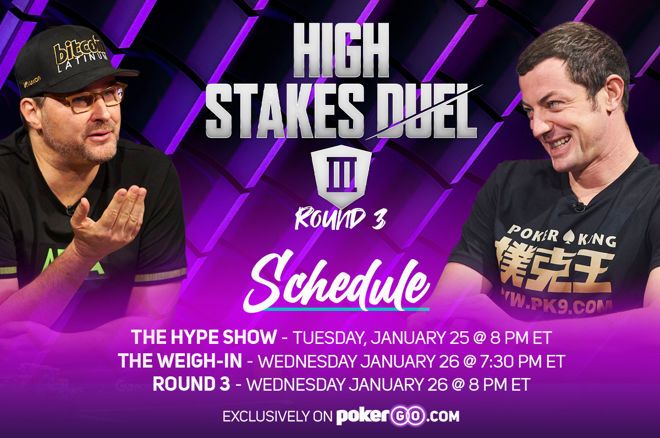 Table Of Contents
Phil Hellmuth will attempt to even the score against Tom Dwan tonight in a $400,000 heads-up match on High Stakes Duel III, which airs on PokerGO at 8 p.m. ET. Despite losing to "durrrr" in the first match back in August, it's unlikely the "Poker Brat" will change things up in Wednesday's rematch.
In Round 1 of the current game, the 16-time World Series of Poker (WSOP) bracelet winner defeated FS1 sports talk personality Nick Wright, an amateur poker player, for the $100,000 pot. Wright declined to pay another $100,000 to enter Round 2, leaving the seat open for Dwan.
In that second match, Dwan took a patient and methodical approach to give Hellmuth his first defeat in eight matches on the heads-up poker show. The Poker Hall of Famer wasn't about to quit following one loss, so tonight he'll take another shot at the former Full Tilt Poker pro.
What to Expect from Phil Hellmuth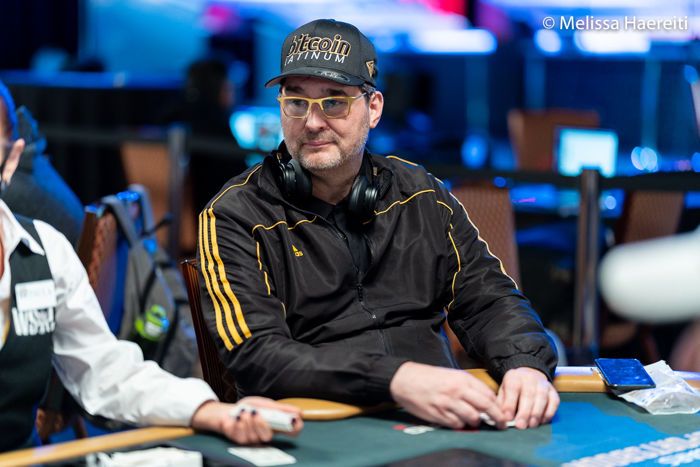 There are a few almost certainties viewers can expect from Phil Hellmuth just about any time he competes — meltdowns, "white magic," and greasy burgers. At some point in the Round 3 match, there's a near 100% chance we'll see that in action.
Hellmuth continues to win at a high level year after year, so it's unlikely one loss on High Stakes Duel will deter him from continuing to play his tight but occasionally aggressive game. He's pulled off a number of wild bluffs that changed the game around in his favor during his first eight HSD matches.
"From Hellmuth, you're going to see him tread lightly, with moments of tactful impatience," Ali Nejad, who will commentate on the match alongside Phil Galfond, told PokerNews.
That's a reasonable prediction from the long-time poker announcer. Hellmuth tends to bide his time before finding the right spot to make a play. He'll get frustrated at times when the draws aren't hitting or Dwan is sucking out, and he'll almost certainly chow down on something greasy and unhealthy, perhaps a fried chicken sandwich dripping in mayo, Nejad's favorite part of commentating on High Stakes Duel.
What to Expect from Tom Dwan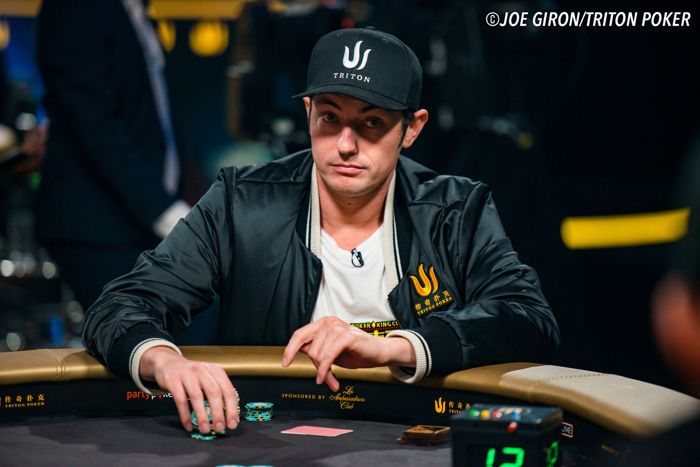 If you haven't watched Dwan play since the poker boom era, you might be a bit surprised with his game. That's not to say he isn't still a great player — he is. But the hyper-aggressive "durrrr" of old is no more.
Dwan is much tighter these days, but still has the ability to fire off a massive bluff when it makes sense. Given "durrrr's" newfound patience, mixed with Hellmuth not being considered a loose player, PokerGO viewers should anticipate a lengthy back-and-forth battle between two of the most iconic poker legends ever.
"From Dwan, you should expect to see an even-keeled, relaxed navigation," Nejad predicted.
That said, there could be some surprises on Wednesday night. Perhaps, the old Dwan will show up firing off insane bluffs left and right, or maybe Hellmuth will come out aggressive. We'll find that out when the cards are in the air at 8 p.m. ET on the PokerGO app.
*Main image courtesy of PokerGO