Team Grosvenor's Swift: "The GUKPT Is a Prestigious Tour"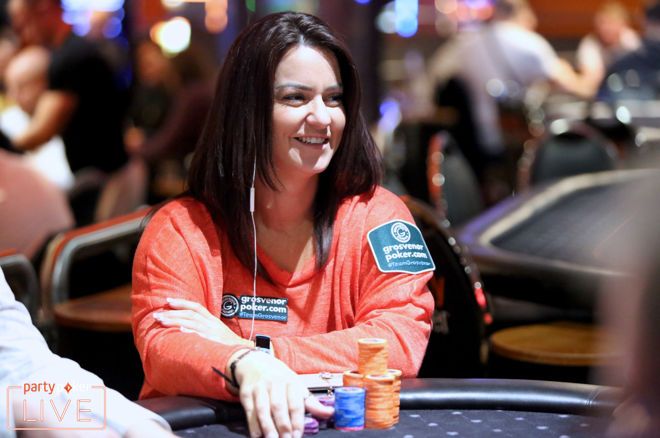 Table Of Contents
Last week, PokerNews brought you part one of an exclusive interview with Team Grosvenor Pro Katie Swift where she looked back at 2021. Now it is time to look forward to the year ahead, including the full 2022 GUKPT schedule.
The 2021 Grosvenor UK Poker Tour (GUKPT) put up some incredible figures, with record attendances all over the UK. Was it simply a case of poker players itching to get back into the live poker scene?
"The GUKPT has, for many years now, been the home of UK poker. It attracts players not only across the country but internationally too. It is a prestigious tour, with huge sums of money to be won. Yet it remains affordable for recreational players, especially with the satellite options available.
"Attendances last year were insanely good! Players not only enjoyed being back playing live but with the fantastic addition of the National Poker League promotion, the numbers of players supporting the tour rocketed! This year, the NPL has even bigger and better prizes up for grabs, so I can only see the GUKPT going from strength to strength."
The 2022 GUKPT schedule feature ten stops in addition to the season-ending Grand Final. PokerNews' Live Reporting team will be on the ground for the first leg, providing updates of the £1,250 buy-in Main Event. Euan McNicholas won last year's event for a cool £165,800.
Full 2022 GUKPT Schedule
| Leg | Venue | Dates | Main Event Buy-in |
| --- | --- | --- | --- |
| 1 | The Poker Room, London | Jan 27-Feb 6 | £1,250 |
| 2 | Coventry | Feb 24-Mar 6 | £1,000 |
| 3 | Bury New Road, Manchester | Mar 17-27 | £1,250 |
| 4 | Reading South | Apr 17-24 | £1,000 |
| 5 | Edinburgh | May 8-15 | £750 |
| 6 | Luton | May 26-Jun 5 | £1,000 |
| 7 | The Poker Room, London | Jun 23-Jul 3 | £1,000 |
| 8 | Leeds | Sep 22-Oct 2 | £750 |
| 9 | Luton | Oct 13-23 | £1,250 |
| 10 | Blackpool | Nov 6-13 | £1,250 |
| Grand Final | The Poker Room, London | Dec 1-18 | £2,000 |
Are there any stops that Swift is particularly looking forward to? Edinburgh, perhaps, when she finished in third place.
"I am honoured to have just signed a new sponsorship contract with Grosvenor Poker and am planning on playing as many of the planned ten legs as possible this year. One I will certainly be missing though is Luton as it falls on my upcoming 40th birthday! I want to incorporate some of the other Grosvenor Poker series into my schedule this year, along with some new locations to explore, as I'm itching to ignite my travelling passion again after so long in restrictions. I'll be looking at the new G400 schedule as well as the 25/25 and Deepstack events across the country. The beauty of all the Grosvenor tournaments is that you can qualify cheaply online through satellite step stages and even play some of the Day 1s online, saving you travel expenses and time. It's an ideal option for many players and one that I will certainly take full advantage of.
"Goliath is a festival that has been massively missed, so I am really looking forward to that and I plan to be there for the entire duration. I can exclusively reveal that I have spent considerable time recently planning the Women's Championship event, so it will be great to see the return of that event. The previous women's event I hosted at Goliath a few years back (pre-Covid) actually holds the record for the largest ladies only event in Europe, so it would be brilliant to attract similar numbers this summer. Full details will be announced soon."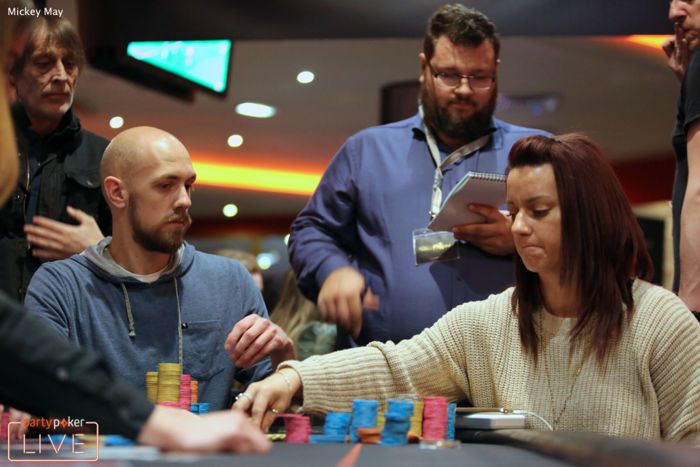 As Swift mentioned, there are dozens of satellite tournaments hosted on Grosvenor Poker throughout the week, giving players the chance to qualify for a GUKPT event for a fraction of the cost. Enter some of them and you will no doubt bump into Swift who is a regular in the tour's satellites.
"My very first game of 2022 was a £30 Satellite on Grosvenor Poker which I won a £225 ticket from! It's no secret that I love satellites and have progressed my career in poker as a result of playing satellites. Some of my biggest cash wins over the years have been from the result of winning a satellite ticket into the event. It's the perfect bankroll management option for every player. "
"I would strongly recommend playing satellites and starting from the smaller step stages. For players that are new to poker or inexperienced in multi-tabling online, playing many satellite games simultaneously is typically a lot easier than multi-tabling a variety of other tournaments."
Six Live Poker Mistakes to Avoid in 2022
We are almost a month into 2022 which means many poker players are on their way to achieving goals they set as Big Ben struck midnights three weeks ago. Swift has set herself some simple, achievable goals focused around health and general happiness.
"Health and happiness are of the highest importance to me. In terms of health, I am working towards being "Fit at 40!", so I am continuing to work closely with Adam Lowe whilst I achieve that. Happiness is simply an everyday choice that I try to prioritise. I simply don't concern myself with factors outside of my control or sphere of influence and avoid negativity."
"My poker goals mostly remain fairly simple. I just want to continue to have fun and enjoy the game when I play. Usually, when I enjoy something I become better at it and achieve better success as a result. Pure passion is so powerful, so I plan to stick to that formula and appreciate the opportunities I have to play a game I adore to potentially win big money. Of course, I have all the standard big dreams of all poker players; winning prestigious competitions and earning life-changing large sums of money, but for me, this isn't how I measure my success, so isn't top of the goal list."
If you are on the fence about delving into the 2022 GUKPT schedule or battling it out online at Grosvenor Poker, Swift had some parting words for you.
"Playing poker has certainly changed my life for the better and that all started with playing the GUKPT events. In daily life, I think about situations with a new perspective, logic and calm reasoning. I appreciate and enjoy the process of the journey I'm on, rather than just focusing on swiftly achieving the end destination. I have met many lifelong friends with who I wouldn't have crossed paths if it wasn't for this game and specifically the GUKPT. I have also earned significant sums of money which have benefited my family and lifestyle, something that a classic hobby or job wouldn't probably have the potential to offer like how the GUKPT does with the constant amazing top prizes. Playing the GUKPT over the years has given me confidence and ability in so much more than just the game of poker and I would highly recommend other people give it a go!"
Six Online Poker Mistakes to Avoid in 2022
Follow All The GUKPT London Main Event Action Right Here At PokerNews
As mentioned, PokerNews' Live Reporting team is heading to The Poker Room, London to bring you coverage of the £1,250 buy-in GUKPT London Main Event. Day 1a shuffles up and deals on February 3, and the tournament concludes on February 6.