REVEALED: How Much Fedor Holz ACTUALLY Won During 2016 Sun-Run
Table Of Contents
Cast your mind back to 2016.
It was the year that German poker superstar Fedor Holz embarked on an incredible run that saw him reel in $16,093,401 in live tournament cashes. Earning over sixteen million dollars in a single year playing poker is obviously nothing short of amazing, but how much of that prize money did Holz take home for himself?
In a YouTube-video over at Holz' poker training site Pokercode, the GGPoker ambassador detailed, in his own words, his "sun run" of 2016.
His run actually started in 2015 when Holz won another $3,492,364 from live events. The German claims it was around this time that he felt his game was at its sharpest.
"So in 2015, I believe I was at the top of my game," Holz said. "In 2013-14 I was a really strong player, probably one of the best in the world, and was competing at the highest stakes and tournaments. In 2014 I had a breakthrough year online, then in 2015 I started playing Super High Rollers."
Do you know all the best poker training sites in 2022? Find out here!
Super High Roller Shots
Holz' first shots at Super High Roller glory came up short, and his $1.5-$1.8 million bankroll dwindled to $1.1-$1.2 million despite racking up several six-figure scores due to Holz' insane volume at the tables. The effects were compounded by the German doing much better in lower buy-in events than when he played in those tournaments with astronomical buy-ins.
While the first ten months of 2015 looked good on the outside, Holz was actually losing money overall. Other issues meant 2015 was mostly a very testing year.
"I also had some issues with some horses who took some money from me, and some private issues I had around the pressure that I felt: I am so good now, I need get a return, I need to see success around that."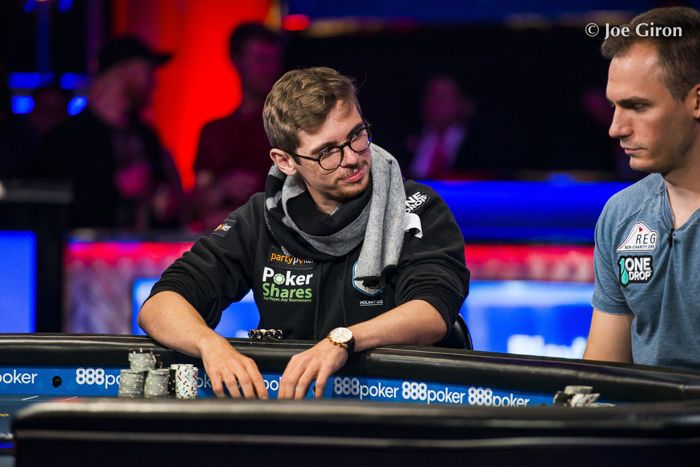 Mindset Shift
While obviously talented when it comes to playing poker, the intelligent German realized his mental game needed some work. In November 2015, he enlisted the services of renowned mental game coach Elliot Roe, who you may recall gave some excellent tips for PokerNews players heading to the 2021 World Series of Poker.
Roe and Holz worked tirelessly to change Holz's mindset and help him see the bigger picture. Holz had an epiphany at the 2015 WSOP Europe €25,600 High Roller event, where he busted out much earlier than anticipated but was happy about it.
Why? Holz explains in detail what caused the mindset shift.
I played well and could only focus on that, that was really a shift in my career."
"I went into this final table, I believe, three out of six or two out of six and I bust in the first three hands or first five hands. I am in the small blind, I have a standard re-jam, he calls, and I lose. Super standard spot and I really remember that I was there 15-minutes early, I prepared myself, I was super zoned in, I was focused, I was ready to play, and I could for the first time that I was standing up that I was absolutely happy.
I played well and could only focus on that, that was really a shift in my career."
Win 167x Your Stake With The Exciting GGPoker Bet on Flop Feature
Turning His Fortune Around
Holz's fortune began turning around when he won the $100,000 WPT Alpha8 tournament in Las Vegas in December 2015 for $1,589,219. Holz stated in his video that he got his hands on "a few hundred K" from that result.
He then won the $200,000 buy-in Triton Super High Roller Series in the Philippines for $3,072,748 in January 2016. Holz described the tournament as "crazy soft" and revealed that three or four players who made Day 2 never showed up and blinded out because they were playing cash games elsewhere!
2016 saw Holz cash for more than €500,000 at EPT Monte Carlo, which saw him reel in another couple of hundred thousand euros because he had large pieces of his own action.
Holz was now in the zone and headed to Las Vegas for the summer. Thanks to $450,000 of side bets with his peers, including bracelet bets, most money won, etc. Holz averaged 11 hours of playing poke each day for seven and a half weeks! When an elite player logs such volume, massive results tend to go their way, which is exactly what happened to Holz.
The summer started incredibly well with Holz finding himself heads-up against his friend and roommate Rainer Kempe in the $300,000 Super High Roller Bowl. Holz secured $3,500,000. Holz had "a pretty big piece of myself" in addition to a chunk of other action in the event, so he walked away with a three to four million dollars profit.
The Aria was a happy hunting ground for Holz that summer because he won a brace of $25,000 events and a $50,000 buy-in tournament for combined prizes worth $1.3 million.
---
A Deal With A Future World Champ
Then came the $111,111 High Roller for One Drop Event. It drew in a crowd of 183 players, created an $19,316,565 prize pool, and Holz took it down after defeating Dan Smith heads-up. Holz stated struck a deal with runner-up Smith and third-place finisher Koray Aldemir.
"I have a piece of Koray, I have a really big piece of myself, around 50%, and the piece of Koray was also a pretty big piece, so that was another couple of million for me. I was up at least $10 million at that point just in Vegas."
Holz took a few weeks from playing once the WSOP ended but returned to the fray in a €50,000 Super High Roller event at the 2016 EPT Barcelona. Holz netted €1.3 million and he fully believes that was the greatest tournament performance of his career, period.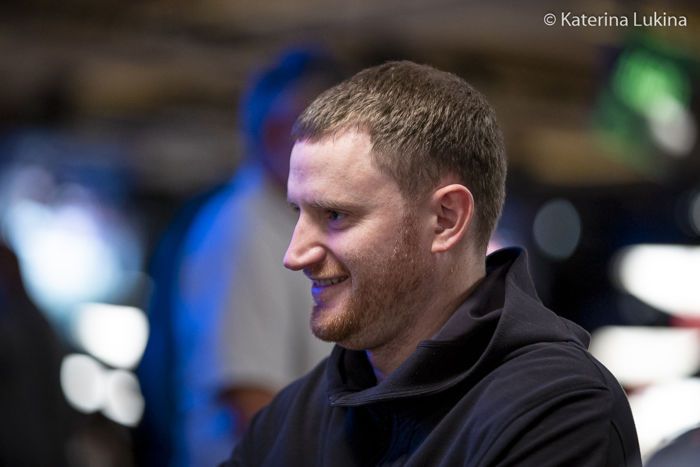 Amazingly, Holz did not win the Global Poker Index Player of the Year for 2016. That honor went to David Peters. Holz held a substantial lead going into the end of 2016 but Peters could catch him with a third-place finish or better in the EPT Prague Main Event. As luck would have it, Peters fell in third to become the 2016 GPI Player of the Year.
"I had the most insane sun-run in 2016"
"I had the most insane sun-run in 2016. I played well but I obviously ran an insane amount above EV, and then David Peters just sneaked by with another fantastic tournament performance to wins GPI Player of the Year, which I think didn't get enough credit and praise."
While Holz never actually reveals the exact number for 2016 in his video, the fact remains he was more than $10 million in the green from Vegas tournaments alone, $450,000 up in side bets, before winning €1.3 million in Barcelona, meaning the German wunderkind took well over $10 million in profit home during his amazing year.
Top 10 Stories of 2016, #2: Once-In-a-Lifetime Heater for Fedor Holz