World Champ Espen Jorstad Taught Poker Players a Valuable Lesson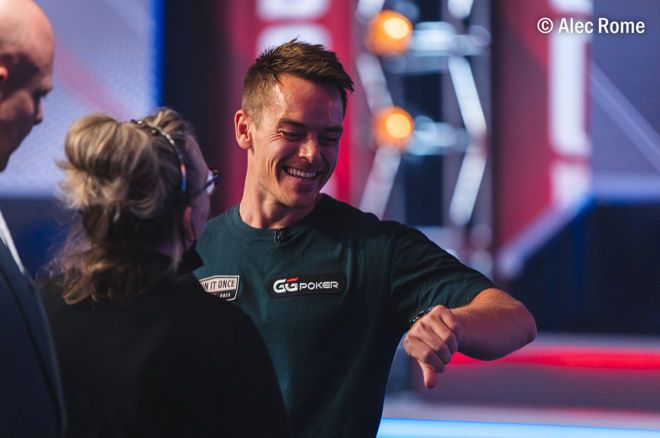 Lose, lose some more, hit a decent score, lose again, and then win life-changing money. That pretty much sums up the summer for 2022 World Series of Poker (WSOP) Main Event champion Espen Jorstad, and it goes to show that persistence can pay off in poker.
The current world champion disclosed his overall summer results on Twitter, and they showed a mixed bag. Prior to the Main Event, which he won for $10 million, he was only up $29,690 on the summer, and that includes a bracelet win in the $1,000 Tag Team event along with his partner Patrick Leonard.
Salvaging the Summer
If you take away the $73,533 he profited in the Tag Team event, he lost $43,843 over 14 other tournaments pre-Main Event, 12 of which he failed to reach the money.
Jorstad said he also won between $10,000 and $15,000 online during the WSOP, bringing his overall profits to around $40,000 before his final tournament of the summer began.
The Main Event, a $10,000 buy-in tournament, would have brought his profits down to $30,000 had he failed to cash. Given that he resides in the United Kingdom, there's a solid chance he would have left Las Vegas in the red for the series when factoring in travel and housing expenses if he busted short of the money.
What that means is a bad river or two during the first few days of the Main Event could have sent Jorstad back to the UK with a gold bracelet and only a minimal bankroll increase, if any at all. Instead, he closed things out with a $10,000,000 score and the most coveted piece of jewelry in poker. And when he returns to Bally's next summer, and all future WSOP's, his banner will be hanging from the rafters.
According to Jorstad's tweet, he turned an overall profit of just over $5,640,000 for the summer, and he'll keep every penny of that due to the favorable gambling tax laws in the UK. He informed his followers that he had 14 different swaps in the Main Event, each between 1% and 7.5%, and he had about 56% of his own action in poker's world championship event.
After paying out swaps, he then would have taken home $5.6 million (56% of $10 million). Add on the extra $40,000 he won before the Main Event, and he had quite the life-changing series.
The humble poker pro who dominated a tough final table earlier this month was also ecstatic to "make my friends a lot of money." A 1% swap was worth $100,000. So the friends who swapped action with Jorstad still won a bunch even if they didn't cash in the Main Event.
Jorstad, a successful online poker pro prior to becoming world champion, would have been fine financially even if luck wasn't on his side during the Main Event. But his overall summer results can serve as a valuable lesson to those who are going through a rough patch in tournament poker — persistence will eventually pay off....at least in theory.