"raw_dawg" Wins 888poker XL Retro Main Event for $70,164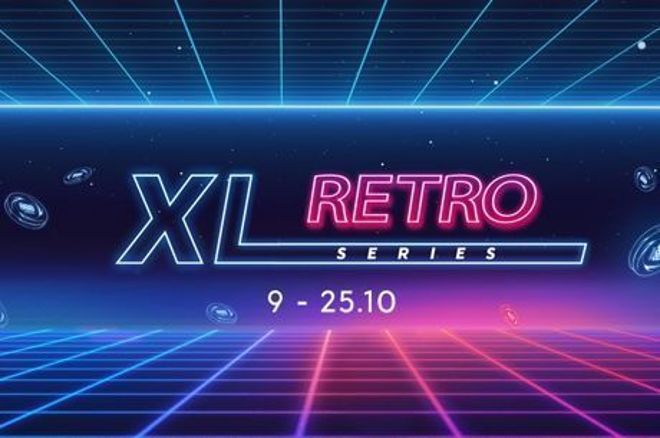 The 888poker XL Retro Main Event drew in a crowd of 2,162 players who created a guarantee-busting $508,070 prize pool. "raw_dawg" is the player who gets to call themselves the Main Event champion and who is now $70,165 richer than a few days ago.
"raw_dawg" came into the nine-handed final table with the chip lead in tow and emerged a worthy winner after a little over two hours of play. The champion kept their cool even when there were a few technical hiccups attempting to throw a spanner in the works, and they will now forever be part of 888poker's long and illustrious history.
XL Retro Main Event Final Table Standings
| Place | Name | Country | Prize |
| --- | --- | --- | --- |
| 1 | raw_dawg | | $70,164 |
| 2 | kryingkid | Brazil | $51,213 |
| 3 | mylly8 | Finland | $37,648 |
| 4 | crizelda | Brazil | $27,893 |
| 5 | DragoDanzig | Finland | $20,628 |
| 6 | brubsb | Brazil | $15,395 |
| 7 | Rochinh2011 | Brazil | $11,533 |
| 8 | Illraise8 | Canada | $8,739 |
| 9 | iNFOsHOVE | Sweden | $6,656 |
"iNFOsHOVE" was the first of the finalists to find air where their chips once stood. The second-shortest stack open-shoved with king-ten and could not win the coinflip against the pocket eights of "Rochinh2011."
Eighth place and the tournament's last four-figure prize went to "Illraise8." Just like the previous elimination, the exit hand was a coinflip, Illraise8 holding king-eight and racing against the pocket fours in the hand of "brubsb." The fours held and Illraise8 was gone.
Rochinh2011 found themselves down to ten big blinds when they looked down at king-queen. They ripped in their stack, only for "kryingkid" to wake up with the dominating ace-king two seats across. Neither player improved their hand, and Rochinh2011 fell by the wayside.
A huge pot went down during the 45th level of the tournament, which altered how things were panning out. A near six-million chip pot went to kryingkid after the Brazilian's pocket jacks remained best against the ace-king of brubsb. Kryingkid soared to the top of the chip counts and now had almost double the number of chips as any of his opponents.
9saulte46 Takes Down the 888poker XL Retro Super High Roller
The field was whittled further when "DragoDanzig" and raw_dawg clashed. The former got their stack in good with ace-ten versus king-ten of clubs, but raw-dawg improved to a flush to leave only four players in the hunt for the title and the $70,164 top prize.
Those four became three after the untimely demise of "crizelda" at the hands of raw_dawg. Crizelda's ace-king needed some help to beat raw_dawg's pocket sixes but that help never arrived, and crizelda had to make do with a fourth-place finish.
Heads-up was set when a very short-stacked "mylly8" lost out as both active players checked down the hand to ensure their elimination. Raw_dawg held a near three-to-one lead over kryingkid going into heads-up, but that did not stop the duo from discuss a potential deal. However, they could not agree on the numbers and play continued.
Kryingkid clawed their way into the lead after winning a few of the early confrontations but then raw_dawg's queens held against ace-six to put the ball firmly in raw_dawg's favor. It was all over soon after with raw_dawg shoving with pocket threes and kryingkid calling with queen-ten suited. The board did not even hint at helping kryingkid and they headed into the night with the $51,213 consolation prize, leaving raw_dawg to bank $70,164 and the title of champion.