RetourAuLobby Becomes a Two-Time GGPoker Super MILLION$ Champion
A little under three hours of riveting poker action is all it took for the GGPoker Super MILLION$ to crown its latest champion. It was "RetourAuLobby" who was the last surviving player when the curtain came down on an epic final table. When the Mexico-based grinder did what his alias suggested and headed back to the lobby, RetourAuLobby found their GGPoker account balance had swelled by $302,053.
RetourAuLobby won the $10,300 Super MILLION$ a month ago, making them the 22nd GGPoker player to have emerged victorious from battle since the tournament launched almost three years ago. The champion came back from starting in fourth place with 33 big blinds, some achievement considering Sergi Reixach sat down with a 142 big blind stack and the chip lead.
Christmas Comes Early at GGPoker With the $150M Gtd WSOP Winter Circuit
GGPoker Super MILLION$ Final Table Results
| Place | Player | Country | Prize |
| --- | --- | --- | --- |
| 1 | RetourAuLobby | Mexico | $302,053 |
| 2 | BananenBencb789 | Austria | $235,891 |
| 3 | Sergi Reixach | Mexico | $184,221 |
| 4 | Barak Wisbrod | Israel | $143,869 |
| 5 | XavierXu | China | $112,355 |
| 6 | Zombie Chow | Montenegro | $87,745 |
| 7 | Pedro Garagnani | Brazil | $68,525 |
| 8 | Anatoly Filatov | Estonia | $53,515 |
| 9 | Nikita Kuznetsov | Montenegro | $41,793 |
Almost 40 minutes passed before the final table lost its first player. With blinds of 20,000/40,000/5,000a, Nikita Kuznetsov open-shoved for 320,873 with ace-king of hearts, and "XavierXu" called from the big blind with pocket eights in the hole. It was one of tournament poker's many coinflip scenarios, and it went XavierXu's way. Kuznetsov spiked an ace on an all-diamond flop, but a fourth diamond on the river improved XavierXu to an unlikely flush, and Kuznetsov was gone.
Two-time Super MILLION$ champion Anatoly Filatov was the next player out of the door, busting shortly after Kuznetsov's untimely demise. Filatov looked down at king-ten under the gun and decided it was strong enough to commit his stack of a little over five big blinds. Unfortunately for Filatov, XavierXu woke up with ace-queen and three-bet to isolate. The move worked because everyone folded, and XavierXu reeled in the pot courtesy of an ace on the flop.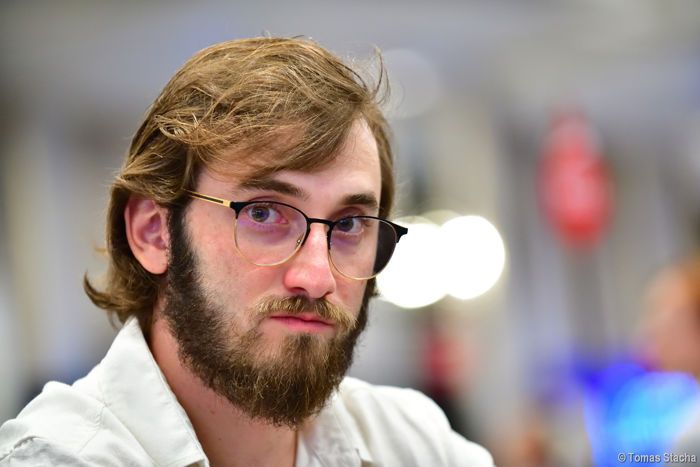 Brazil's Pedro Garagnani saw his latest deep run in the Super MILLION$ end in a seventh-place finish as the clock hit the one-hour mark. Barak Wisbrod min-raised to 120,000 from early position with ace-deuce of hearts before calling the 373,707 three-bet shove from Garagnani, made with ace-ten of clubs. Garagnani had the best hand preflop but fell behind on the river when Wisbrod improved to a wheel straight.
Sixth place and the last five-figure score went to "Zombie Chow" of Montenegro; they only lasted a couple more hands than Garagnani. The action folded to Zombie Chow on the button, and they opened to 150,000 with pocket jacks. Wisbrod three-bet enough to set his opponent all-in, doing so with ace-ten of spade, and Zombie Chow called off the 775,180 chip they had behind. The river improved Zombie Chow to a set of jacks, but it also gifted Wisbrod a flush, which dealt a headshot to Zombie Chow.
XavierXu crashed out in fifth, much to the disappointment of Mustapha Kanit in the commentary booth, who had chosen the Chinese grinder as his pick to win. With blinds of 40,000/80,000/10,000a, Reixach min-raised on the button with five-trey, XavierXu flat-called in the small blind with ace-nine, and "BananenBencb789" squeezed to 400,000 from the big blind with pocket aces. Reixach wasted little time ducking out of the way, but XavierXu jammed for 1,010,523. Obviously, knowing the hole cards, BananenBencb789 instantly called. XavierXu paired his nine, but more was needed to prevent their elimination.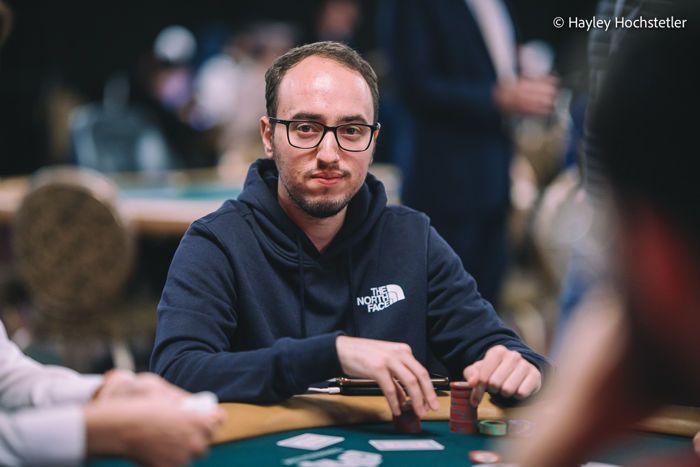 Wisbrod's wait to become a Super MILLION$ champion continues for at least another week because he couldn't suck out on RetourAuLobby. Wisbrod min-raised to 240,000 with ace-queen from under the gun, and the action folded to RetourAuLobby in the big blind. RetourAuLobby pushed all-in with ace-king, and Wisbrod called off the 1,548,716 chips not already in the pot. There was no three-outer for Wisbrod, who bowed out in fourth.
$25 Buy-in UKPC Satellites Run Every Day at GGPoker
Start-of-the-day chip leader, Reixach, headed to the showers in third. Reixach faced a raise to 392,000 from RetourAuLobby, with blinds at 70,000/140,000/17,500a. The Mexico-based Spaniard disconnected but reconnected just as the software was about to muck his hand; Reixach will wish it had sent his ace-deuce into the muck. RetourAuLobby called the 2,383,920 shove with the dominating ace-jack of diamonds. Neither player improved their holding, but RetourAuLobby did not need to because his jack-kicker proved enough to send the GGPoker Super MILLION$ into heads-up.
RetourAuLobby's 10,364,988 stack cast shadows over the 3,535,012 in BananenBencb789's possession. BananenBencb789 fought back, but any hopes of an epic comeback were cut short during the 100,000/200,000/25,000a level. RetourAuLobby limped in, BananenBencb789 shoved for 3,015,432, and the limper snap-called. BananenBencb789 showed king-four offsuit, which was in a world of pain against the pocket aces of RetourAuLobby. It was game over by the turn; RetourAuLobby was now a two-time Super MILLION$ champion.