Top Stories of 2022, #10: Live Poker Booms in Post-Covid Era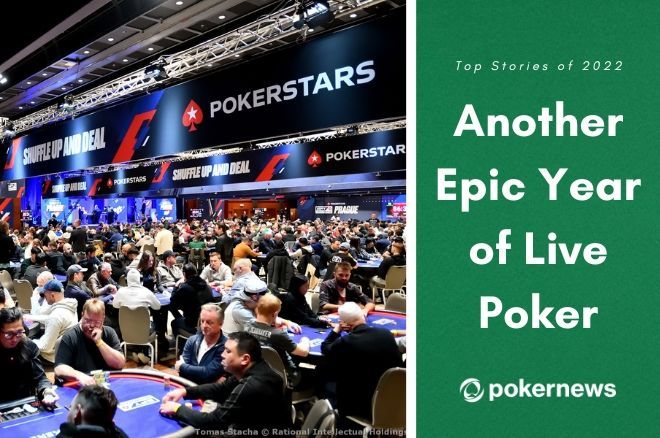 It's been another whirlwind year for poker, with some of the game's biggest-ever stories breaking within the last 12 months.
In order to save you from digging through the PokerNews archives, it's time for us to bring you our top ten stories of the year. They may not have been the biggest, and they may not be the most controversial, but with the help of this series, we'll bring you a bite-sized recap of 2023 right through to New Year's Eve.
So sit back and relax as we kick off the collection today with the live poker boom that has taken place in the post-covid era that we now found ourselves living in!
The Return of Live Poker
While 2021 saw some green shoots of recovery on the live poker scene, it's clear now this was more a sign of what was to come in 2022.
The first 'normal' World Series of Poker (WSOP) since 2019 was a glittering success in its new home The Horseshoe, and festivals such as the Golden Nugget PokerNews Cup.
Tours like RunGood Poker Series (RGPS) and the Mid-States Poker Tour (MSPT) also broke records in their own right.
Equally, operations on the PokerStars European Poker Tour (EPT) resumed their usual schedule and saw arguably its best season to date.
TWO Record Fields at EPT Prague; Eureka Main Event and High Roller Champions Crowned
PokerStars European Poker Tour Bigger and Better Than Ever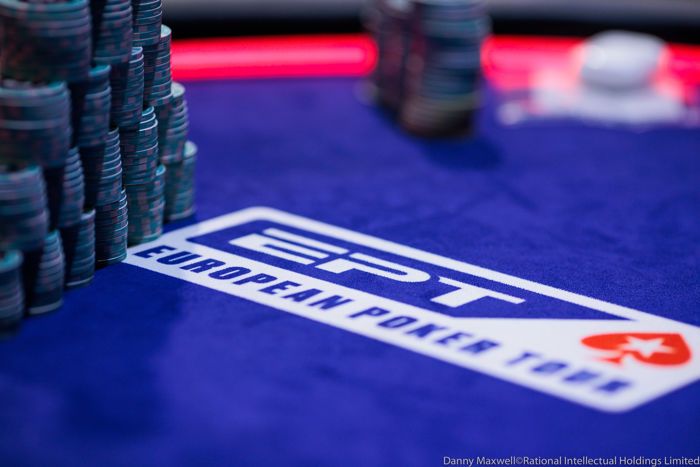 After the postponement of EPT Prague in late-2021, Europe's most prestigious poker tour had to wait until this year for its first stop since 2019.
The EPT returned to Prague in March, which was originally scheduled for December 2021, and then held events in premier locations such as Monte Carlo (April-May), Barcelona (August), London (October) and then headed back to the Czech capital earlier this month.
This year, the EPT saw some of their greatest-sized fields of all time, with record-breaking attendances and prize pools being some of the more notable talking points at EPT Barcelona and both editions of EPT Prague.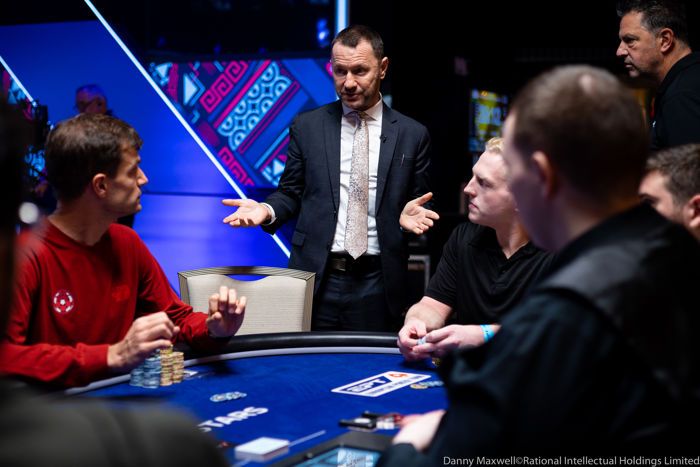 "It's been a record-breaking year for the EPT, and it's great to be finally able to return to some of our most popular destinations after the pandemic." said PokerStars Tournament Director Toby Stone. "The records speak for themselves — we know that players have all been wanting to be a part of the EPT, whether that's in Barcelona or Prague or any of the stops," he added.
"It's a testament to the playing experience and the locations, but not only that it's the off-the-felt stuff as well. The whole team's work behind the scenes really can't be over-emphasized, to keep things running smoothly and ensure that players enjoy themselves while they're here."
At the first EPT Prague of the year, the €1,100 Eureka Main Event and €2,200 Eureka High Roller saw record-breaking turnouts.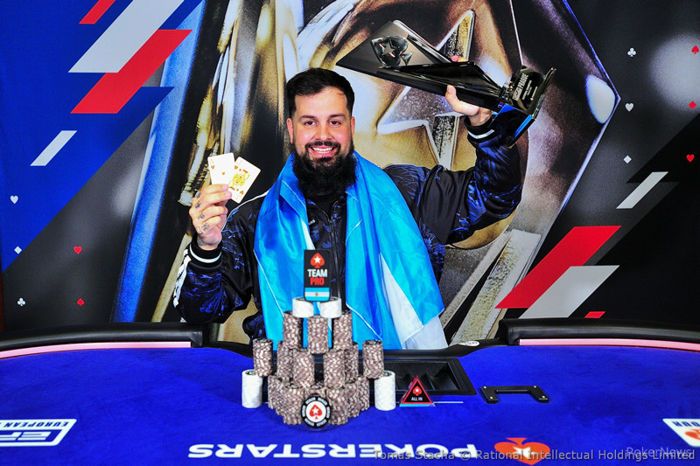 PokerStars ambassador Alejandro "PapoMC" Lococo was crowned the Eureka Main Event champion and pocketed €417,820 of the €3,028,800 prize pool. Jose Manuel Gonzalez took home the High Roller title and the €343,750 set aside for the winner.
The EPT Prague €5,300 Main Event, which was won by online qualifier Grzegorz Glowny, was just three entries short of surpassing the 2016 entry-record (1,192).
However, that figure would be eclipsed just nine months later, as 1,267 entries were confirmed for this month's instalment of the EPT Prague €5,300 Main Event.
The Eureka Main Event and Eureka High Roller also shattered their newly made records, making EPT Prague consistently one of the most popular destinations on the tour.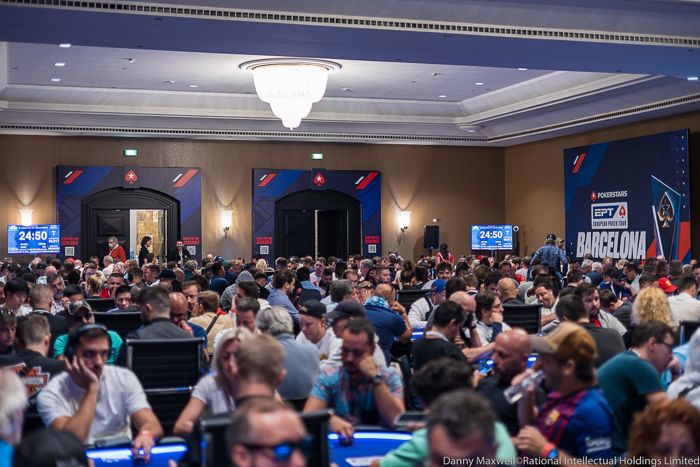 The return of EPT Barcelona, meanwhile, was one of the most highly anticipated poker festivals of the year and it didn't disappoint.
The €1,100 Estrellas Poker Tour Main Event became the largest live poker tournament in EPT history and attracted a massive field of 6,313.
The records didn't stop their either as the EPT Barcelona €5,300 Main Event celebrated a 2,294-entry field, also the biggest in its history.
Rick van Bruggen Wins Record-Breaking Estrellas Poker Tour Main Event
And just how have PokerStars been able to continue attracting such record fields? There's extra emphasis on listening to the players and taking on board their feedback. Suggestions from players have been implemented across the board, highlighting the brand's passion for players.
"This season we've been making a lot of improvements to procedural things, just to make the experience better"
"This season we've been making a lot of improvements to procedural things, just to make the experience better," said Stone. "Little tweaks to time banks, High Roller seating draws, and surveying players to listen to what they want."
"For example, we've asked players for their feedback. Not extensive questionnaires, but just little one-word QR codes they can scan at the tables and tell us what they think. We've used that a lot. Players are helping to shape the formats based almost entirely on their feedback: when should Mystery Bounties come into play? Should PLO have a big blind ante?"
"We look at rules and advice from places like the Aria for how they run their High Roller tournaments, but here we're also able to get feedback from players in regular big-field tournaments."
"We give them questions along with a mini explanation and it enables us to get targeted feedback. And we can run it in multiple stops to continue to cater directly to the players."
Earlier this month, PokerStars unveiled its 2023 European Poker Tour Schedule which includes debuting stops at Paris and Cyprus alongside the iconic Monte Carlo, Barcelona, and Prague visits.
It's going to be another action-packed year for the EPT but they are more than up for the challenge says Stone when looking ahead to the next twelve months.
"It'll be busy, that's for sure. Five events with two new destinations — and players will have expectations for the other three stops as well. But we'll be ready. The EPT has such a rich history with so many amazing stories and more destinations mean even more stories. We're more than ready to welcome players old and new in 2023."
PokerNews Cup Smashes Golden Nugget Record Prize Pool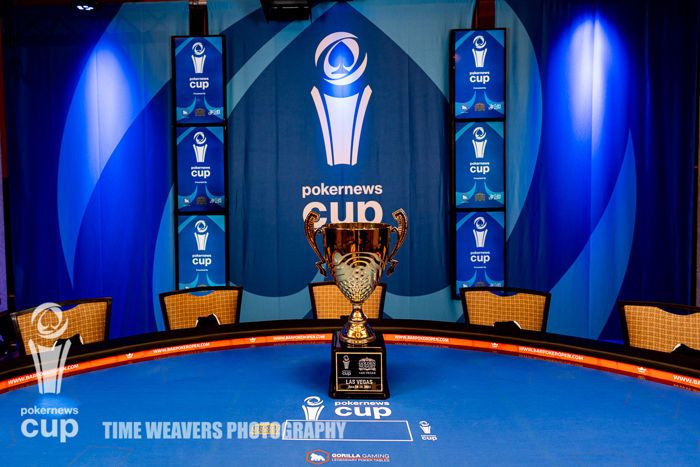 This year also saw the return of the PokerNews Cup, which was the marquee event of the incredibly successful Golden Nugget Grand Poker Series.
It was the first PokerNews Cup in just over three years and boy oh boy was it a smash hit. The PokerNews Cup came with a $1,100 buy-in and a $1 million guarantee, with some assumptions that there may be an overlay. Well, the 1,245 entries collected put all fears to one side as the final prize pool came in at $1,207,650, which also made it the largest in Golden Nugget Las Vegas history.
Gary Gelman was the last player standing and saw his bankroll increase by $202,725 after overcoming Australia's Daniel Hinh in heads-up play.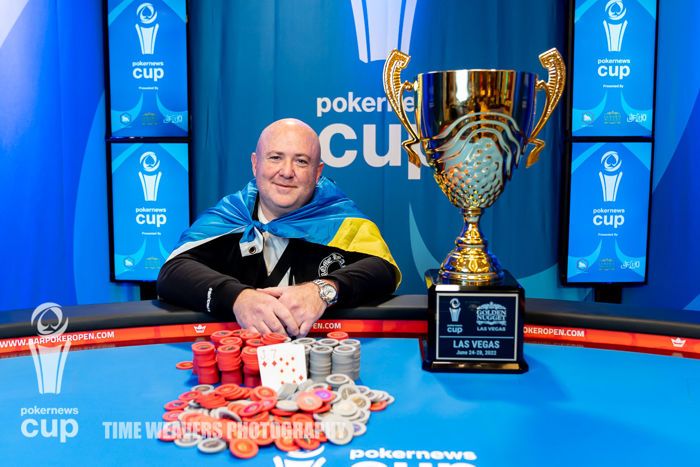 The triumph for Gelman, who was draped in a Ukrainian flag, was an emotional one.
"It is [the victory] special to me. I was born in Ukraine, I lived there with my parents when I was a kid. I also married a Ukrainian a few years ago. It has been really hard these last few months. We were actually in Kyiv in February when the war started. We had to make our way out and we brought her mother back with us." Gelman said after the event.
A second PokerNews Cup event then featured as part of the 2022 Luxon Pay Mediterranean Poker Party schedule.
The winner this time around was Unibet Poker's Arnaud Enselme, who walked away with $50,000 of the $250,000 prize purse.
"After almost two years of Covid disrupting the live poker scene, 2022 has been amazing. Every event we've attended over the past year has been hugely successful for the organizers, players, and PokerNews too of course." said PokerNews Live Reporting Manager Shirley Ang.
"The massive fields in the events have been a challenge for our staff to tackle, especially with a relatively new crew as well as the rules and regulations during the post-covid times. However, we did it with a lot of success in my opinion and I'm super proud of the whole team," she added.
Read more: A Brief History of the PokerNews Cup
Boom to Carry Over into 2023?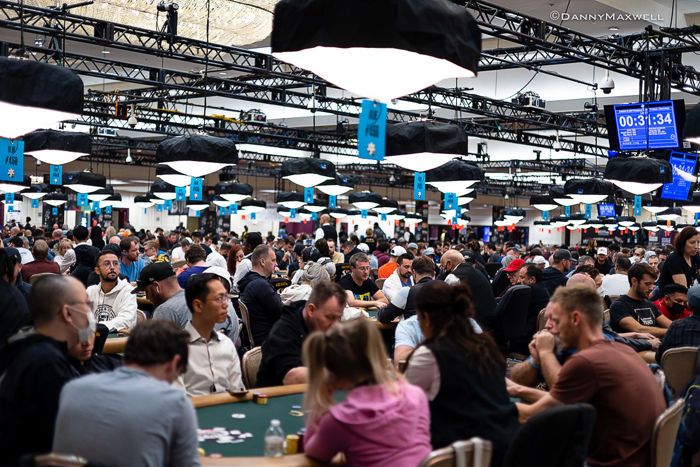 Poker operators will no doubt have been thrilled to see the demand for live poker post-covid and with what's on offer in the first few months of next year, expectations are that this boom will continue onto at least 2023.
One barometer that everyone will look to regarding the health of live poker will be the turnout for the WSOP Main Event. The 2022 WSOP Main Event became the second-largest of all time after 8,663 players tried their luck in the world's most famous poker tournament.
There were rumblings that the most recent Main Event would finally pass the 8,773-player field that took part in the 2006's edition but was just 111 more entries shy of the feat.
With the success that the new venue brought in its first year of hosting the WSOP, 2023 could finally be the year that we see the Main Event record broken.
PokerNews to Continue Live Reporting at Major Events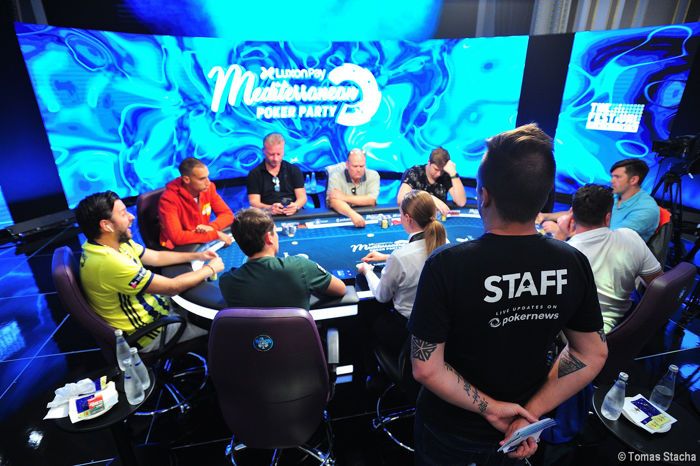 It's looking like another busy year for the PokerNews live reporting team, with Ang telling us "at least five events" were already confirmed for January 2023, starting with the upcoming PokerStars Caribbean Adventure and PokerStars Players Championship.
"It's shaping up to be one of our biggest years ever," said Ang. "We'll be covering some of the biggest events organized by our partners all over the world. This also means that we will be expanding our live reporting team and with the WSOP coming up in the summer at the newly branded Horseshoe, the team will only get bigger and better."
2023 WSOP Dates Confirmed; Initial Schedule of Events Released
Calum has been a part of the PokerNews team since September 2021 after working in the UK energy sector. He played his first hand of poker in 2017 and immediately fell in love with the game. Calum's proudest poker achievement is winning the only tournament he has ever played in Las Vegas, the prestigious $60 Flamingo evening event.