Phil Galfond Books Modest Win in Competitive First Match Against "Jungleman"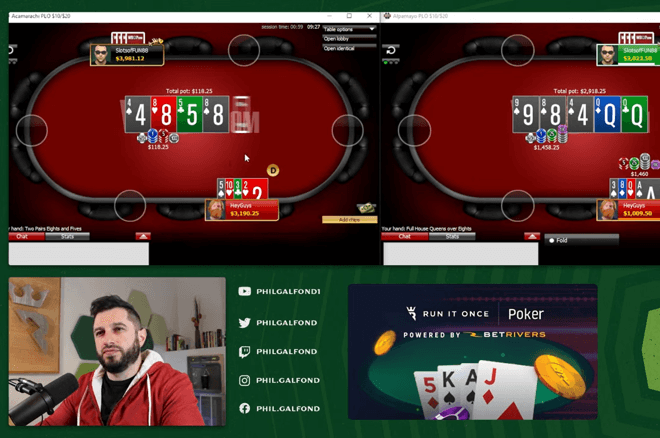 The first session of the newest Galfond Challenge likely wasn't too surprising to most who have followed the careers of Phil Galfond and Dan "Jungleman" Cates.
Thursday's four-hour pot-limit Omaha (PLO) battle on WSOP.com Thursday concluded with Galfond securing a $1,000 win, which is actually $10,000. The two online poker pros intended to play $100/$200 stakes but were limited to $10/$20 due to some deposit issues with the poker site. They're still technically playing the high-stakes version and the losing player after 7,500 hands are complete will owe the winner 10 times the deficit.
Read the PokerNews Review of WSOP.com Here!
Galfond Challenge Back in Action
Galfond, who streamed the challenge on his YouTube channel, admitted during the early parts that he wasn't playing his best and that he was a bit tired. However, he didn't use that as an excuse for a small early deficit he faced as he mentioned his opponent was also tired.
One hand that helped propel Cates into a modest lead involved Galfond raising from the button on the river with the second nuts (a straight), but then having to fold to a pot-sized three-bet. The Run it Once poker site founder was convinced the move likely meant he was up against the nut straight, but he would then find out "Jungleman" was only representing the nuts, but in actuality had just top pair.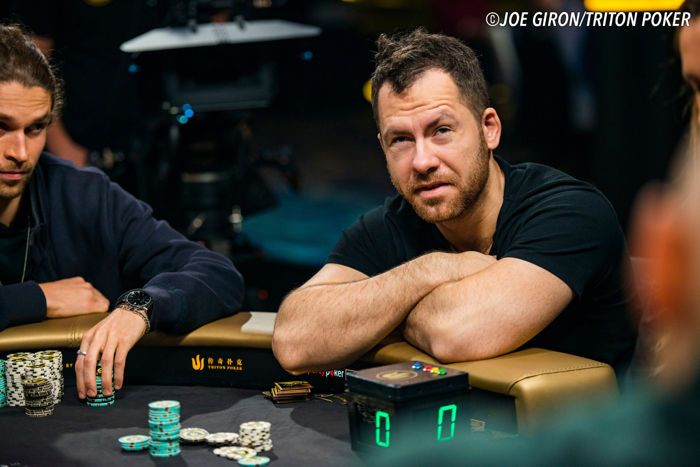 There were 21 pots that cracked $1,000 ($10,000, technically). Each player bought in for $2,000 ($20,000) to start on both tables they played, and were required to add on any time they dropped below the initial buy-in.
Galfond's most costly hand of the day came with
on a board of
when he raised pot on the river to around $1,700 only to be snap-called by
, as "Jungleman" had trips and his pocket queens served as blockers to a straight.
But the Run it Once poker coach won his fair share of monster hands, including one $4,100 pot that was all in on the turn with Galfond holding top set against a flush and double-gutter. The river bricked and the online poker pro formerly known as "OMGClayAiken" took down a crucial pot.
Galfond, who admitted on Twitter his "rust showed" and that even though Cates took the loss, he felt like he was outplayed.
Just finished my first rumble with the @junglemandan. I won $10k, but think he got the better of me today.

— Phil Galfond (@PhilGalfond)
The two skilled poker pros will return to action at 8 a.m. PT on Friday and Saturday. Both players will live-stream the match. Galfond has never lost a Galfond Challenge.
His wins have come against online poker players "VeniVidi1993," "ActionFreak," Chip Leader Coaching founder Chance Kornuth, and shortened matches against Bill Perkins and Brandon Adams.
Complete Galfond Challenge History Guide