Do You Know Which Poker Player Just Set the Record of Cashing Seven Consecutive Live WSOP Main Events?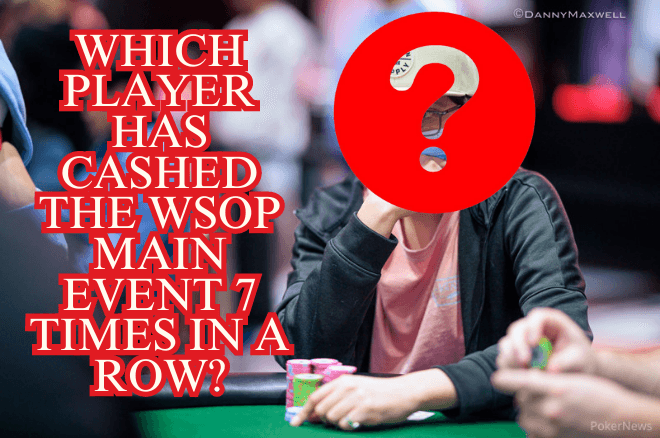 The 2023 World Series of Poker (WSOP) was the largest in history with 10,043 players, and for one player it proved to be a record-extending affair. From 2010-14, poker pro Ronnie Bardah cashed the WSOP Main Event a record five times, which was recognized on various ESPN broadcasts. However, that record seems to have fallen by the wayside as first brought to light by @TARKPOKER on Twitter.
You see, one player has managed to cash the WSOP Main Event, at least the live version, a record seven consecutive times (2016-23). The pandemic threw a monkey wrench into things in 2020 with the WSOP concocting an online-live hybrid Main Event, so technically this player didn't cash every year. However, he has cashed the last seven live Main Events, an unrivaled accomplishment.
So, who is this player? We're talking about none other than poker pro Andrew Ostapchenko, who according to the Hendon Mob has amassed over $2.3 million in lifetime earnings dating back to 2012. That includes a career-high score of $214,913 for finishing 33rd in the 2017 WSOP Main Event, his deepest run to date.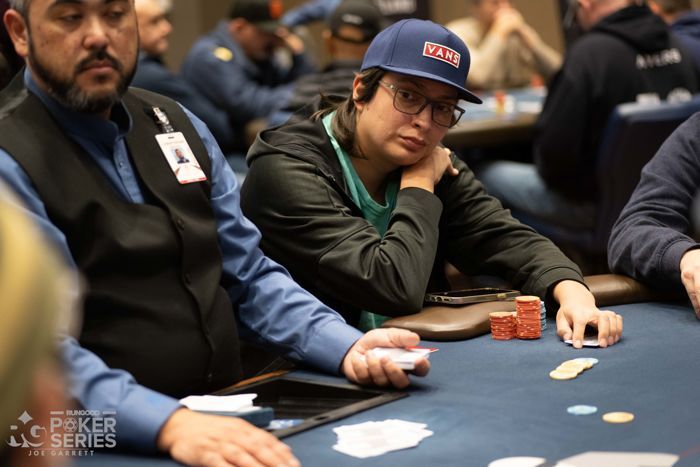 To keep his streak alive, Ostapchenko placed 546th in this year's field for $32,500 in prize money. Over the last seven WSOP Main Events, Ostapchenko has cashed for a combined $464,997.
Andrew Ostapchenko WSOP Main Event Cashes
| Year | Place | Prize |
| --- | --- | --- |
| 2023 | 546th | $32,500 |
| 2022 | 93rd | $73,100 |
| 2021 | 212th | $44,200 |
| 2019 | 541st | $24,560 |
| 2018 | 135th | $57,010 |
| 2017 | 33rd | $214,913 |
| 2016 | 633rd | $18,714 |
Bardah seemed to acknowledge his fallen record on Twitter when he wrote: "If he didn't miss any LIVE WSOP Main, then he broke it, if he missed one then not broken, even if ones he played in a row. I also did it when they paid only 10%... anyhow either way, that's awesome."
https://twitter.com/TARKPOKER/status/1679570625214443521
Record-Holder Ronnie Bardah's WSOP Main Event Strategy Advice
Executive Editor US, PokerNews Podcast co-host & 2013 WSOP Bracelet Winner.