First Five With First-Time Bracelet Winner Ronnie Bardah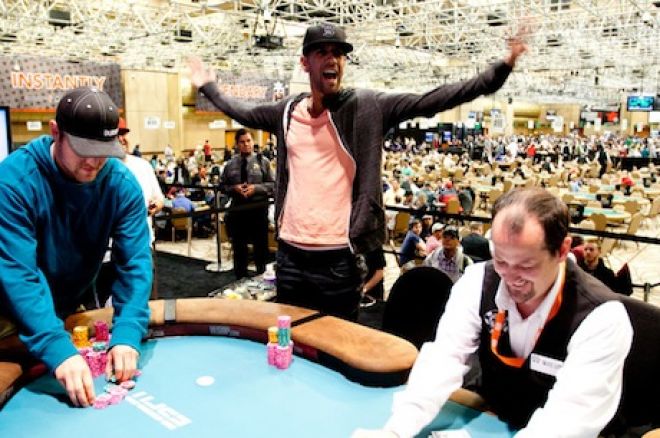 We caught up with first-time World Series of Poker bracelet winner Ronnie Bardah moments after he won Event #40: $2,500 Limit Hold'em — Six-Handed. The Massachusetts native pocketed $182,088 for the win.
What was your first thought after you won?
It didn't hit me till I stopped crying.
Who's the first person you're going to call?
My dad. He's in Boston.
What was your first thought when you saw the Rio sports book had you at 20-1 today?
I'll show them — 20-1!
What's the first thing you're going to do to celebrate?
Going home to shower, relax. It's my friend's birthday today, so we're gonna go out later. I'll be buying a bottle and pour it over his head. [Laughs]
What was the biggest turning point heads up?
I ran like God. I was hitting trips, flushes, and straights. I also outplayed him in a couple of pots. The big hand was the
.
Follow PokerNews on Twitter for up-to-the-minute news.