Five First With 2012 World Series of Poker Bracelet Winner Craig McCorkell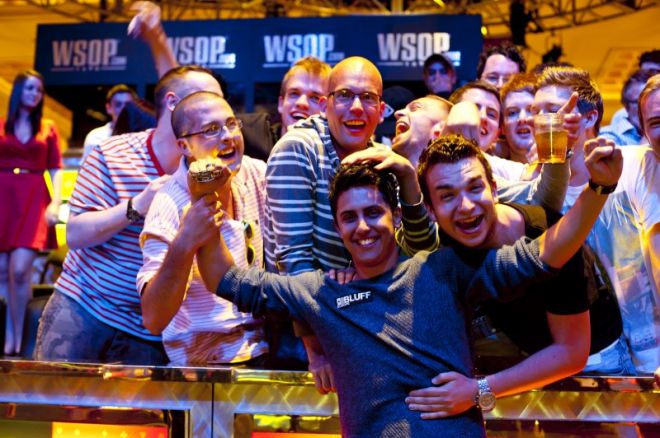 On the that night will be remembered for one of the most active rails in the history of the World Series Of Poker, we got London boy Craig McCorkell's First Five right after he won a bracelet in Event #36: $3,000 No-Limit Hold'em Shootout.

What was your first thought when you won the bracelet?
Oh, man. Just incredible happiness. I wished that my girlfriend was here. She's flying in tomorrow. I'm excited about that.
Who was the first person you called?
I called my girlfriend already, right after I won. She's been incredibly supportive. It's a alternative lifestyle that a poker player lives you know?
What's the first thing you're going to do to celebrate?
I don't know, we might wait to celebrate tomorrow. I know a few of the lads have had a couple of beers [laughing] so they might be up for heading out. But I really don't know what we'll do.
What was the first turning point in the tournament?
There were no real turning points. I played tight and solid at the start of the day. Because I play cash a lot online, I thought I had the biggest edge three to four-handed, so I waited until then to open up my game. I think I play best heads-up, so I waited until then to make my moves.
What's the first thing you're going to buy?
Actually I do know. We're going to get a dog. It's going to have to be pure breed now. My favorite dogs? I like King Charles Cavaliers. I like shih tzus too. We'll have to see.
Follow PokerNews on Twitter for up-to-the-minute news.