@AsianSpa Blogs: Dealing with Tragedy and Loss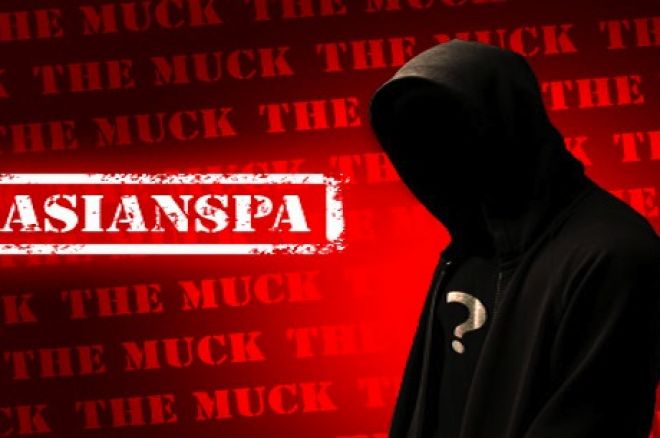 Disclaimer: The views expressed are those of the author and do not necessarily reflect the views of PokerNews.
This is the toughest blog I have ever written. While I was playing a $2/$5 no-limit hold'em game Saturday mid-morning at the WSOP and planning on playing the noon event, I received the worst news anyone can. I got a call from my dad saying my brother was on his way home from the office and was involved in a car accident. I asked how he was. My dad gave me the news that will rock you to the core — he said he didn't make it. I told them I would catch the next flight out and hung up. It all became a complete blur.
I remember just throwing the chips in my backpack and wandered to the hall thinking how this could be happening. I called a close friend and asked if she could find me a flight ASAP to Chicago because it was an emergency. She told me to catch U.S. Airways 2:42 p.m. departure which was a direct flight and emailed me the boarding pass to my phone. It was already 1:20 p.m., so I grabbed a cab and left with only my backpack for the trip. The cabbie dropped me off at passenger pick up which was so much faster and I was able to make the flight. I was in Chicago at 8:20.
My brother was the president and leader of our families trading business and was the one who kept everything going. He was a great son, a great brother, a great boss, and a great husband to my sister-in-law. I am not sure what I am going to do at this point, but I am staying in Chicago for the time being.
As you all are aware, I am pretty harsh and sometimes crude with my Twitter persona, but it does feel great receiving the amount of DMs I received. I have some of the best people on Twitter on our #TeamSpa™ Team. Thank you to everyone who reached out, it meant a lot.
I am not giving up Twitter or poker but I have to step up and try to fill in the best I can here and help fill the void and keep everything going. We have 15 employees and they along with their families count on us. I thought I was done with a "real" job when I sold the spa a few years ago, but life can change in the blink of an eye.
Live your life and remember to always say goodbye, you might not get the chance again! I was lucky enough to have spoken to my brother only they day before and he said, "be good TruthSpeaker," and chuckled as he hung up the phone. I smiled and didn't even think about it at the time, but that's the last thing my brother will ever say to me.