The Muck: Are You Morally Obligated to Issue a Refund if a Player Misreads Hand?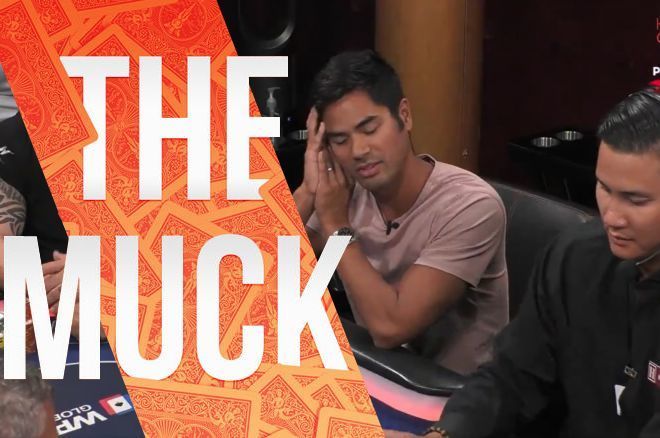 What's morally right and wrong in poker is often subjective, but one hand last week on Hustler Casino Live has many within the poker community debating if the player who won the pot is morally obligated to refund his opponent who misread his hand.
In this edition of The Muck, we share social media's take on the issue and break down the controversial hand. This purpose of this article isn't to call anyone out, but instead to get a pulse on how the community as a whole would have handled the situation.
What is that situation we're referring to? During a Hustler stream on Aug. 24, with the board showing 10♣5♠9♥5♥J♠, a poker pro who goes by the name "San Man" on the show called a $14,300 all-in bet with 6♠4♠ — six-high. His opponent, "Dr. H," is a recreational player who turned over Q♦Q♣ to scoop the $43,670 pot.
https://twitter.com/HCLPokerShow/status/1694925691824009386
Immediately after the clip spread across social media, many within the poker community argued that Dr. H should pay back the river bet due to his opponent simply misreading his hand. Clearly, San Man wasn't trying to make a hero call with six-high, which would've been playing the board. It was undoubtedly a misstep as he likely thought he had trips with a 6x5x type hand.
What's the Issue?
There is no rule in poker requiring a player to pay back an opponent for misreading a hand. And even if one existed, it would be an easy rule to abuse. There'd be players who claim they misread a hand every time they make a hero call attempt and run into a made hand.
So, what's the big deal? Well, the real issue in a hand such as the one mentioned above is that it was clearly a misread by San Man. The poker room — Hustler Casino in Los Angeles — cannot force Dr. H to refund the river bet. But many poker players have argued that a refund should be made in cut-and-dry instances such as this one.
Jeff Boski polled his X followers asking what if they would have paid the river bet back. Over 60% voted in favor of keeping all of the money, while less than 10% would give a full refund.
Mike Matusow referred to those who voted in favor of keeping the money as "an embarrassment to poker." He then questioned the morals of anyone who wouldn't give the full $14,300 back to San Man.
That was a common argument made by many within the poker community, especially among the high-stakes professional player demographic. But others claim that part of a poker player's job is to remember the hand they are holding and to be held accountable for mistakes.
https://twitter.com/beeeemo/status/1695299882880278777
"NO BET IN POKER DOOR SHOULD EVER BE RETURNED, unless someone cheats, it's the person's responsibility to know his hand , even tho he lost it's part of the game, you don't return money I'm when playing a competitive game like poker," @iim_riskyy wrote.
"Would they do it for me? If no, then no way. If yes, return the river bet," @d3wayne commented.
"if it was J4, there woulda been an investigation," @brokemogul joked, referring to the infamous Garrett Adelstein vs. Robbi Jade Lew alleged cheating incident on Hustler Casino Live last year.
In a recent heads-up match against Kevin Rabichow at The Lodge Card Club near Austin, Texas, the room's co-owner Doug Polk refunded his opponent in a similar situation as he felt it was the right thing to do.
"Should absolutely be giving the bet back when caller can't even beat a bluff. Kinda gross the other guy didn't even have a discussion to negotiate ANYTHING," @Tylerz_55 argued.
https://twitter.com/TerryCrooze/status/1695186231682867295
So, is a poker player morally obligated to refund a player who makes a call on the river with a hand that can't even beat a bluff? Instead of answering that question, we ask for you to share your own views in the poll below.