WSOP Circuit Tallinn to Cement Estonia's Capital as the Top Poker Destination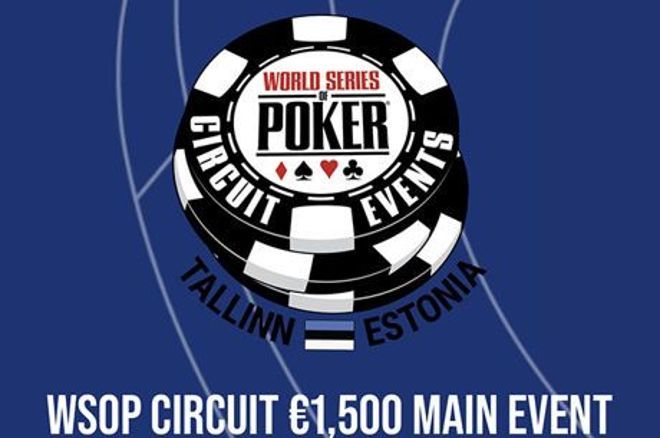 Table Of Contents
With Autumn knocking on the door, Tallinn, the Estonian capital, is getting ready for the debuting WSOP Circuit Tallinn festival, which will storm the entertaining Olympic Park Casino and luxurious Hilton Tallinn Park Hotel from September 14-24. This will be the first-ever WSOP Circuit event in Northern Europe, offering a record-breaking €1 million guarantee on the Main Event. You shouldn't be surprised it's Tallinn that has the honor to host such a prestigious event.
Why Tallinn?
Many circumstances helped Tallinn to become a go-to destination for poker enthusiasts. Located at the shore of the Gulf of Finland, this cozy town of only 450,000 inhabitants is a perfect mix of rich medieval history and a vibrant modern city. Liberal Estonian laws are friendly to poker players and operators, resulting in many Spanish and French poker pros moving to Tallinn to play live and online poker.
The Estonian capital is a popular place among northern neighbors from Finland, with a ferry trip from Helsinki taking less than two hours. Tallinn is also attractive for other poker travelers arriving by air. It takes less than a 10-minute taxi ride from the airport to reach the Hilton Tallinn Park Hotel, which is located in the heart of the city center, a mere ten-minute walk from the famous Old Town.
Modern and cozy at the same time, the Hilton Tallinn Park Hotel offers a perfect experience for poker players. The hotel's conference center is filled with poker tables several times per year for festivals such as the Kings of Tallinn, and those are memorable events. Yet, the upcoming WSOP Circuit Tallinn 2023 festival will be something else.
Tallinn Poker Scene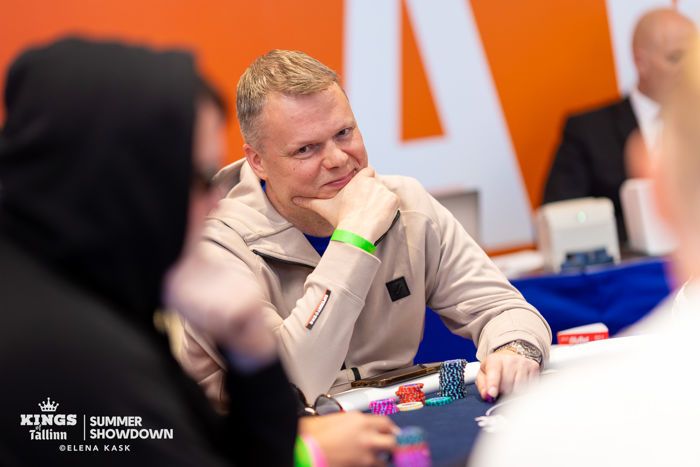 The biggest Estonian city has been the main hub of the northern poker circuit for some time. Over a decade ago, Tallinn hosted several European Poker Tour festivals, showing Baltic hospitality to an international crowd. However, from 2012 until 2015, Northern Europe seemingly vanished from the international poker calendar, but that changed when renowned poker tournament director Teresa Nousiainen, together with OlyBet Group, started a new live festival: Kings of Tallinn.
The very first Kings of Tallinn series in 2015 hosted a modest 12 events; the €1,100 Main Event attracted 111 entries and witnessed future bracelet winner Ranno Sootla earning his first significant title. Since then, the Kings of Tallinn has grown each every year. Main Event champions include Vitalijs Zavorotnijs and Juha Helppi.
12 Gold Rings and a €1M Guaranteed Main Event at the Inaugural WSOP Circuit Tallinn
The Kings of Tallinn series in February 2020 escalated expectations to new heights with a €500,000 guarantee for the €1,100 Main Event and a busy schedule of 39 events, and it was a roaring success. Although the pandemic years slowed down the live poker action, Tallinn festivals were quick to rebound, with the Kings of Tallinn and Kings of Tallinn Summer Showdown festivals attacting huge crowds before smashing all the records in 2023.
"The numbers are fantastic, to say the least, placing Tallinn and Olybet events as top poker festivals in Europe. Still, even more than that, I am so happy that we've managed to preserve the good vibes, excitement, and player experiences at our events. That has always been my top priority, and I am so happy that OlyBet Group fully supports and enables this approach," said Teresa Nousiainen.
Time for the World Series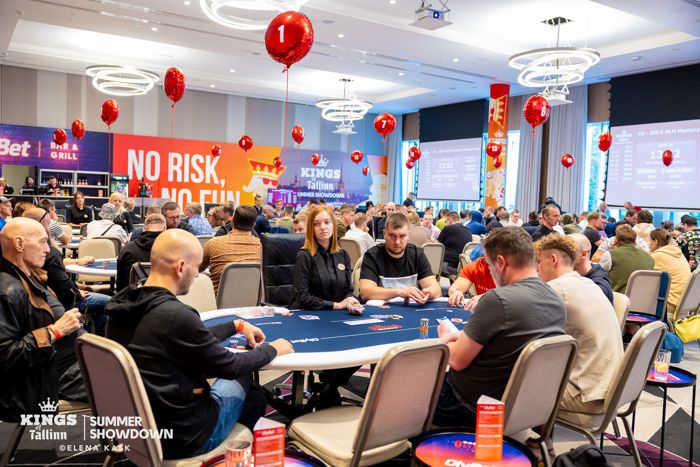 In recent years, Olympic Park Casino and Hilton Tallinn Park Hotel have hosted many successful international events, including the Patrik Antonius Poker Challenge (PAPC) festivals, The Summer Showdown series, and many others. Now, the time has come to host the first-ever WSOP Circuit event in Northern Europe, and it will be the biggest poker festival Tallinn has ever seen by far.
"Our poker events have grown from a few hundred players to huge crowds. In the last couple of series, we've sold up to 9000 tournament tickets per festival to players from more than 30 nationalities. Our €1,100 Main Event had over 700 entries in February, and now WSOPC Tallinn will have a €1,500 Main Event with a staggering €1 million guarantee! How cool is that?" said Nousiainen.
Breaking Down the Full 52-Event WSOPC Tallinn Schedule
The Hilton Conference Centre was filled with up to 60 poker tables, with 17 more tables offering a variety of cash games at the Olympic Park Casino downstairs during the recent successful festivals and series. Organizers are upping the ante for the upcoming WSOP Circuit festival, with the Hilton Conference Centre housing up to 80 tables, including an additional cash game area and two TV tables.
"I am extremely excited to be able to present the World Series Of Poker Circuit to our poker players. Tallinn is a fantastic poker destination. Hilton Park Tallinn offers beautiful and prestigious facilities for our events, and the 24-hour full-on action cash games are the best in Europe," said Nousiainen.
Together with €1 million guaranteed €1,500 Main Event, the WSOPC Tallinn 2023 festival will offer 12 Ring Events and a packed schedule of 52 events. Are you ready to discover the Tallinn poker scene and much more?