Iraq War Veteran Qualifies for WPT World Championship on ClubWPT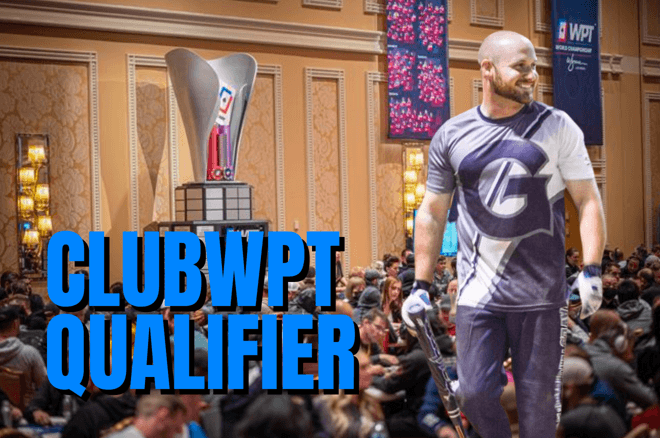 Several players have qualified into the $10,400 buy-in World Poker Tour (WPT) World Championship by playing on ClubWPT, and one of the latest to do so is Chace McKamie.
McKamie, a 35-year-old from Arkansas, started playing poker when he was nine years old and continues to play to this day. The Iraq war veteran and father of five now has a chance to play for a record-breaking $40 million guaranteed prize pool at Wynn Las Vegas come December.
PokerNews caught up with McKamie to chat about his poker background and thoughts on playing in the WPT World Championship.
Read About The 2022 WPT World Championship!
Can you tell us a bit about yourself?
I'm 35 year old, born and raised in Hope, Arkansas I'm married with five kids. I have a 17-year-old girl, 12-year-old girl, a 9-year-old girl, a 9-year-old boy (twins), and a 3-year-old girl. I was an honor graduate from Hope High School. I joined the United States Marine Corps right after I graduated in 2007. I served four years as a machine gunner. I went to Ghana, Africa and Iraq during Operation Iraqi Freedom. Since then, I worked for an electric company reading meters and turning lights off for non-payment. I went to the pipeline as a welder helper for a year and a half. Im currently building Cooper tires for Goodyear; I've been there for four years.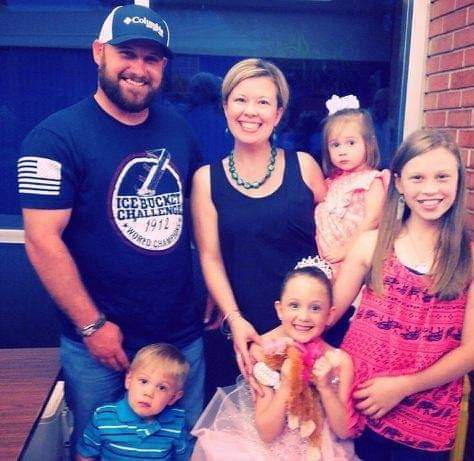 I first got introduced to poker when I was about 9 years old. My parents had your standard home game where they played all sorts of games. I learned the most from my Pop (my mom's dad). He gave me my first $5 buy-in. My high school friends would put on a friendly Texas Hold'em tournament every week. I didn't play much after high school. It was in 2017 where I played on the pipeline and really found the love of the game again.
How long have you been a member of ClubWPT and what inspired you to join in the first place?
I've been a member of ClubWpt since 2018 or 2019, I can't really remember. I joined because I wanted to get better and liked the fact I could play infinite tournaments for a monthly fee.
I've never cashed in any other tournament besides local tournaments for small amounts of money. The biggest buyin I've ever played was a $500 buy-in in Tunica. I do play local $1/$2 home games, and have some good days, but by no means am I a crusher.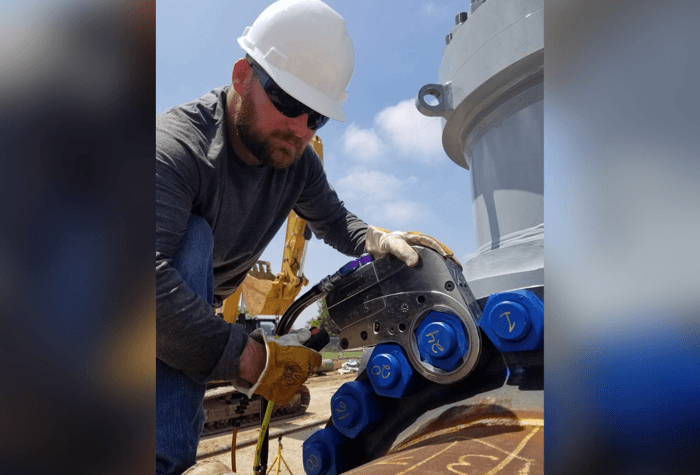 Have you had any other success with ClubWPT? If so, when and where?
This is by far my proudest poker accomplishment ... the next biggest accomplishment would be me understanding how important the positions are.
Aside from maybe winning, what are you most looking forward to about your upcoming WPT stop?
I'm mostly looking forward to the experience. This will be a dream come true. I would NEVER be able to play a $10K buy-in tournament. Looking forward to just enjoying the experience.
Are there any poker pros you would like to meet? If so, why would you like to meet them?
I would love to meet any of the greats. Phil Ivey, Jason Koon, Chris Moneymaker, Phil Hellmuth. The current stars like Brad Owen, Andrew Neeme, Mariano, and Rampage would be sweet too. I consume a TON of poker content, so all of those guys are guys I have seen a ton of and it would be surreal to meet or play along side them.
Which friends and family will be joining you?
My wife will hopefully be joining me. She recently started a new job, so that is a question at the moment.
*Images courtesy of WPT & Chace McKamie.