Tennessee Home Game Grinder Qualifies Into WPT World Championship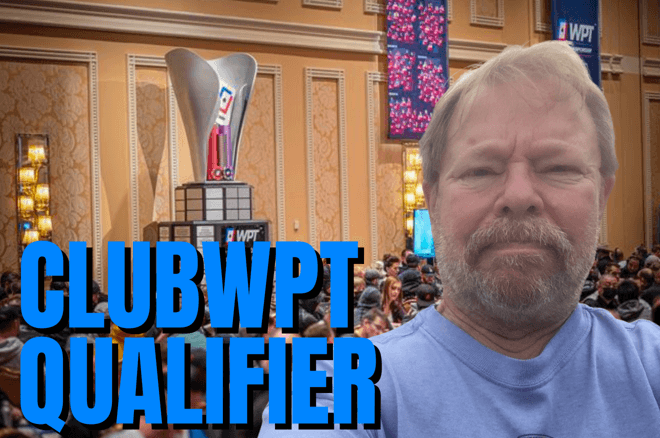 Tennessee's James Campbell started playing poker when he was just a child and continues to play today at 69 years old. In December, Campbell will play his first-ever World Poker Tour (WPT) event after winning a passport to the WPT World Championship in Las Vegas by playing on ClubWPT.
The ClubWPT qualifier will have a chance at life-changing money and experiences as the $10,400 buy-in event at Wynn Las Vegas offers a record-breaking $40 million guarantee and will attract many of poker's biggest stars.
PokerNews caught up with Campbell to learn about his poker journey, playing on ClubWPT and returning to Las Vegas to play in the WPT World Championship.
Read About The 2022 WPT World Championship!
Can you tell us a bit about yourself?
I grew up in Columbia, SC and graduated from the University of South Carolina with an Economics degree. Although my degree was in an unrelated field, I worked as a video editor. From Columbia, I started chasing a career and moved to Miami then to Memphis and Nashville. Settling into Nashville in 1985, a few partners and I founded a video post-production firm. We handled pretty much all types of projects and being in Nashville, music videos were a staple. After about 30 years of that, I retired and currently live about 30 miles outside of Nashville in Murfreesboro, TN.
When and how did you learn to play poker?
When I was a youngster, my mom introduced me to poker at the kitchen table. I was probably around 5 or 6 years old. We played for matchsticks to keep score. I liked poker from day one. So growing up, whenever I had a chance, I would play with my buddies. Throughout life, I have always tried to find a game wherever I have gone. There were some times that I didn't have a regular game, but being in Nashville, in the early 2000s, my son-in-law introduced me to a crew that ran an almost weekly tournament. I have played there for the past 20 years or so. Covid took a bite out of me being there but have recently started playing again. Also, I played online a lot in the early 2000s, in both cash and tournaments until the Feds shut that down. Never really scored anything worth talking about, but I did find that tourneys were what I gravitated toward. After the shutdown, I played over at the local weekly tourneys a lot. Whenever I could, I went to Tunica and other casinos to play cash and tourneys. A yearly business trip and pleasure trips to Vegas would always find me playing some.
Have you ever been to a WPT event before?
No, this will be my first WPT experience.
Have you ever played in any other major poker tournaments? What's your proudest poker accomplishment to date?
I went out to the World Series of Poker (WSOP) a few times in the 2006-2009 time frame. I had one cash, probably in 2006, in a $1,500 buy-in, which at the time, they announced that it was the largest starting field, around 3,200. (Maybe a Main Event was larger back then. Now, the WSOP Main is 10,000+ and many others are in the thousands of entries too, I believe. I know this upcoming WPT Main is going to have a pretty big field!) And while I didn't feel good about busting out in something like 68th place, I did contribute my stack to Michael Mizrachi.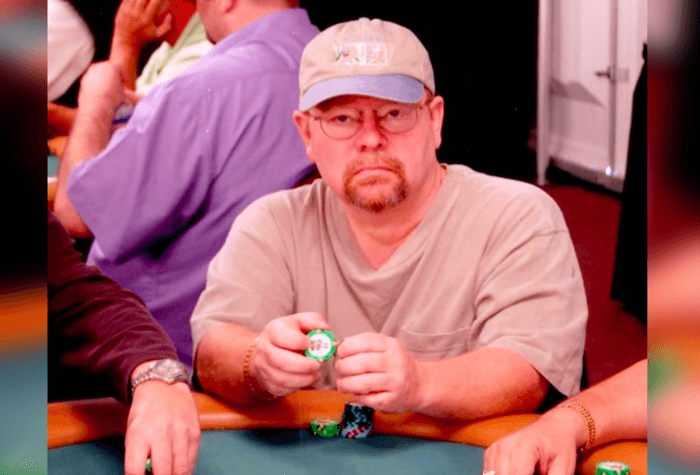 How long have you been a member of ClubWPT and what inspired you to join in the first place?
I joined ClubWPT in mid-2020. I started playing at ClubWPT during early covid as a way to just play. I found that it felt there like a more real poker game than other play money sites. Eventually, I upped my subscription to be able to enter the Diamond events. Winning the Passport to the WPT Main was sort of happenstance as I had busted out of an earlier tourney that night and was just looking for another to get into. I caught some cards when I needed to and made it to the final table. From there, I was able to bust out a few players, build my stack and got heads up. So, now I have another opportunity soon in December and hoping things work towards a good outcome there and then!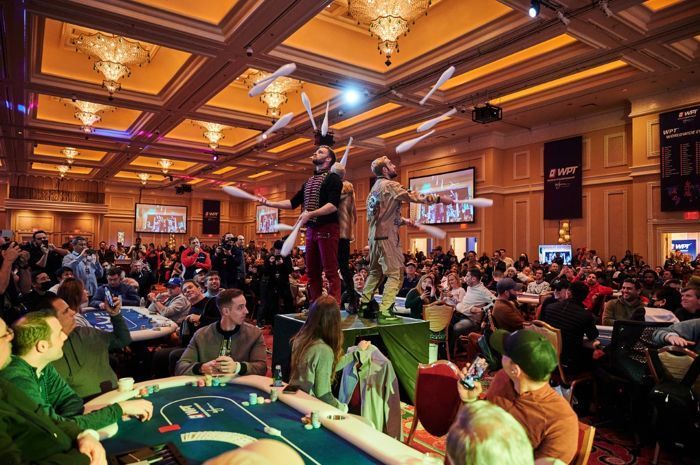 Have you had any other success with ClubWPT? If so, when and where?
Nothing major but working on it, LOL!
Aside from maybe winning, what are you most looking forward to about your upcoming WPT stop?
Mostly, I am looking to enjoy the moments being there. Poker has been a constant all my life. I am 69 years old now and enjoy the game of poker even more nowadays. My first trip to Vegas was when I was 19. We were visiting my brother in San Jose and one evening we got to talking about Vegas. Before you know it, my brother has his wife, four young kids and us all piled in the station wagon headed to Sin City. Drove all night. Stayed at Circus Circus. Hung out at the StarDust and other casinos. Left town breaking even which is always a minor win. Been back many times over the years but not lately. Haven't been to Vegas in close to ten years, so I am also relishing the opportunity to see what is going on there.
Are there any poker pros you would like to meet? If so, why would you like to meet them?
Any of them, but especially I think it would be good to meet Daniel Negreanu and Phil Ivey. I'd like to channel those guys, some when I play. Right! I used to watch WPT on the Travel channel for the first 5 or 6 years. And always appreciated Mike Sexton's work bringing tournament poker to the mainstream masses. His vision and efforts changed many people's lives, no doubt. Him and Vince Van Patten were a hoot and hit the right notes with their commentary. And of course, if he is playing, I would like to catch up with Mizrachi so I could bust him, LOL!
Which friends and family will be joining you?
My son, his girlfriend and my partner, for sure will be there. Depending on how deep I go, maybe a few others!
*Images courtesy of WPT & James Campbell.