Top Stories of 2020, #1: The Impact of Coronavirus
This year's Top Stories are brought to you by Oddschecker US.
Visit OddsChecker to get instant access to the latest odds, tips and exclusive offers thanks to their all-inclusive sports-betting portal.
Whether you like football, basketball, baseball, hockey, soccer and more, OddsChecker is your one-stop-shop to get always the best odds. Check out Oddschecker US today!
---
Cast your mind back to January 2020...
Maurice Hawkins had just won another WSOPC title, extending his all-time record to 14 rings, poker Hall of Famer Erik Seidel was headlining the Aussie Millions final table, and players were gearing up for another year of live events including the 2021 PokerStars Players Championship and the Triton Super High Roller Series in Jeju.
However, just one month later the poker landscape looked very different.
Poker - both live and online - has been severely impacted by COVID-19, making it the clear pick for the top story of 2020.
In this article, we speak with partypoker partner and casino owner Rob Yong, GGSquad member Patrick "Egption" Tardif and PokerStars Team Online's Fintan Hand to get their views on an unforgettable year for poker.
---
In the Beginning
The first signs of trouble came from Asia during February, with Macau suspending casino operations due to the outbreak and the World Poker Tour amending their Asia schedule.
However, by March things had begun to change dramatically. King's Resort, Rozvadov announced a drastic new policy that would ban Italian players "to prevent the spread of the coronavirus (COVID-19) infection." Operators began cancelling events across Europe, before PokerStars made the decision on March 9th to postpone all European events.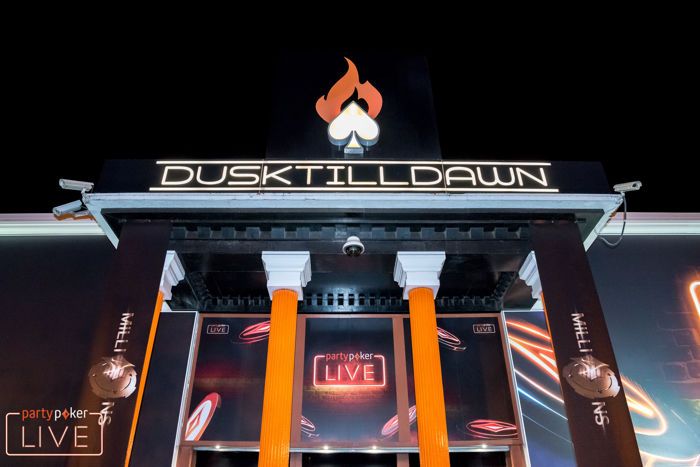 Worldwide Casino Closures
It was during March at the partypoker LIVE MILLIONS Super High Roller Series in Sochi that Rob Yong took the drastic decision to shut Dusk Till Dawn, the casino he owns in Nottingham, United Kingdom.
---
Related: Phil Ivey wins $50,000 MILLIONS Sochi Super High Roller
---
"I just thought, we have a lot of old people that come through our doors," Yong told PokerNews. "We have a lot of 70-year-olds who play. I just thought about my dad…so we shut voluntarily."
Yong says his casino was the first to shut in the world, closing its doors on March 16th. In typical Yong fashion, he signed the notice on the casino's Facebook page with the phrase "xxx happens."
"This was before any directives came out. Until we know more about this virus that's attacking old people, it just doesn't sound like a good idea."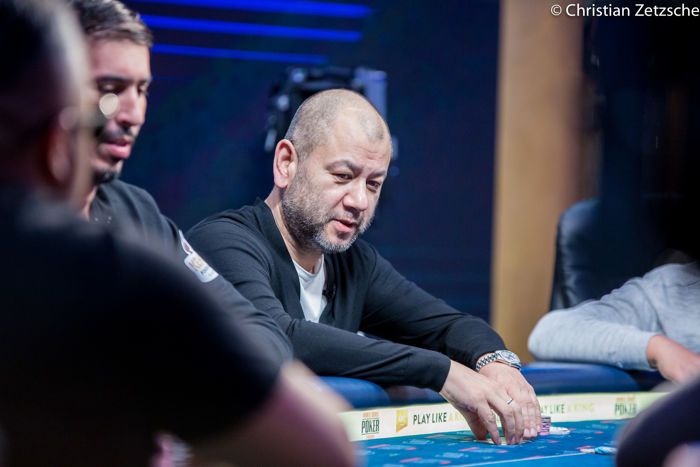 Four days later, the British government closed all land-based gambling venues, wiping 50% of the revenues (excluding lotteries) of the British gambling industry.
Live Poker Grinds to a Halt
Meanwhile, across the pond, live events were still managing to take place, including the WPT Fallsview Poker Classic where a certain GGSquad member Patrick "Egption" Tardif picked up the biggest cash of his career.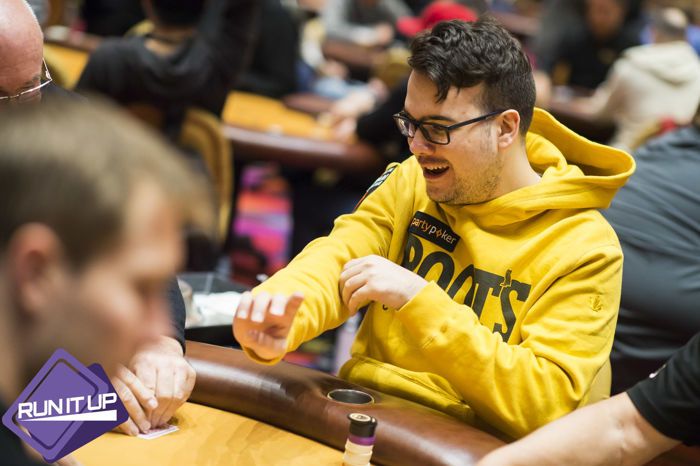 "I've had success online but to do something incredible like that was a great feather in my cap."
The result was all the more poignant for Tardif, as he was coming into 2020 off what he says was his lowest point in poker, and was motivated to undo his losing and continue the climb back to nosebleed MTTs.
However, the site of his biggest score is also the one he associates with his first memories of the coronavirus pandemic that would ravage the live poker scene.
---
Watch: GGSquad 'Egption' Patrick Tardif Running Hot & Streaming It
---
"We'd heard a bit during WPT Fallsview[about coronavirus]. People were talking about what was going on in China but it wasn't a major conversation point. We didn't give it much thought given it wasn't right in front of us.
"Fast forward two weeks and the whole world shut down."
Speaking of live poker, partypoker's live schedule for 2020 was "packed", according to Yong, with events in Barcelona, Vegas and Cyprus to name but a few.
"We were going to some interesting locations," he said. "Everyone was looking forward to it."
However, none of the above events were to take place, with WPT Barcelona cancelled and partypoker stepping in to host the Irish Open online.
---
Related: Will You Turn $10 into a $2,100 KO Series Ticket
---
"I think that was probably the first time we realised that people were going to cancel their live events. [Irish Open's] JP McCann rang me and said they were going to have to cancel the Irish Open."
Yong said that partypoker's focus for 2020 was to move towards a slightly different model of qualifying for events. The site would invest in qualifiers, rather than investing in players that were going to direct buy-in. He hoped this would lead to positive improvements in player numbers on the online side.
Attention Moves Online
Live events moving online were a feature of 2020 for many sites. Tardif says that it's one of the biggest thing that sites have done in order to adapt to the changing landscaping brought on by coronavirus.
"Series like the WSOP being ported online to GGPoker has been huge for the growth of online poker," said Tardif. "Tons of people who wouldn't have thought much of it are ready and eager to compete for pokers top prizes, and it's available without needing to travel.
By mid-March, things had really begun to pick up due to government-mandated lockdowns encouraging people to stay at home unless it was absolutely necessary.
"Tournament guarantees across every site started to shoot up," said Tardif. "New tournaments were being created and their guarantees were getting smashed. The number of new players was absurd and it felt like a poker boom!"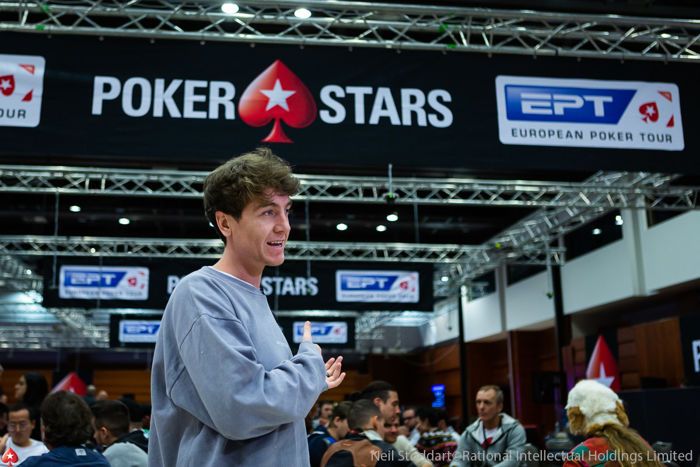 PokerStars Team Online's Fintan Hand agrees with Tardif, with the effects of lockdowns also being felt by him at the online felt.
---
Related: Check out the PokerStars Blowout Series!
---
"Everything was massive," he told PokerNews. "People were turning to poker for some community and interaction. Each day felt like a Sunday."
Hand says PokerStars prides itself on offering the best and safest place to play online, especially during the early months of lockdown. Live events, cards-up coverage for events such as the Stadium Series meant that their product continued to stand out.
He even got his hands on a SCOOP title, winning $73,653 after triumphing in SCOOP 69-H: $1,050 NLHE [Afternoon Deep Stack]
What is the Future for Poker?
Looking ahead to 2021, Yong believes that some live poker could return, but says that the outlook looks bleak and that he personally wouldn't play poker in a mask.
"I don't really anticipate there being much like poker in 2020," said. "I know the vaccine is here, but it doesn't feel like live poker is going to be thriving next year. We've been told that face masks and social distancing is going to be here until August despite the vaccine. I mean, are poker players really gonna want to play with Plexiglas and six-max tables.
"I don't think it feels like a poker tournament. I mean, poker is a social game by the very nature of it. Put in the social distancing and masks and it's not poker for me. Like, I will never play poker in a mask personally.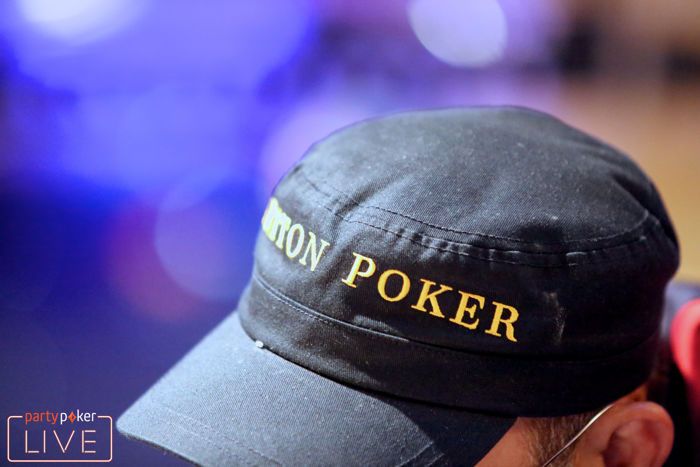 "Some of the Super High Rollers may come back because they'll play short-handed and you'll be able to test every single person."
With regard to his role as the owner of a live casino, Yong says that he spoke with a big casino group, who said they were unable to pay their rent. He says that effects of the pandemic will continue to be brutal on the live scene.
"There are hundreds of thousands of dealers without work, casinos shutting...there's going to be a lot of pain next year for live casinos. There are going to be a lot of casualties because of COVID on the live scene.
"Operators are going to be nervous to put a big guarantee on a tournament. That's going to make live poker get less numbers. You've got players who have gotten out of the habit of travelling, and then you've got the people that are using to playing online now and think it's more convenient. It's a difficult spot. I don't think live poker will be the same ever again."
---
Read More: Eight Crucial Beginner Poker Tips From GGPoker
---
Meanwhile, Tardif's hopes for 2020 are simple. He just hopes that live poker returns and that he continues to improve.
"I wasn't as big of a fan pre-2020, but as they say, 'you don't know what you got 'til it's gone!' It was a great excuse to travel, and I miss that.
"I don't know if we'll ever get the normal we once had, but whatever live poker returns in 2021 I hope it's a safe and viable option. Outside of that, I just hope to continue my climb to the top of poker and Twitch!
"The great game of poker has so many levels to it, making it this endless dragon to chase. I may never hit the pinnacle, but I intend to enjoy the pursuit and journey."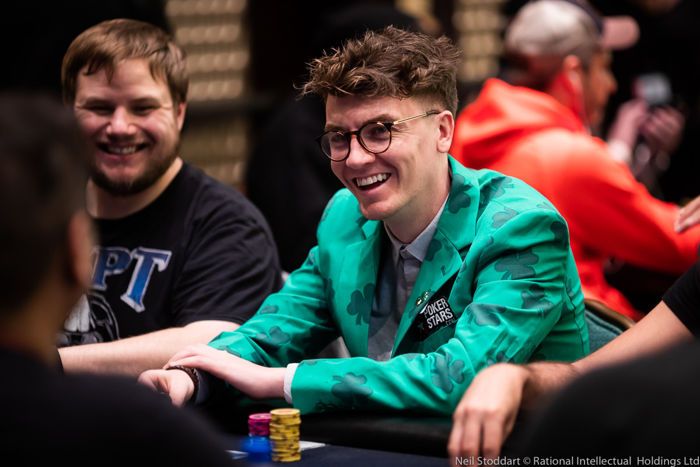 Likewise, Hand is also looking forward to a return to normal, both on and off the felt.
"I hope in 2021 people who have drifted from the game in 2020 have the opportunity to rediscover it. Obviously I hope the PokerStars Players Championship can go ahead and is a proper blowout.
"But I also hope to hug and kiss all of my friends, in the same room, by Christmas 2021."
---

Oddschecker US is 100% free to use. Get the latest odds from some of the most trusted brands in the industry, with promotions and betting tips to help you pick winners!
---