Eight Crucial Beginner Poker Tips From GGPoker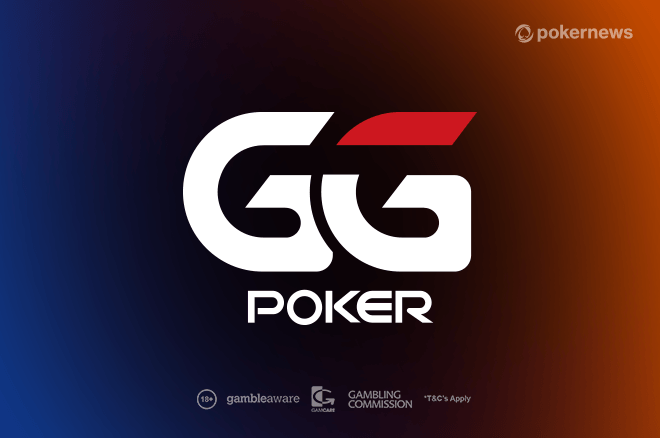 Everyone knows that GGPoker is one of the most exciting real money poker sites out there, but did you know that the poker operator has a helpful poker school website to help new players learn the basics?
Sometimes even the most experienced poker players need to brush up on some beginner poker tips.
If you already know how to play poker, have a look at these quick suggestions coming from GGPoker's 'school' and use them to win more hands.
---
1. Don't Play Every Hand
Everyone knows that the moment you sit down to play poker, that's exactly what you want to do; play poker.
However, it's generally accepted that if you play too many hands, you lose more hands, at least as a beginner.
Take your time, and take a step back and re-think your strategy.
By staying in hands for the sake of it, rather than thinking about your hand and making the logical play, you might be losing yourself money.
If you are not sure what are the hands you should play and those you should fold, have a look at this poker hands chart.
2. Pay Attention to the Cards on the Table
It's quite normal to feel overwhelmed at the poker table, especially when you play online.
The noises and beeps and alerts, as well as all of the animations at the table, can make the beginner feel quite unsettled.
While it is easy to lose focus, it's also very important to pay attention to the cards on the table.
Make sure not to misread your hand or the board if you're drawing to that straight or flush!
3. Pay Attention to the Other Players
You might not be able to look into the eyes of your opponents at the online table, but that doesn't mean you're unable to figure out what kind of player they are.
One easy way to do that, is to keep an eye on the handy indicator on the GGPoker client to see whether they are running hot or cold.
Are they playing a lot of hands or are they content to sit back and wait?
These things are important when trying to gauge what kind of player you're up against.
Also, there are a few useful poker tells that can help you figure out the best way to play your cards.
4. Don't Stay in the Hand if You Don't Have To
You've picked up ace-king pre-flop. You raise.
The flop comes four-six-six and your opponent bets big.
Don't be afraid to walk away from a hand if you feel you no longer have the winning one. Folding a premium hand might be a lot smarter than going for any fancy plays that might put your stack at risk.
CONTINUE READING: GGPoker's Daniel Negreanu Discusses #StayHome Freerolls, GGSeries and More!
---
5. Don't Bluff Until You Know How to Do It
A lot of people, especially beginners, think you need to be able to bluff well and often if you want to win at poker .
That's not so much the case. You can win pots by bluffing, but knowing when to do it and in which situations is key. And that knowledge only comes with practice.
It all comes back to figuring out what kind of player you are up against.
Will they call because they just want to see your cards or will they be more cautious and fold to your bluff?
Unless you have an answer to this question, don't bluff.
6. Don't Play Poker in a Bad Mood
"Tilt" cannot simply be defined as being unhappy or annoyed at a bad beat. It's a "mental or emotional confusion or frustration in which a player adopts a less than optimal strategy."
Think about the last bit.
How will you react when your aces will be cracked by kings? Are you 'cool' enough to stand a bad beat and continue playing as if nothing has happened?
If you don't feel you can be 'detached' enough to face bad beats and continue playing your A-game regardless of any bad beats, take some time away from your computer. You'll avoid making mistakes.
READ MORE: What Tournaments Can You Play at GGPoker?
---
7. Don't Play Drunk
What might work when you play online poker with friends for fun does not work when you play real games against real players.
Alcohol can have a negative influence on your game.
Once you start drinking, you'll find a lot harder to focus on optimal play — and that is never a good thing.
You might start to play a lot looser and play hands in ways you normally wouldn't.
8. Play at a Level That Suits You
Just because you think you can beat the high stakes doesn't mean you necessarily can.
Starting out at $0.05/0.10 or lower is what all beginners do.
The moment the stakes rise, the player skill level does as well.
Be patient. Hone your skills and gradually climb the levels as your experience grows.