GGPoker's Daniel Negreanu Discusses #StayHome Freerolls, GGSeries and More!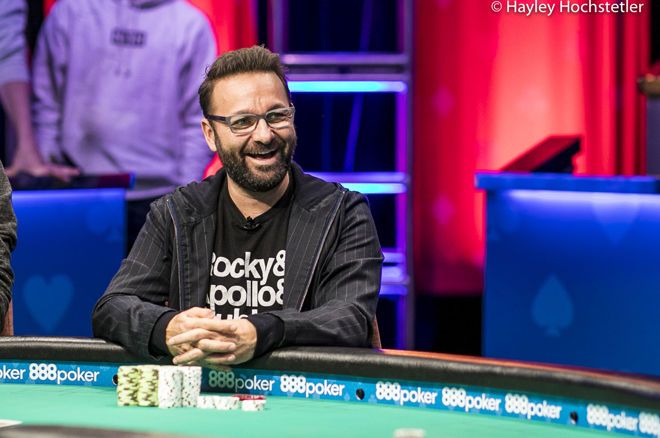 With the GGSeries on GGPoker under way, we caught up with Daniel Negreanu to talk about how coronavirus has been affected online traffic numbers, and how there's never been a better time for players to jump onto the online felt.
"Like all sites, GGPoker is seeing more people playing right now," admitted Negreanu. "I'm really proud of how they've created customer-friendly promotions by reducing tournament fees and doing $100 hourly #stayhome freerolls. The response to the High Roller Week where GG donated at least $100,000 to COVID-19 charities is awesome."
Negreanu also says that he believes the games have become easier, due to a lot more people playing poker online.
"Sure, there are more pros playing too, but they represent the minority of players, not the majority!"
One tournament that has gone from strength to strength is the GGMasters, the site's marquee tournament every Sunday, something that Negreanu doesn't shy away from being an enthusiastic supporter of.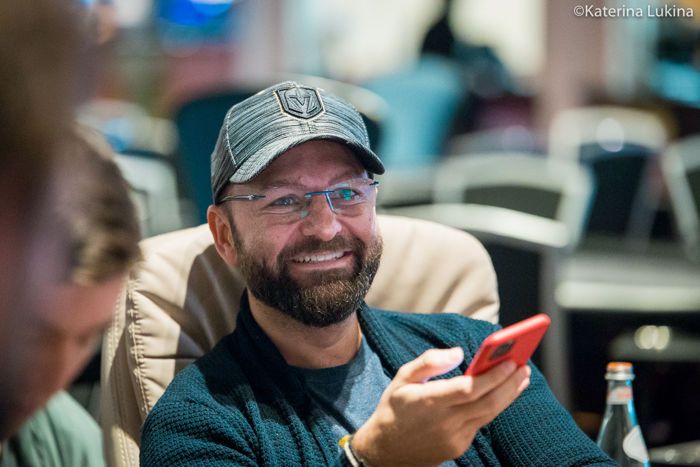 ---
---
"I love this tournament! It's a freeze-out which allows for an even playing field. If you have the $150 buy in, you don't have to worry about possibly re-entering 5 times and being in for close to $1,000. For those that sign up on time, they get bubble protection!
"A nice advantage for those players, where for example, in a 2,000 player field even if they finish five away from the money, they get their buy in back. Lastly, the leaderboard. This is a massive prize for the top dog by the end of the year with an ambassadorship worth up to $500k."
---
---
It was already a generous guarantee, but it just keeps on getting bigger! GGPoker recently announced that the guarantee was to increase from $400,000 to $500,000. We asked Negreanu why he thinks players love it so much?
"There was clearly a push in the poker community for more freeze out style formats," Negreanu told PokerNews "I'm quite active on social media and I consistently heard casual players, who make up the majority of the player pool, clamouring for no reentry. It's real poker from hand one. Lose all your chips, that's it. Reentry doesn't offer you that kind of prestige from the outset. Instead, you have a lot of shrug-shove style play that is oft putting to the majority of players."
With the POY race already hotting up, Negreanu is looking ahead to a new ambassador joining the GGPoker ranks at the end of it, especially as it will reward the hard work that has gone in throughout the year.
"I think the race is exciting and I follow it closely. I have always loved POY style competition and this is the purest you will see. 52 events, a final table heavy point system- no reentry. I think this winter you are going to see some real drama down the stretch. Whoever wins that award will most definitely have earned it!"
Poker players have been increasingly drawn to the online felt in recent weeks, and Negreanu says that the most common feedback that he receives about GGPoker is simple - it's fun - something Negreanu says is the biggest compliment he could hope for.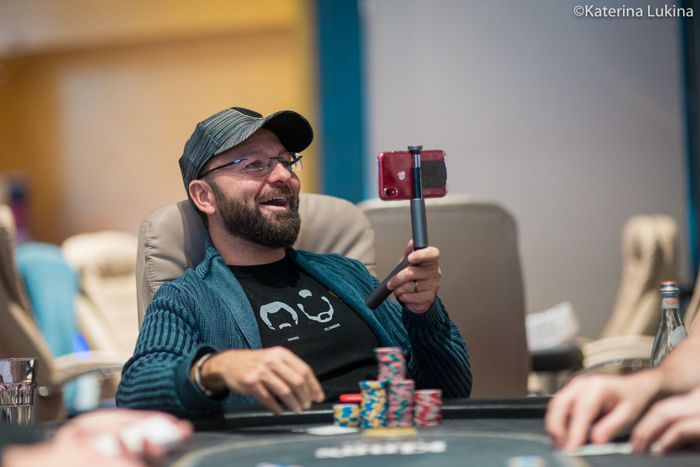 "Poker is supposed to be fun and GGPoker puts a priority on fun with all the added bells and whistles like rabbit hunting, the ability to squeeze your cards, and the new Spin & Gold challenges. GGPoker offers the best online poker software in the world. I feel very confident in saying that, especially when it comes to the mobile client."
"Poker is supposed to be fun and GGPoker puts a priority on fun."
With the GGSeries and the $100 #StayHome freerolls, there's something for everyone right now on GGPoker.
"The freerolls are incredible. Running every hour, you could literally build a bankroll from the ground up. Also, the growth of the GGSeries has been mind blowing frankly. Going from $3 million in guarantees to $50 million in just one year. It's amazing."