$500K Sponsorship Package Up For Grabs at GGPoker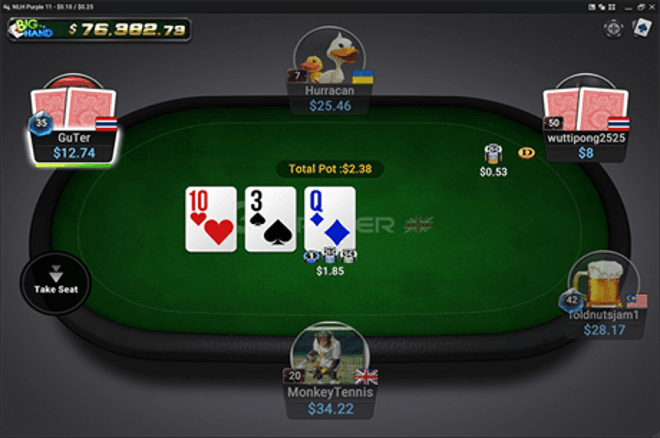 $300,000 guaranteed, one event, one entry, one Player of the Year is how GGPoker describes its flagship tournament the GG Masters. This weekly event not only gives you the chance to win a top prize in the region of $45,000, it also makes it possible to become a GG Poker sponsored player, something worth up to $500,000.
The GG Masters runs every Sunday at 4:00 p.m. and costs $150 to buy-in directly, although there are $15 buy-in satellites feeding into it. Everyone sits down with 10,000 chips and plays to a superb blind structure starting at 25/50/5a. The first 14 levels are 12-minutes each, with levels extending to 15-minutes thereafter.
What makes the GG Masters one of the most prestigious online Sunday tournaments is the fact it is a complete freezeout; once you bust from the GG Masters it is game over!
The main reason GG Masters is a freezeout is you earn Player of the Year (POY) points based on your finishing position in the $300,000 guaranteed tournament. POY points are accumulated throughout the year with the eventually winner being crowned the GG Masters POY and becoming an ambassador of GGPoker, just like Daniel Negreanu, Bryn Kenney and Felipe Ramos.
This ambassador package is worth up to $500,000 according to GG Poker. Details of the package are not currently available, but we will share them with you when they come to light.
Pad Your Bankroll With a $600 Bonus
Become a GGPoker ambassador while enjoying a $600 welcome bonus!
Those players finishing in positions second-through-tenth on the leaderboard win entries to GG Masters tournaments throughout 2021. This alone is worth $78,000, making this a mega promotion with up to $1.2 million of added value!
Points are awarded using the following formula: f * sqrt(Prize pool / k)
k is the place of finish
f=2.0 (1st place)
f=1.5 (Final table)
f=1.0 (In the money)
f=0.5 (Bubble)
What Does a Typical GG Masters Look Like?
Last week's GG Masters attracted a field of 1,911 players who fought it out to finish in the top 326 places where the $300,000 prize pool was awarded.
Brazil's Ricardo "MacacoCidado" Nascimento was the last man standing and he turned his $150 investment into $44,945. Nascimento defeated "ppak" of Macau heads-up to secure the top prize, resigning the runner-up to a $32,038 consolation prize.
| Place | Player | Country | Prize |
| --- | --- | --- | --- |
| 1 | Ricardo "[email protected]" Nascimento | Brazil | $44,945 |
| 2 | ppak | Macau | $32,038 |
| 3 | MaoZeDonk | Austria | $22,838 |
| 4 | try harder | Canada | $16,280 |
| 5 | CanSeeYourCards | Austria | $11,604 |
| 6 | Saymon "voltaPLZnezio" Nascimento | Brazil | $8,272 |
| 7 | spaghettimonster | Iceland | $5,896 |
| 8 | estJESUS | Canada | $4,203 |
| 9 | I will shove | Israel | $2,996 |
Claim Your $600 Welcome Bonus Today
Download GG Poker via PokerNews today and get your hands on a welcome bonus worth up to $600. Deposit between $10 and $300 to see that deposit swell by 200% up to $600 in the form of a bonus.
The bonus releases into your account in $10 increments and you have 90-days to release as much as you can into your GG Poker account. $10 is released for every 6,000 Fish Buffet points you generate, or for every $60 in layman's terms.
Playing at Rush & Cash games does not count towards releasing the bonus cash.