Earn 35 Percent Rakeback in the Betfair Loyalty Program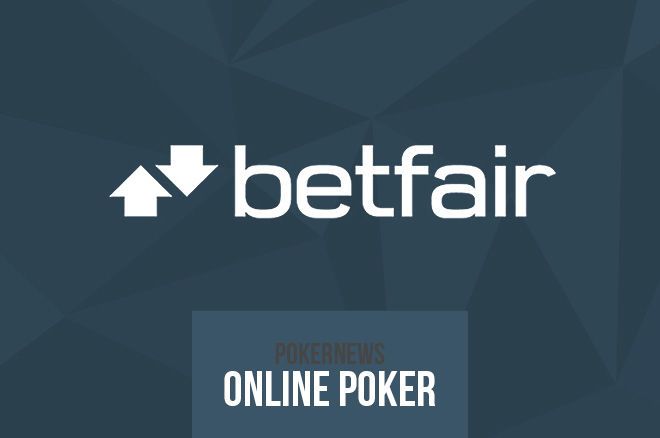 Table Of Contents
Just about every reputable online poker room has a rewards program.
Some are easier to understand than others and may offer random rewards instead of you knowing in advance what you can expect.
If you are looking for an easy to understand rewards program with fixed rewards, look no further than the Betfair Loyalty Club at Betfair Poker.
Read on to learn more about this three-tiered program and how you can earn up to 35 percent in rakeback!
Want up to 35% rakeback at Betfair Poker?
Register a free account to get an immediate signup bonus!
REGISTER HERE
Earn Loyalty Points
The Betfair Loyalty Club is based on earning Loyalty Points. You can earn points in each real-money cash game and tournament fees at the rates below.
| Rake/Fees | Loyalty Points |
| --- | --- |
| €1 | 25 Points |
| £1 | 30 Points |
Advance Club Levels
The Betfair Loyalty Club features three tier levels. All players start at the Bronze Level where we are afraid to say there aren't any special rewards.
This all changes if you earn at least 1,250 Loyalty Points a month as this will advance you to the Silver Level where you can exchange 1,250 Loyalty Points for €10 for every 1,250 Loyalty Points. This equates to 20 percent in rakeback!
If you grind a bit harder you can advance to the Gold Level once earning 12,500 Loyalty Points in a month. Rakeback for Gold Level members increases to 37.5 percent in rakeback as every 1,250 Loyalty Points at this tier can be exchanged for €17.50.
Whatever level you achieve you will start the next month at the same level. However, this doesn't mean you will be grandfathered in for life as you will need to maintain the monthly Loyalty Points needed for that level or you will drop down the following month.
| Loyalty Level | Monthly Loyalty Points | Potential Rakeback |
| --- | --- | --- |
| Bronze | 0 | |
| Silver | 1,250 | 20% |
| Gold | 12,500 | 35% |
Sign Up To Betfair Poker Today
If you want to win big in Twister Poker and in the Twister Races, you will obviously need an account at Betfair Poker.
Don't worry if you don't already have an account as we have your back with an amazing welcome package.
Simply download Betfair Poker via PokerNews and you will get to spin the special welcome wheel where the top prize is €10,000 cash once you have created a poker nickname in the Betfair Poker software.
| Prize | Number of prizes being offered |
| --- | --- |
| €10,000 cash | 1 |
| €20 Twister tickets | 400 |
| €10 Twister tickets | 500 |
| €5 Twister tickets | 1,400 |
| €2 Twister tickets | 5,000 |
| €1 Twister ticket | 35,000 |
| €0.50 Twister ticket | 65,000 |
In addition, special easy-to-complete poker missions are unlocked once you've made your first deposit. Complete them and you'll receive a spin on the Platinum Bonus Wheel, with more spins awarded for each mission you complete. This special wheel makes it possible to win up to €2,500 cash.
| Prize | Number of prizes being offered |
| --- | --- |
| €2,500 cash | 1 |
| €1,000 cash | 2 |
| €100 cash | 50 |
| €10 cash | 150 |
| €5 Age of the Gods Twister ticket | 200 |
| 20 Age of the Gods free spins | 3,000 |
| €1 cash | 20,000 |
| €1 Twister ticket | 20,000 |
| €0.50 Wild Twister ticket | 40,000 |