5 Ways to Play Real Money Poker Without a Deposit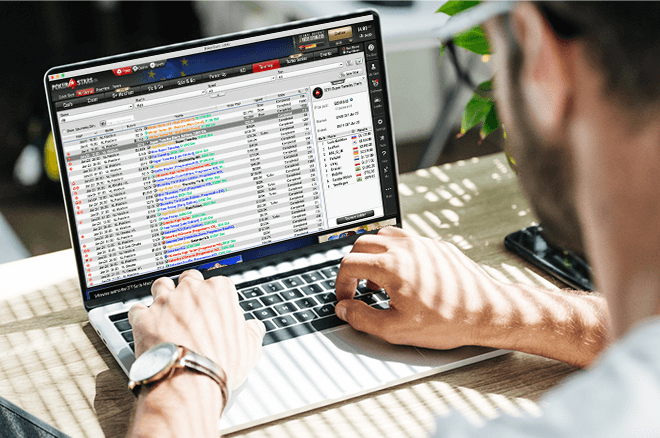 Looking for ways to play free poker games and potentially win real money with no deposit needed? You are not alone.
This article doesn't list all the poker games where you can win real money out there.
Instead, it focuses on the top ways to get free poker money and play exciting online games at the best poker sites.
In other words, it gives you the chance to play on the best free poker sites where is is possible, with some luck and skill, to win.
Let's get to it.
PokerStars Free Money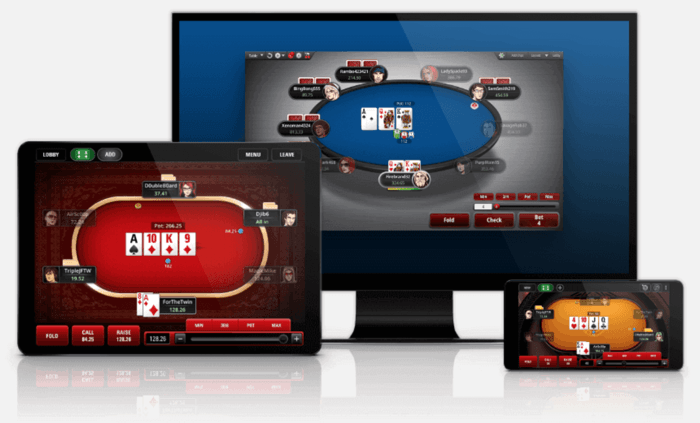 With PokerStars being a synonym of 'online poker,' it's not surprising that lots of players are on a constant lookout for free PokerStars money.
PokerStars is the largest online poker site in the world and offers an incredible amount of games. These include popular variants like Texas Hold'em and PLO, as well as more nice games like those included in the Dealer's Choice poker list.
There are multiple ways to get PokerStars free money and play real money games on this website with no deposit required.
Free £20 in PokerStars Money
As a new player your path to free money on PokerStars is very easy. The website offers a good number of no deposit bonuses on signup giving you a good free bankroll to finance your games.
Most players are eligible for a free £20 bonus (a deposit of £10 is required) that includes £10 in tournament tickets and £10 in free money to play any games you like.
To access the bonus you need to use the bonus code "TWENTY" when you make your first deposit.
PokerStars features also different free money offers for US players depending on whether you are in the states of New Jersey or Pennsylvania.
Use the button below to verify what free PokerStars money bonus is available for you.
Bonuses aside, the best way to get a free poker bankroll on PokerStars is to use the site's freeroll.
Freerolls are poker tournaments with no entry fee where a number of players win prizes like free money or entry tickets to real money events.
As usual, PokerStars is where you can expect to find the richest freerolls to play online. To find more info on the free games on this website, continue reading or click here.
How to Build a Free Poker Bankroll
The free money to play on PokerStars isn't the only way to build a free poker bankroll and play to win real money with no deposit needed.
In the part that follows, we examine some other options to play free poker for real money using the no deposit bonuses available at the top sites.
GGPoker No Deposit Bonus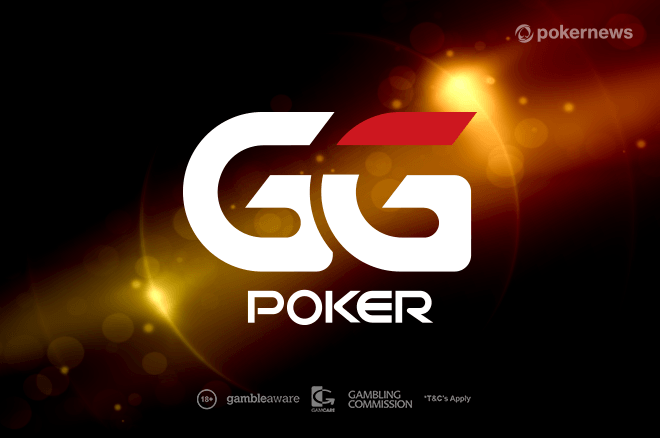 If there's one thing we learned in 2020, is that GGPoker has big plans for the future. Not only they managed to take the World Series of Poker online, but they also came into the market with a spectacular and feature-rich poker client.
The best part? They really want you to try it.
If you aren't familiar with this site, here's a comprehensive guide to Spin and Gold poker games.
---
888Poker No Deposit Bonus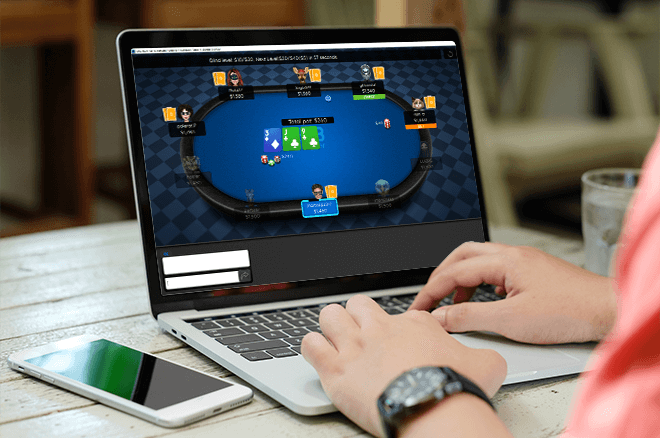 In case you prefer to 'play it safe' and you are not ready to try a new poker operator, 888poker is the perfect fallback option.
This huge poker site is home to some of the finest poker action on the internet, with impressive numbers in terms of events, players online at the same time, and money to be won at the tables.
888poker runs a great number of tournament series, with second-to-none cash prizes on tap almost on a daily basis.
To help you get started, 888poker gives you a 'good luck' welcome package with everything you need to start with a £20 poker bankroll and win real money with no deposit required.
The bonus to play poker for real money and no deposit at 888poker includes:
£2 in free money to play cash games
30x £1 tournament tickets
This is a great option to play poker and win real money for free without passing through endless freeroll tournaments.
It's worth being noted that this is only one of the promotions available at 888poker, as this site is famous for its lavish bonuses.
To activate the offer and claim you free £20 poker bankroll, click the button and follow the instructions that follow. The bonus will be yours right away.
---
Poker Freerolls for Real Money
Because we all have to start somewhere, right?
Freeroll poker tournaments are the ultimate way to play poker and win real money with no deposit required, and all the top poker sites give you plenty to choose from.
In this last part of our guide to playing real money poker without a deposit, we are going to examine the best offers to play free poker for real money.
PokerStars Freerolls
PokerStars offers freerolls in all of its poker games, including Texas Hold'em, Omaha and Seven-Card Stud, running multiple times a day, every day.
These free poker tournaments feature real money prizes ranging from a few bucks to a lot more.
New players who opened an account on the site after March 27, 2020 can join the daily Welcome Freerolls and play poker to win a share of $1,000 for free.
Popular free poker tournaments on PokerStars include also the free-to-play Start-Up Freeroll events. These tournaments run every Wednesday and Sunday at 1 p.m. 13:00 ET and feature an added prize pool of $250 each time.
>> See the freerolls on PokerStars
---
GGPoker Freerolls
GGPoker's determination to chase PokerStars and challenge the largest poker site in the world in every bit of their activities is reflected in the GG's freeroll schedule as well.
During these months, GGPoker launched a new initiative called the StayHome Freeroll, a series of $100 free poker tournaments running…every hour, every day!
While we understand the purpose of the #stayhome campaign, as poker players looking for value, we'd love these $100 free poker tournaments regardless.
Keep in mind that you can play one $100 freeroll a day, so you need to be smart to pick the right one for you.
If you play to have fun and you like to challenge lots of players, go for the ones starting at the peak hours and fight your battle.
But if you only want to play poker to win real money for free, you might want to set your alarm to the early hours and get to the tables when most other players are asleep.
>> See the freerolls on GGPoker
---
partypoker Freerolls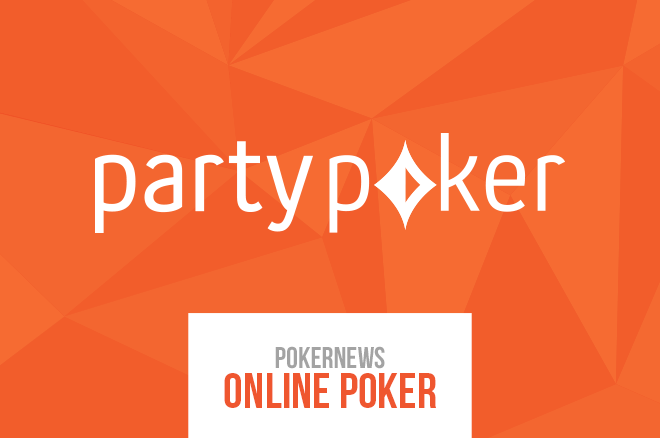 partypoker is one of those sites that tend to fly off the radar quite easily - and every time this happens to you, you make a very big mistake.
Part of GVC Holding, a group that is to gambling what Coca Cola is to…well, anything else, partypoker is a superb poker site, especially for those who are just getting started with the game.
Once on the site, you'll find plenty of free poker tournaments with lots of real money prizes up for grabs.
Partypoker is really good at catering poker games for beginners and new players alike, so the field tends to be softer than on other poker sites.
If you are interested in free poker tournaments, this page on the partypoker website publishes a full list of their scheduled events.
But those are not all the freerolls you'll find on the site. partypoker runs numerous free events for their poker community on social.
The special free poker games for real money are often password-protected, so you'll need to keep an eye on PokerNews and their social channels to get the latest partypoker freeroll passwords.
>> See the freerolls on partypoker
Unibet Freerolls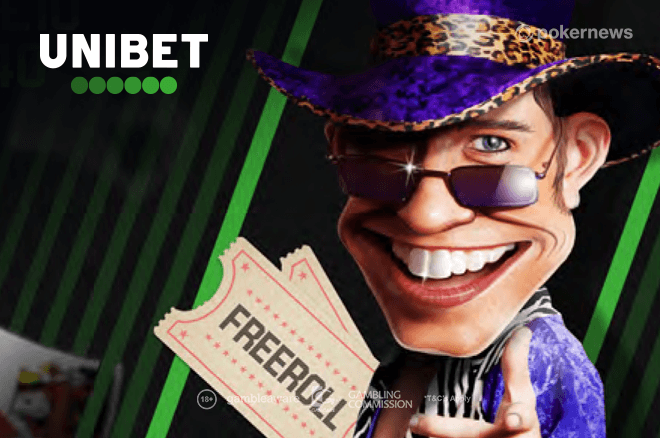 Unibet Poker offers freeroll tournaments hourly with ticket and cash prizes each day.
Some do require a condition to meet, whether an achievement or invitation, to enter. Unibet's £10 free poker bankroll doesn't require a deposit and the site has a variety of others, like the Double Trouble, the €500 Welcome Freeroll, the Open Bounty Freeroll, the €25 Gtd. Bounty Hold'em Freeroll and more.
If you want to play free poker for money and you want a daily option to get yourself accustomed to the style of play, try it out now at Unibet.
>> See the freerolls on Unibet Poker
Bet365 Freerolls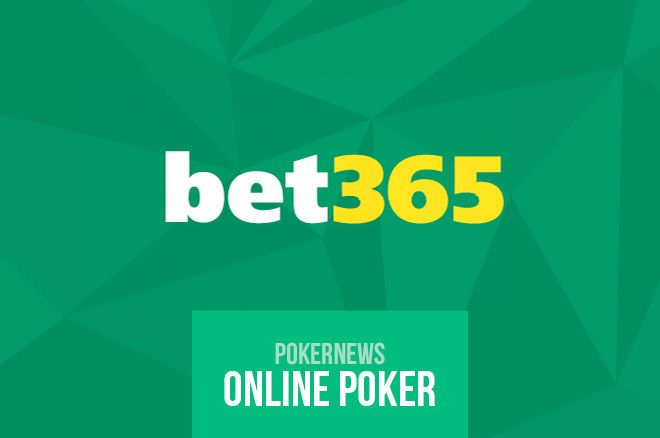 bet365 Poker also has some free-to-enter poker tournaments with their listings updating every 60 seconds for those who are really invested in their poker games and know that online poker can make them some real money.
Current tournaments running at bet365 at the time of publication include €25 and €50 Gtd Freerolls and a special 'Mission' tournament.