Alec Torelli's "Hand of the Day": Crazy Hero Fold vs. WSOP ME Leader Joe McKeehen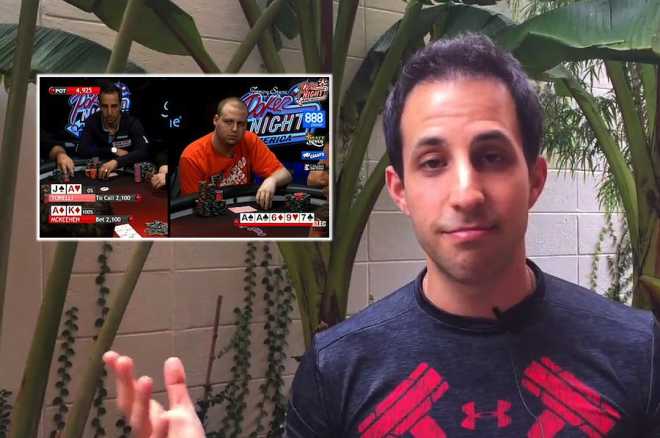 Alec Torelli is a poker professional originally from California, but travels the world full time with his wife, Ambra. Torelli has over $1.5 million in live tournament earnings (including two World Series of Poker final tables and two World Poker Tour final tables) as well as over $500,000 in online tournament earnings. Outside of poker he and his wife manage a million-dollar online business which travels the world with them.
In Torelli's "Hand of the Day" series he analyzes hands played by him and submitted to him by others. Today he looks at another challenging hand he played against current World Series of Poker Main Event chip leader Joe McKeehen recently while appearing on Poker Night in America.
* * * * *
For the second time in the same session on Poker Night in America I was faced with a tough decision versus current 2015 WSOP Main Event chip leader Joe McKeehen.
As I mentioned in last week's hand, McKeehen had been playing an incredibly solid game and never made it easy for his opponents to win a pot.
Check out this crazy predicament I found myself in here!
At the risk of being labeled nitty, I decided to make a hero fold. A combination of hand reading, history, and instinct led me to conclude my hand was no good, despite only needing to have the best hand 30% of the time to justify a call.
Let's examine a bit further each of those three decision-making factors:
1. Hand Reading
For a mathematical breakdown of my call/fold decision, see the chart below (click to enlarge). I gave McKeehen no bluffs (because in this specific spot I simply didn't think he was bluffing), and a wide range of value betting hands.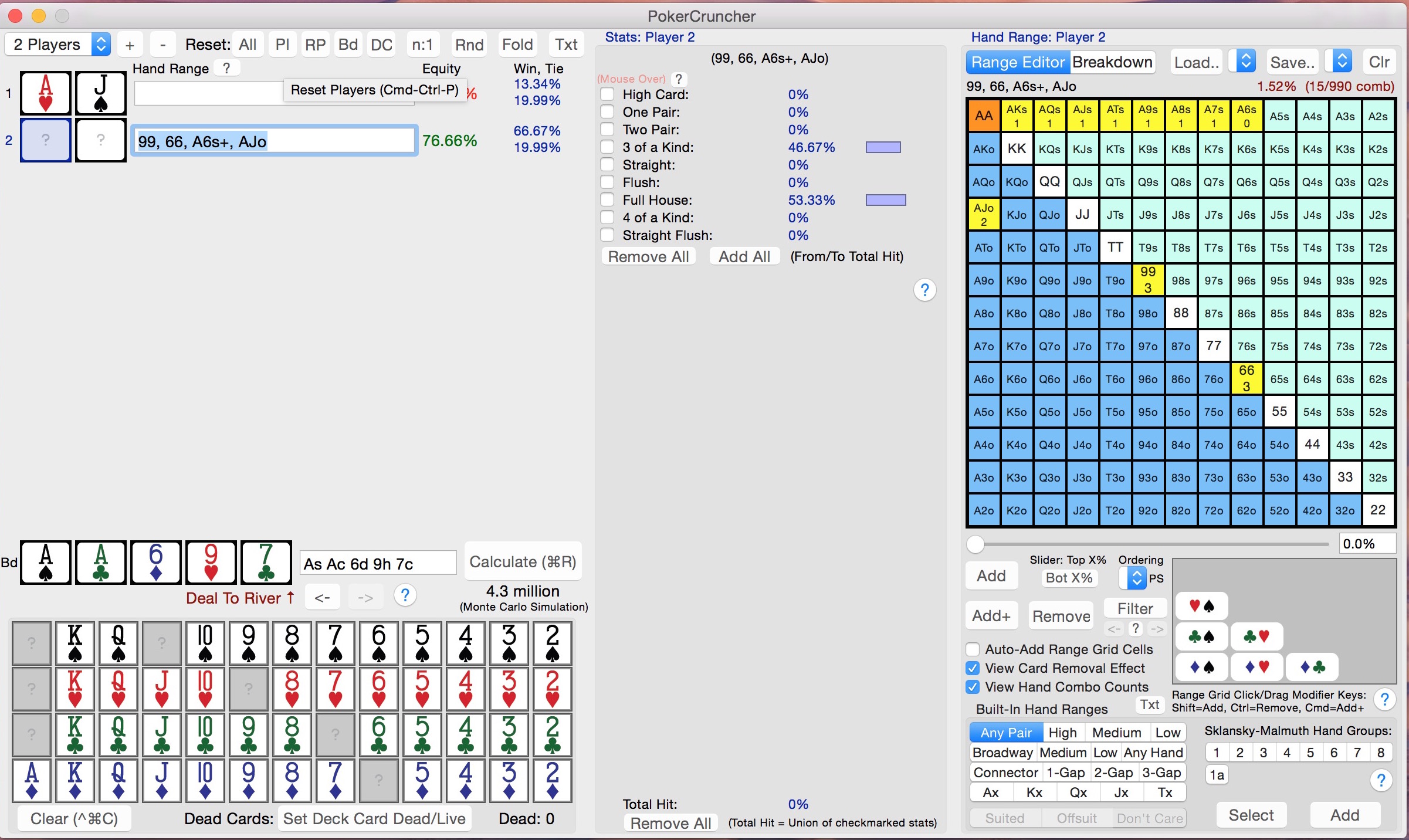 Still, I didn't have enough equity to justify calling. Keep in mind I was being liberal with the range I gave Joe (thus attempting to give credence to a call), and still I couldn't find enough equity to call.
Moreover his near pot-sized bet on the turn — and his incredibly strong line of leading three times on an extremely dry board — led me to give him credit for a premium made hand.
2. History
I had no reason to think that McKeehen would pull a big, unexpected bluff on me here. He had been playing extremely solid to this point thus far, so much so that the simple fact that he raised under the gun was enough for me to conclude he was strong.
When facing a big decision on the river, it's common logic to reason "this is one of the best hands I can have here, so I call." But what's far more practical is understanding how your opponent views you. Ask yourself "Is he's likely to bluff me in this spot?"
I determined the answer to that question was no, so I folded.
3. Instinct
One gets a feel for opponents' intentions when they are in the process of taking an action. I'm not always correct, but my intuition was that McKeehen wanted me to call him, which led me to skew his range further toward strong value betting hands and eliminate bluffs completely.
What would you have done in my spot? What factors do you consider when making a big decision? Let me know in a comment below!
Want to be featured on future episodes of "Hand of the Day"? Simply submit your hands to Alec here.
Follow Alec Torelli on Twitter, Instagram, through Facebook, or via his popular blog.
Get all the latest PokerNews updates on your social media outlets. Follow us on Twitter and find us on both Facebook and Google+!