Alec Torelli's "Hand of the Day": Insane Hero Call vs. Tony G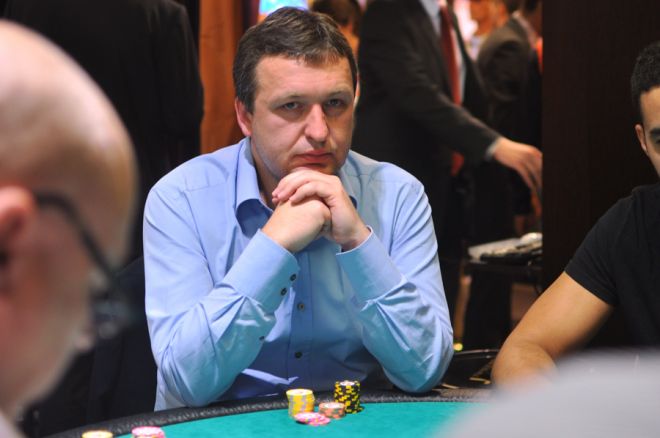 Alec Torelli is a poker professional originally from California, but travels the world full time with his wife, Ambra. Torelli has over $1.5 million in live tournament earnings (including two World Series of Poker final tables and two World Poker Tour final tables) as well as over $500,000 in online tournament earnings. Outside of poker he and his wife manage a million-dollar online business which travels the world with them.
In Torelli's "Hand of the Day" series he analyzes hands played by him and submitted to him by others. Today he looks back at a memorable televised hand he played with Tony G.
* * * * *
I've put out a lot of videos lately where I've made some huge folds and probably seemed like a massive nit. Today's "Hand of the Day" offers something a little different.
I chose to highlight this hand I played over five years ago to showcase a key point about how one should make decisions in poker — namely, that it doesn't matter what two cards you're holding, but what matters is how your hand fares against your opponent's.
A classic mistake that amateurs make is they get married to their hand. They play only their two cards without regard for what their opponent is holding.
When I folded my set of nines to Chad Holloway or trips to Joe McKeehen on Poker Night in America, it wasn't because I was scared of the money or afraid to play without the nuts. It was because in those spots I didn't think I had the best hand.
This hand versus Tony G is a great example of how situations dictate the action, not absolute hand strength. It doesn't matter how strong or weak your specific two cards are...
If you're beat, fold. If you have the best of it, hang on.
Check out this hand from our heads-up match, part of the PKR Heads-Up Grand Slam in London from a few years ago, in which I walk you through exactly how and why I made a huge call against him:
I turned out to be right in this case, but as always, the results aren't as important as the process that leads you there.
Now it's your turn. Are you guilty of being married to your hand without regard for your opponent's cards? What's the best call you ever made? Share your answers in a comment below.
Also, for those reading this in time, I am hosting a free webinar on YouTube today, Friday, September 18 at 7:00 p.m. EDT. Click here for a direct link to the webinar, and for more details you can visit my Facebook page.
Want to be featured on future episodes of "Hand of the Day"? Simply submit your hands to Alec here.
Follow Alec Torelli on Twitter, Instagram, through Facebook, or via his popular blog.
Get all the latest PokerNews updates on your social media outlets. Follow us on Twitter and find us on both Facebook and Google+!