Alec Torelli's "Hand of the Day": How to Cope With Scare Cards in No-Limit Hold'em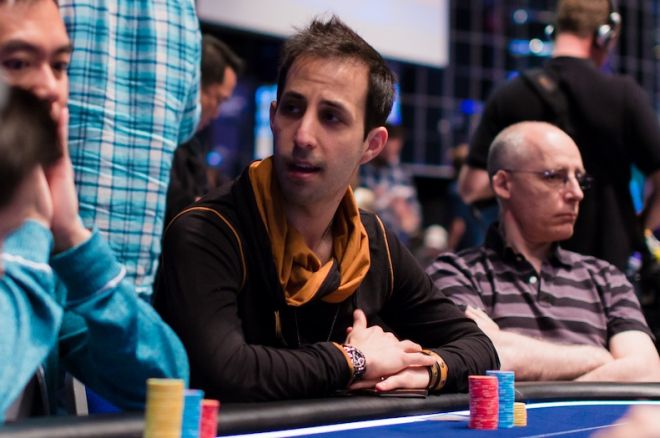 Alec Torelli is a poker professional originally from California, but travels the world full time with his wife, Ambra. Torelli has over $1.5 million in live tournament earnings (including two World Series of Poker final tables and two World Poker Tour final tables) as well as over $500,000 in online tournament earnings. Outside of poker he and his wife manage a million-dollar online business which travels the world with them.
In Torelli's "Hand of the Day" series he analyzes hands played by him and submitted to him by others. This week he presents another hand he played in the big cash games in Macau, one that illustrates how so-caled "scare cards" aren't always as scary as they might seem.
* * * * *
Do you suffer from anxiety while playing poker? Are you always paranoid that the scare card on the turn helped your opponent's hand? If so, then chances are you're a victim of what I call "froze-n-action," because you literally get frozen during the course of action.
The flush card rolls off, and you think your opponent improved.
You have
, and when an ace flops, you assume you're beat.
You bet with
following a
flop. Then the turn brings the
and you check behind to pot control.
This paranoia — perhaps increased by having experienced a little bit of bad luck in the past — can blind us from correctly evaluating which cards are actually threatening. Such anxiety not only costs us tons of money at the poker table, but it makes us too easy to play against as well.
In a new "Hand of the Day," I share a great example of how a lack of proper analysis combined with fear can be the difference between picking up a small pot and winning a huge one. Take a look:
Do you suffer from "froze-n-action"? Is anxiety holding you back from winning more money? Share your thoughts in a comment below.
Want to be featured on future episodes of "Hand of the Day"? Simply submit your hands to Alec here.
Follow Alec Torelli on Twitter, Instagram, through Facebook, or via his popular blog.
Get all the latest PokerNews updates on your social media outlets. Follow us on Twitter and find us on both Facebook and Google+!