Alec Torelli's "Hand of the Day": Using the "Stop-and-Go" vs. "nanonoko"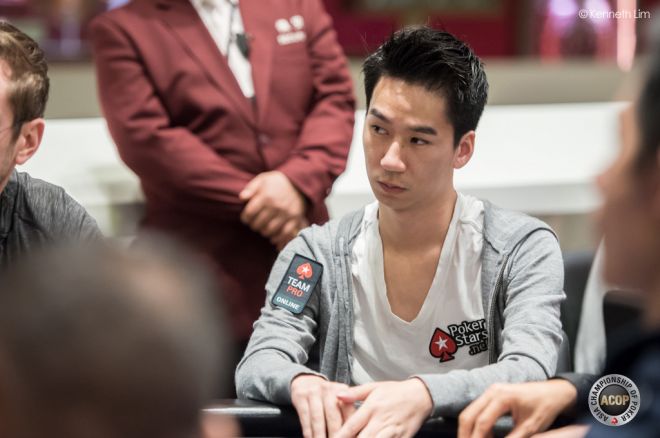 Alec Torelli is a poker professional originally from California, but travels the world full time with his wife, Ambra. Torelli has over $1.5 million in live tournament earnings (including two World Series of Poker final tables and two World Poker Tour final tables) as well as over $500,000 in online tournament earnings. Outside of poker he and his wife manage a million-dollar online business which travels the world with them.
In Torelli's "Hand of the Day" series he analyzes hands played by him and submitted to him by others. Today he reviews a cash game hand sent in by a reader who discovered an excellent set of circumstances in which to try a "stop-and-go" play.
* * * * *
Today's "Hand of the Day" comes from my latest YouTube series "#HelloAlec" where users send in their hands and my little friend "The Robot" reads through them. The most popular or interesting hand then gets selected to be featured on my "HOTD."
Sam is our Hero in the hand, which came in a $2/$5 no-limit hold'em cash game in which he found himself battling against Randy "nanonoko" Lew. Sam did an excellent job in the hand and with breaking down his thought process with near a flawless strategy versus Lew here — props to him.
Check out the hand below. When you're finished, keep reading as I break down his "stop-and-go" play on the flop and show you the numbers behind why it's so effective.
The key point in the hand comes on the flop. If we give our opponent a reasonable range of combo draws and made hands (i.e., two pair or better), we can see our equity is too much to fold at 43%. (Note:
would be a clear fold if
was in Lew's range).
Since we have to call $150 to win $350, we only need 30% equity in order to justify calling. Thus, a call here nets us a positive return of 13%.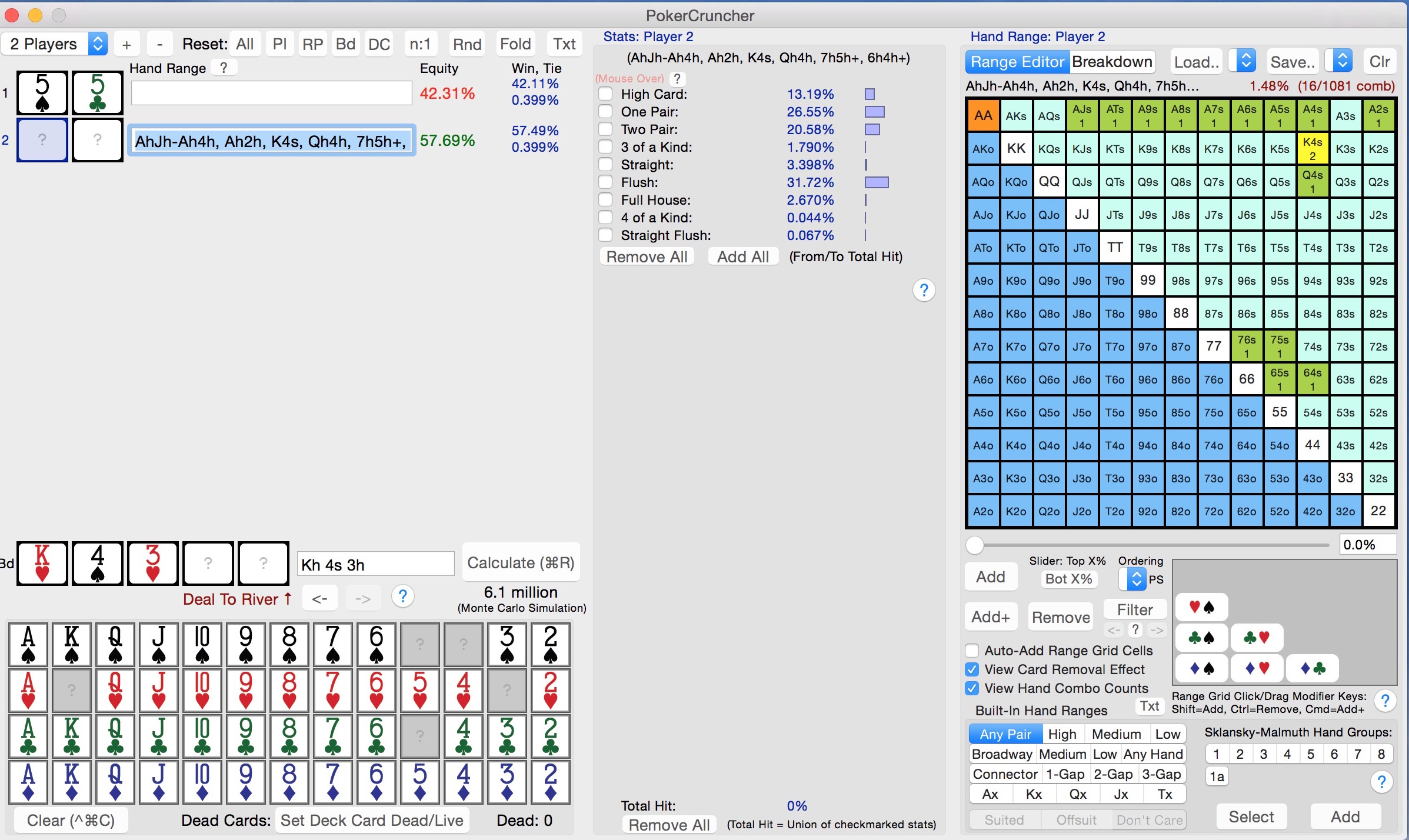 But jamming now would be a mistake since we'd be getting the money in bad. As seen in the screenshot below, we actually become the equity favorite (59%) if we select the "deal the hand to the turn" option, instead of "deal to river."
By changing this one parameter in our PokerCruncher program, we can see that if (hypothetically) there were only one card left to come, we'd be a favorite in the hand.
This is an optimal time for a "stop and go."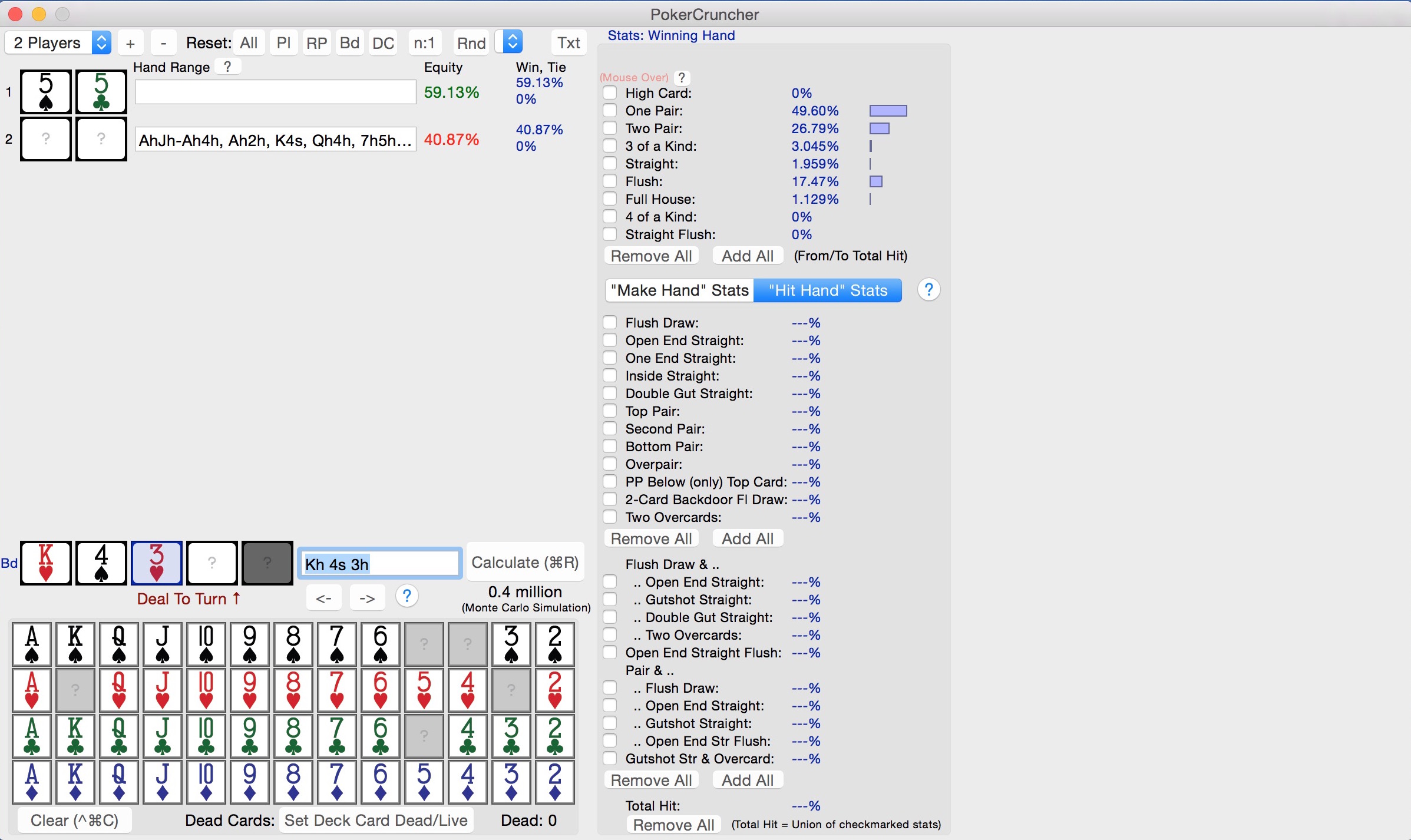 Furthermore our equity will improve dramatically on the turn (to 55%) if a blank comes, as can be seen below (I used a
as an arbitrary blank turn, but almost any non-heart would suffice).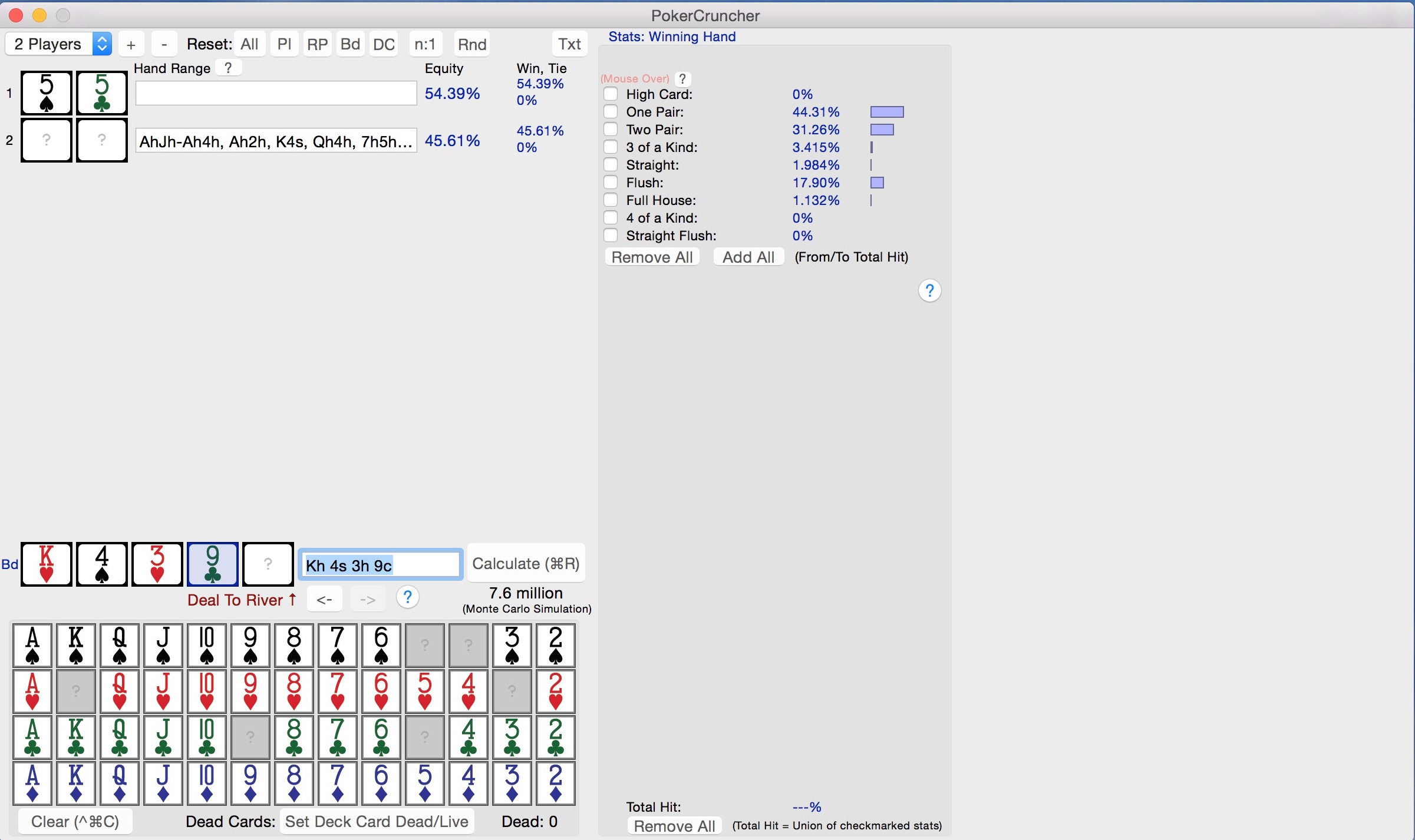 Thus, it's a great time to shove. Our opponent will be forced to call, yet will still be behind. We also give him the opportunity to make a mistake by folding.
If you liked this post be sure to subscribe to my blog so you're always the first to know when more awesome free content comes your way. Also, learn more about my new show "#HelloAlec" by clicking here.
See you next week!
Want to be featured on future episodes of "Hand of the Day"? Simply submit your hands to Alec here. Also check out "AskAlec," a new series on YouTube where aspiring poker players can send in their questions and get feedback.
Follow Alec Torelli on Twitter, Instagram, through Facebook, or via his popular blog.
Get all the latest PokerNews updates on your social media outlets. Follow us on Twitter and find us on both Facebook and Google+!