Alec Torelli's "Hand of the Day": How to Play Poker vs. Crazy Opponents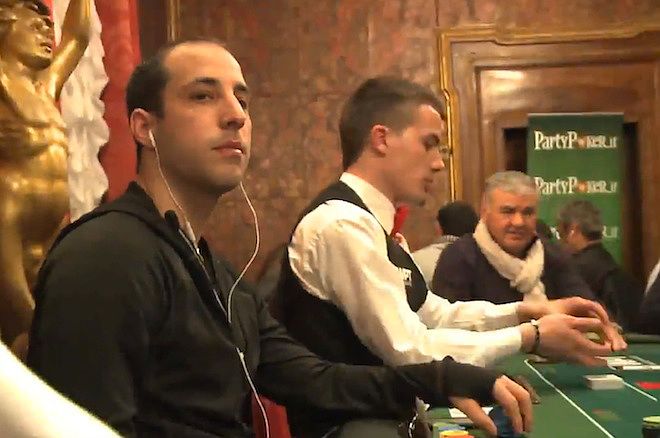 Alec Torelli is a poker professional originally from California, but travels the world full time with his wife, Ambra. Torelli has over $1.5 million in live tournament earnings (including two World Series of Poker final tables and two World Poker Tour final tables) as well as over $500,000 in online tournament earnings. Outside of poker he and his wife manage a million-dollar online business which travels the world with them.
In Torelli's "Hand of the Day" series he analyzes hands played by him and submitted to him by others. This week he discusses a hand sent to him by a reader from a $2/$5 no-limit hold'em cash game in which our Hero finds himself having to deal with an extremely loose-aggressive player on his left.
* * * * *
Playing poker against aggro-opponents can be a double-edged sword. On one side you have the potential to make a boat load of chips, but on the other it seems like it takes forever to pick up a hand versus them.
While playing poker against a crazy opponent can be frustrating, there are some key adjustments that you can make to give you the best chance of winning.
Today's "Hand of the Day" — sent in by a reader — presents us an example of a player dealing with a maniac on his left. There's a lot of great insight to gain from the hand, but the key point you should keep in mind is the importance of having a plan before you make your decisions. As you will see, our Hero gets himself into a sticky situation by being a little too aggressive without the right reasons.
Here's what you should ask yourself before every decision you make: "What do I aim to accomplish with this play?"
Keep that in mind, and click play below!
Do you struggle with playing versus crazy opponents? What adjustments do you make to combat their aggressiveness? Share your thoughts in a comment below.
Want to be featured on future episodes of "Hand of the Day"? Simply submit your hands to Alec here.
Follow Alec Torelli on Twitter, Instagram, through Facebook, or via his popular blog.
Get all the latest PokerNews updates on your social media outlets. Follow us on Twitter and find us on both Facebook and Google+!