Deciding Whether to Hero Call When an Opponent is Polarized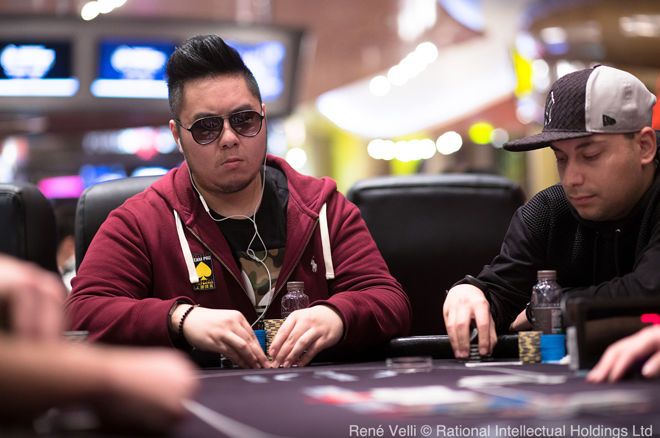 Sometimes in a no-limit hold'em hand the sequence of decisions and the texture of the board leads a player to narrow an opponent's range to such an extent that a big river bet can only mean two things — extreme strength or complete air.
Danny Tang found himself in such a spot in a hand versus James Chen not too long ago at a tournament in the Red Dragon series in Macau.
Tang was tangling with a tough opponent in Chen, who last week added to his many tournament cashes with a final table finish in the HK$400,000 Super High Roller at PSC Macau won by Steve O'Dwyer. Chen finished seventh in that event, then made another deep high roller run by taking ninth in the HK$103,000 High Roller won by Sosia Jang.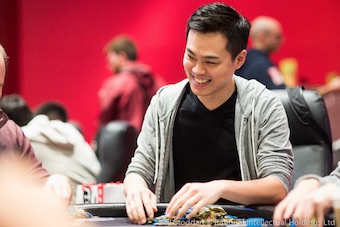 The Tang-Chen hand began with third player opening from the button, then Chen three-bet from the small blind, a reraise about three times the opening raise. Tang looked down at
in the big blind, and noting the especially deep stacks chose to cold four-bet.
The original raiser folded, and after thinking for a while Chen called. From the blinds, then, the pair saw a flop fall
— a rainbow flop (all different suits) that included one heart.
Chen checked and Tang decided to make a continuation bet — a decision he second-guesses in the video below. Chen then check-raised 2.5x Tang's bet.
"Nothing with value check-raises me," explains Tang, noting how Chen's play tends to remove hands like
,
,
and
from his range. Tang decided to call.
The turn brought the
, pairing the board and further narrowing Chen's value range. Chen bet again, and Tang called once more.
The river was the
, putting a third heart on the board, and this time Chen jammed all in. Tang talks through his thought process below as he weighed whether or not to make a hero call with his ace-king high. For Tang, Chen was polarized, either having made a backdoor flush (or perhaps having pocket jacks) or having nothing at all.
Tang eventually came up with the call. Take a look to find out what happened:
Tang managed to have a successful PokerStars Championship Macau series, cashing five times including making two final tables. Catch up on all of the results from the major events from PSC Macau below:
Finding a trustworthy room to play online poker can be a monumental burden. That's all the more true if you're just looking for a place to play poker for free. We've listed five of the best play-money poker sites to enjoy and help hone your skills.