'Hit and Run' Etiquette in Cash Games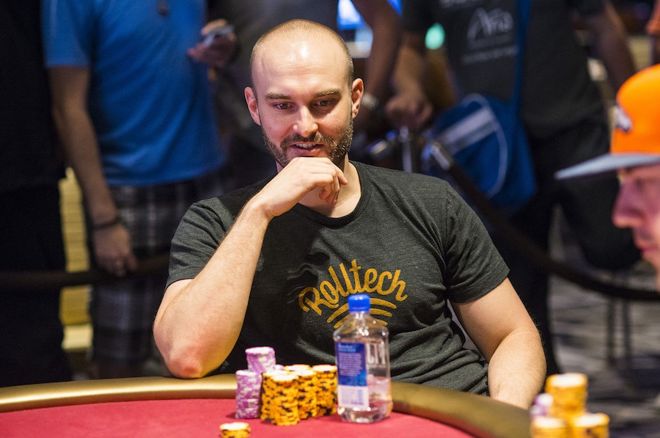 Playing cash games allows the ultimate flexibility for poker players. Unlike a tournament, you can leave or join a cash game at your convenience. However, opinions vary widely when it comes to the etiquette of appropriate time to leave a cash game. This is one of the most common questions I get from students, particularly when it comes to the concept of "hit and runs."
After winning a big pot in a cash game, when are you allowed to leave the table? Can you leave immediately after you rake in the chips, or should you stick around a bit longer so other players feel like they can win some of "their" chips back?
The short answer to this question is that your timing for leaving a cash game should rarely take into account other people's feelings. In general, you should not play longer than planned just so the other players feel a bit better about it. That said, you should almost never leave simply because you won a big pot.
There are a variety of valid reasons to quit a poker game. Some of the most common are fatigue, tilt, the game becoming tougher, hitting a stop-loss (i.e., ending a session after losing a predetermined maximum amount), or for other real world reasons. However, if you are regularly quitting games after winning a big pot, then you are using a "stop-win" — whether you are aware of it or not.
A stop-win is when you cease playing after winning a certain amount. For example, some players will quit the game if they win a buy-in or more, or if that pot erases a loss for the day. We do not want to have stop-wins as part of our game plan, especially in games with a capped buy-in, since they will artificially limit our winning sessions.
If you quit every time your stack becomes deeper, you will no longer exert your skill edge with deeper stacks against your opponents. Therefore, your overall profitability will be lower. In general, you should continue to play in a game as long as the game is good, you are playing well, and are properly bankrolled for the game.
If you have a valid reason to quit and this happens to occur right after winning a big pot, you may be unfairly accused of hitting and running.
If your opponents complain about this, you can just tell them, "Hey, I've got to go, but I'm happy to play again. I play here all the time and will be back tomorrow/Saturday/next week."
You should attempt to smooth things over over socially in this way. These social skills can be critical to your long-term profit, especially in private games.
However, by default you should never feel bad about leaving a poker game because the chips you've won now belong to you, not your opponents, and you are free to leave the table whenever you like.
Your poker career should be thought of as one long continuous session, so it's artificial to think of it in terms of discrete daily sessions. Most players think in terms of daily sessions, so if you have to leave abruptly and you're going to be playing in this poker game regularly, just tell the table you'll be back soon enough.
LearnWPT is a poker training site dedicated to transforming the poker games of rank beginners, skilled amateurs, and aspiring professionals. Offering both Live Workshops and Online Training, is a one-stop shop for poker education, designed to provide all the tools a player needs to become a winner. Visit LearnWPT.com today and get 2 Free Strategy Episodes that will immediately impact how you play. LearnWPT.com - Think Like a Pro!