Hold'em with Holloway, Vol. 111: RatedGTO Takes on Negreanu in 2019 WSOP $50K High Roller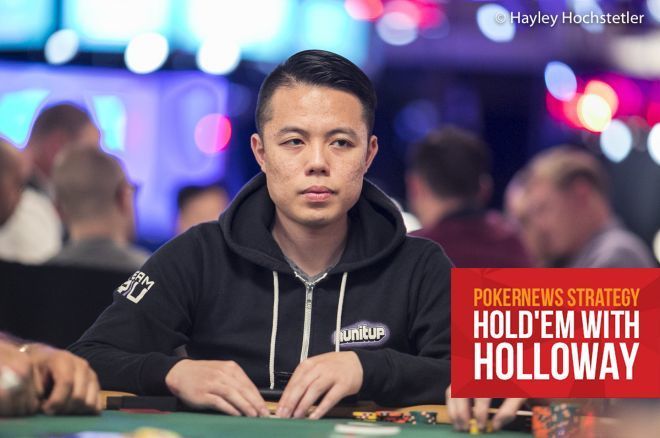 One of the premier events in the early going of the 2019 World Series of Poker was Event #5: $50,000 50th Annual High Roller No-Limit Hold'em, a tournament that attracted 110 entries and created a prize pool of $5,280,000.
I had the opportunity to live report Day 1 of the tournament and captured several big hands in the PokerNews live updates. One of them took place in Level 4 (1,500/3,000/3,000) between Ricky "RatedGTO" Guan and Daniel Negreanu, a hand that Negreanu even talked about in his wildly popular daily 2019 WSOP vlogs.
The hand began when Guan raised from the hijack to 7,000 and Andrew Lichtenberger called from the cutoff. Negreanu came along from the big blind and it was three-way action to the
flop.
All three players checked and the
appeared on the turn. Negreanu then checked for the second time.
"I feel like this board is supposed to smash somebody's range here, you know one of these two guys. I think one of them is going to bet, so I check," Negreanu would explain in his vlog.
Negreanu was right as Guan bet 22,000 and Lichtenberger got out of the way.
"Kid Poker" then woke up with a check-raise to 50,000 and Guan called to see the
river.
"It feels like I still have the best hand enough to go for some thin value."
"I have some concern that he does have a diamond draw. [He] checked the flop, [then] bet the turn. He could have some sort of a combo draw. But because it is the ace of diamonds makes it a little less likely," Negreanu explained. "A lot of his opening hands have an ace, right? So suited aces... he doesn't have that because the ace of diamonds hit. So he didn't have the ace-high diamond draw."
"The only flushes he could have are like a king-high flush draw which would have to include
or something," he continued. "I think he might bet the flop with that hand so can rule that out. So it feels like I still have the best hand enough to go for some thin value."
Negreanu bet 65,000 and Guan burned through a time extension before just calling.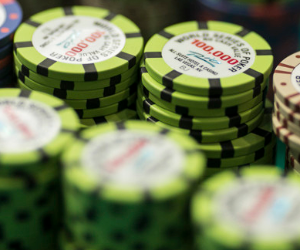 Free Giveaway: Win a WSOP Main Event Seat!
Would you like to get your hands on a free $10k entry to the WSOP Main Event?
Click on the link below and enter your email to participate to the free giveaway and take a shot at this massive opportunity!
Play Now
"Straight," Negreanu said before tabling
for a flopped straight. Unfortunately for him, Guan had
for a flopped two pair that turned into a runner-runner flush.
"Oh, what a flop," Negreanu said before sending over the chips.
Guan would go on to tweet: "Hey Look Ma, I Made It! @RealKidPoker breaks down 2 big pots we played together last night in the @WSOP $50k High Roller! Check out his daily vlog to follow the WSOP journey the entire summer!"
Indeed, Negreanu did break down the aforementioned hand as well as one other in his third vlog of the summer starting at the 10:41 mark. Take a look: