Jonathan Little to Review Hands From the 2018 WSOP Main Event Final Table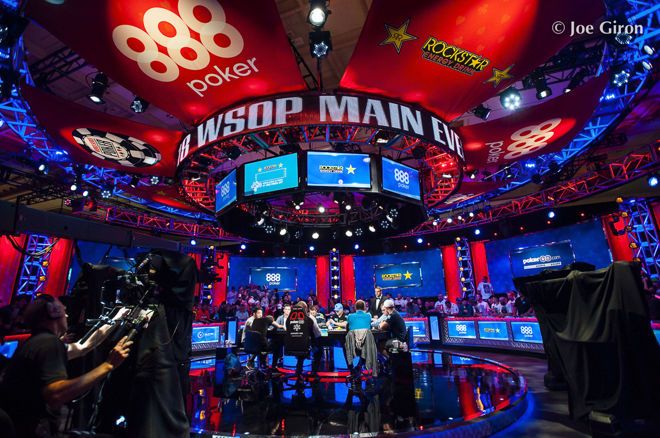 Two-time World Poker Tour champion Jonathan Little recently shared his thoughts on the now famous "AA vs. KK vs. KK" hand from the stone bubble of the 2018 World Series of Poker Main Event final table.
You can watch Jonathan's hand analysis video here:
Tonight — Thursday, August 2 at 9 p.m. ET/6 p.m. PT — Jonathan is going to review 41 hands from this year's World Series of Poker Main Event final table in a live online class.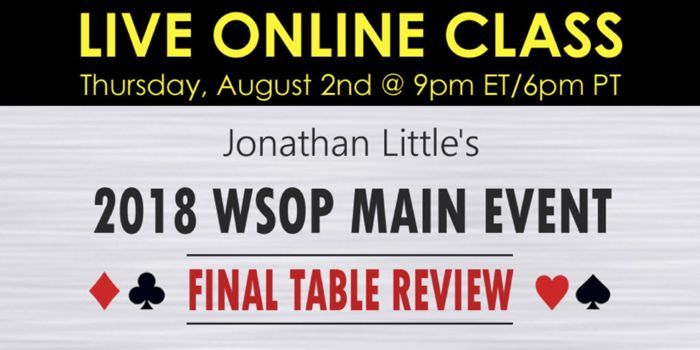 If you would like to attend this live three-hour online class, you can sign up here:
http://jonathanlittlepoker.com/pn/wsop2018/
Attendees will be able to ask questions during the live class. Everyone who signs up will get the full recording within 2-3 days.
Jonathan Little is a professional poker player and author with over $6,700,000 in live tournament earnings. He writes a weekly educational blog and hosts a podcast at JonathanLittlePoker.com. You can follow him on Twitter @JonathanLittle.
Have you ever wanted to write your own articles about poker? Maybe you've got some experiences or opinions about poker that you'd like to share. PokerNews is proud to launch The PN Blog where you can have a platform to make your voice heard. Learn more here.