Matt Affleck Recounts Dramatic 2010 WSOP Main Exit for 'Hand Histories'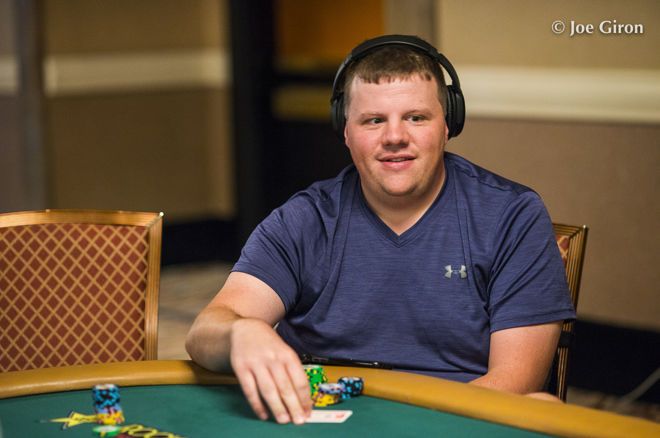 That wild aces-versus-kings-versus-kings hand occurring just shy of this year's World Series of Poker Main Event final table created a buzz that lasted even through the final table itself. For some, the hand recalled another stirring WSOP Main Event hand from a few years ago, one that also happened prior to the final table.
That earlier hand is being explored in detail in PokerGO's new video series "Hand Histories," a wild one in which Jonathan Duhamel eliminated Matt Affleck in 15th place in the 2010 WSOP Main Event.
The series features players' step-by-step accounts of memorable hands from their past. In this entry Affleck sits down to describe the situation and go over his hand with Duhamel street-by-street, exploring both the strategy involved and the rollercoaster of emotions the hand produced.
Those who were part of poker at the time or who followed the ESPN coverage remember the hand well. As reported here on PokerNews, it began with then-chip leader Duhamel raising from the cutoff and Affleck three-betting from the button. After the blinds folded, Duhamel four-bet and Affleck called, then the flop came 10♦9♣7♥.
Duhamel checked and Affeck continued with another bet which Duhamel eventually called. The pot was just under 18.5 million, and when the turn brought the Q♦ and another check from Duhamel, Affleck moved all in for a little more than 11.6 million.
Duhamel thought for a while before calling with J♥J♣, showing he had turned an open-ended straight draw. He saw Affleck table A♠A♣ for the better pair, which meant Affleck had to dodge any king, jack, or eight (10 outs) to survive.
Alas for Affleck, the 8♦ fell to give Duhamel a straight and end Affleck's tournament run. With that huge pot Duhamel pushed even further ahead, and would go on to win the title.
Relive the drama of the situation and hand as Affleck looks back to describe it all:
There are several more "Hand Histories" available for PokerGO subscribers, recounted by Daniel Negreanu, Brian Rast, Jeremy Ausmus, Joseph Cheong, and Bryan Piccioli.